Marketing & Management Opportunities
This page shows only opportunities specifically for the marketing and management fields. You may use the menu to sort by category or go back to the Opportunities page.
Position supports the day-to-day activities of Conway Corp's Power Supply Operations Group. Managing load, following generation and monitoring costs for Conway Corp. Position requires strong analytical and communication skills and a willingness to develop an in-depth understanding of the energy markets.
Learn more here.
To apply: https://www.conwaycorp.com/jobs
Delivery Logistics Manager position open in Springdale, AR!
The person in this position is responsible for reviewing current Delivery Department processes and developing new processes to increase efficiency and reduce costs, implement new processes, and more.
REQUIRED SKILLS/EXPERIENCE:
– Minimum 21 years of age
– Background in Logistics or Transportation Industry
– Extensive knowledge of Microsoft products including Office
– Ability to manage multiple projects at one time
– Ability to learn the Company's Business Operating System
– Excellent communication and management skills
– Well developed motivational and leadership skills
Apply by going to www.hugghall.com/careers.
Summary: The Outreach and Engagement Manager will serve as a liaison, relationship builder, and catalyst for Conductor events and programs across the 11-county service area and beyond. The role will include program development and partnership-building, sourcing grant programs and identifying synergistic partnership opportunities, lowering barriers to access and increasing engagement from underserved entrepreneurial communities, and advocating for entrepreneurial policy initiatives in order to further the Conductor's mission of empowering entrepreneurs, innovators, and makers.
Responsibilities:
Develop relationships with chambers of commerce, economic developers, and other entrepreneurial communities across the Conductor's 11-county service area to further the work of the Conductor and the mission of empowering and inspiring entrepreneurs, innovators, and makers

Specifically, conduct outreach and build relationships in underserved communities, including rural and minority communities, and specifically manage the Conductor's Minority Enterprise Development activities

Assist in hosting and facilitating Conductor events

Build relationships with other Entrepreneurial Support Organizations (ESOs) across the state for collaboration opportunities

Develop relationships and partnerships with strategic organizations on a regional and national level

Source grant and funding opportunities for specific programs and initiatives

Grant writing and proposal development for new initiatives/programs, in partnership with the operations team

Manage entrepreneurial policy initiatives of the Conductor, including the Coalition to Advance Arkansas Entrepreneurship

Manage and assist in Global Entrepreneurship Week Initiatives

Other responsibilities as needed or assigned
Nice-to-Haves:
Experience in community and/or economic development

Proficiency in grant sourcing, proposal development, & grant writing

Experience in policy advocacy
The College of Health and Behavioral Sciences is excited to open the Interprofessional Teaching Center in a few short weeks, and we are looking for an ITC Manager to help oversee the operations of the clinic. This is the perfect position for a new grad who is interested in management, marketing and communications, PR, or healthcare and healthcare administration.
Rising Juniors & Seniors, you don't want to miss this opportunity to be the first students to meet recruiters and form career connections. This is a speed interview opportunity, and you will interview with six different companies in one hour. These companies are ready to offer entry-level positions to begin after graduation.
Before the interview day, you'll also get a review of your resume and training about how to dress appropriately and deliver an impactful interview.
Spaces are limited, so sign up as soon as possible. Download the details and contact UCA CAREER SERVICES at 501-450-3134 or careerservices@uca.edu. [Read more…]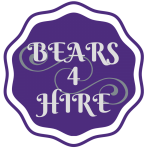 Have you signed up for Handshake? You can find internships, job fairs, part-time jobs, and work-study opportunities through UCA Career Services. Visit their website to learn more about how to sign up for Handshake to see the opportunities available for you right now.
If you have any questions, please call 501-450-3134 or email bears4hire@uca.edu.