---
Arkansas legislators just wrapped up their first round of sunset reviews of Arkansas's occupational licenses. What changes are in store?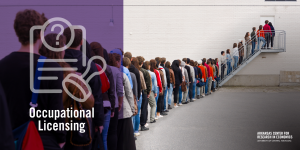 A just-released policy statement, "Occupational Licensing and Arkansas's Act 600," by ACRE Economic Policy Analyst Alex Kanode discusses the reforms and missed opportunities of the Arkansas Legislative Council's Occupational Licensing Review Subcommittee's first round of sunset reviews.
The 2019 Arkansas Legislature passed Act 600, mandating sunset reviews of every licensed occupation in Arkansas.
To find out what recommendations the subcommittee approved unanimously in their final meeting of 2020, you can check out their Final Report to the Arkansas Legislative Council.
In addition to reviewing what happened in the subcommittee's first round of sunset reviews, Kanode offers advice to subcommittee members on how to decide what levels of occupational licensing are appropriate as they continue their review for years to come.
---
Where does your county rank in terms of transparency? Find out in ACRE's Transparency Index released in March, 2020.
This index ranks all Arkansas counties by how much financial, political and administrative information their websites contain. It was produced by ACRE Policy Analysts Dr. Mavuto Kalulu and Joyce Ajayi.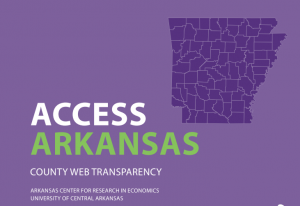 Arkansas counties earned an F grade in the 2013 Transparency Report Card produced by the Sunshine Review. The authors hope the index will motivate Arkansas county officials to improve access to this important information for their constituents and encourage Arkansans to learn more about how their money is being spent.
---
The Arkansas Center for Research in Economics (ACRE) is an Arkansas focused research center housed in the College of Business at the University of Central Arkansas. ACRE scholars and policy analysts use academic research and original analysis to educate the public on important issues of public policy in Arkansas. Our research focuses on barriers to employment, taxes and spending, targeted incentives, and government transparency. ACRE promotes solutions that respect the personal and economic freedoms of individuals because protecting and expanding these freedoms has a proven record of improving the lives of people around the world and here at home.
---
Sign up for the ACRE Newsletter: