---
Arkansas legislators are preparing for the upcoming special session on tax reform. ACRE experts are here to help you understand what changes are in store.
In a just-released Arkansas Democrat-Gazette op-ed, "Lower the Burden" by ACRE Policy Analyst Joseph Johns and ACRE Scholar Dr. Jeremy Horpedahl, they discuss how these changes would impact Arkansas taxpayers.
For a more in depth analysis, check out their ACRE Review blog post which includes examples that aren't in the op-ed that explain changes from Sen. Dismang's plan, DF&A/Gov. Hutchinson's plan, and a combination of the two.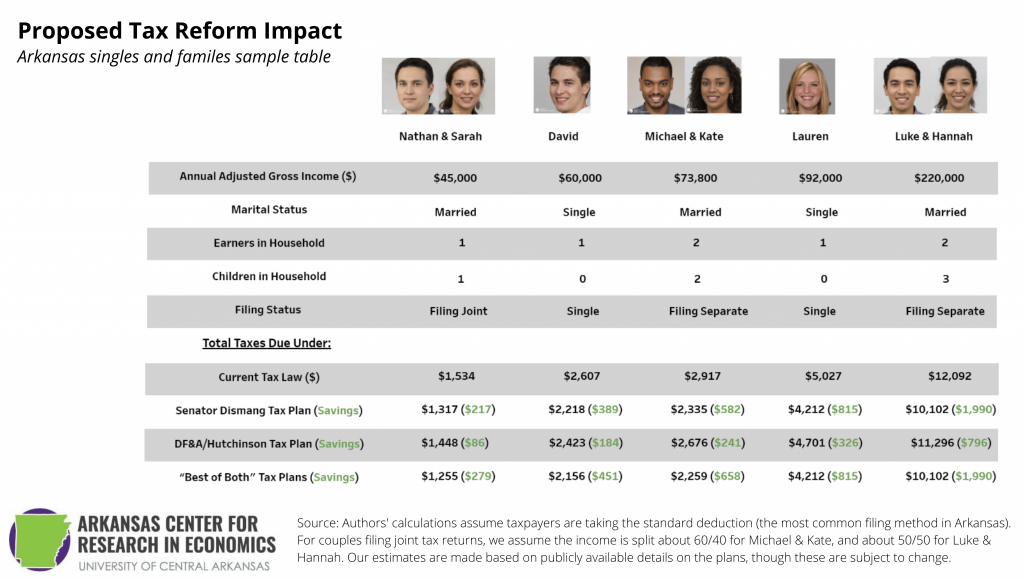 ---
---
The Arkansas Center for Research in Economics (ACRE) is an Arkansas focused research center housed in the College of Business at the University of Central Arkansas. ACRE scholars and policy analysts use academic research and original analysis to educate the public on important issues of public policy in Arkansas. Our research focuses on barriers to employment, taxes and spending, targeted incentives, and government transparency. ACRE promotes solutions that respect the personal and economic freedoms of individuals because protecting and expanding these freedoms has a proven record of improving the lives of people around the world and here at home.
---
Sign up for the ACRE Newsletter: