All Events
This page shows the full list of events available. You may use the menu to sort by category or go back to the Opportunities page for more sorting options.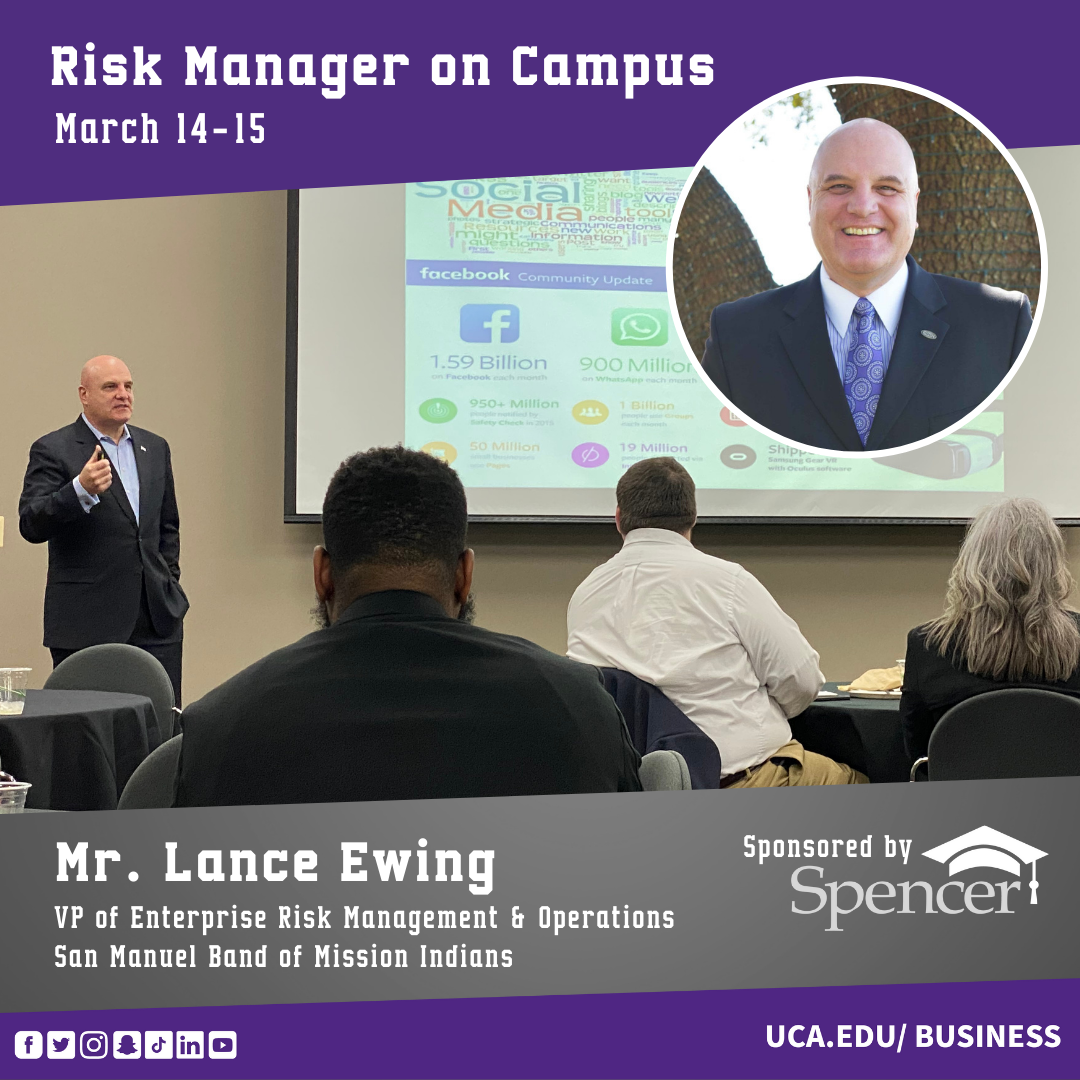 On March 14, the
UCA Center for Insurance and Risk Management
welcomed Risk Manager on Campus, Mr. Lance Ewing, by giving him a very busy schedule. Mr. Ewing is here to share his experience from years in the industry with industry professionals and UCA students about existing risks, emerging risks, safety and motor carrier policies, employee benefits, and corporate risk management. Before he leaves on Tuesday, he will have spoken to five classes, one student organization, at a luncheon and to a dinner party.
Mr. Ewing has extensive experience in the field of risk management and insurance. He currently serves as the VP of Enterprise Risk Management and Operations for the San Manuel Band of Mission Indians. Previously Lance was EVP of Global Risk Management for Cotton Holdings and, prior to that, VP and Industry Practice Group Leader at AIG.

Two days in late January, Beta Alpha Psi hosted the COB Escape Room for which the RSO created intricate puzzles students had to solve to "escape" the (unlocked) room. Over 115 people participated in the escape experience with 99 undergrads and 16 graduate students, alumni, and faculty. Most participated in person, but a few were able to take part virtually.
During the experience, participants found clues around the room and used them to solve puzzles all in an effort to build a proper resume. The engaging exercise directed teams of two to discover common mistakes and recommended practices for creating a great resume.
"It felt like the full escape room experience," said Junior Business Administration major Noah Willis. It showed me how to get my resume in order, what to put, what not to put. I think this has taught me how to create a better resume."
Escaping required problem-solving, teamwork, and critical thinking. Even the most experienced resume writers learned a thing or two.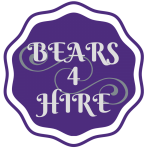 Have you signed up for Handshake? You can find internships, job fairs, part-time jobs, and work-study opportunities through UCA Career Services. Visit their website to learn more about how to sign up for Handshake to see the opportunities available for you right now.
If you have any questions, please call 501-450-3134 or email bears4hire@uca.edu.