Step 1: From your organization's Manage page, click the drop down Organization menu and select "Gallery."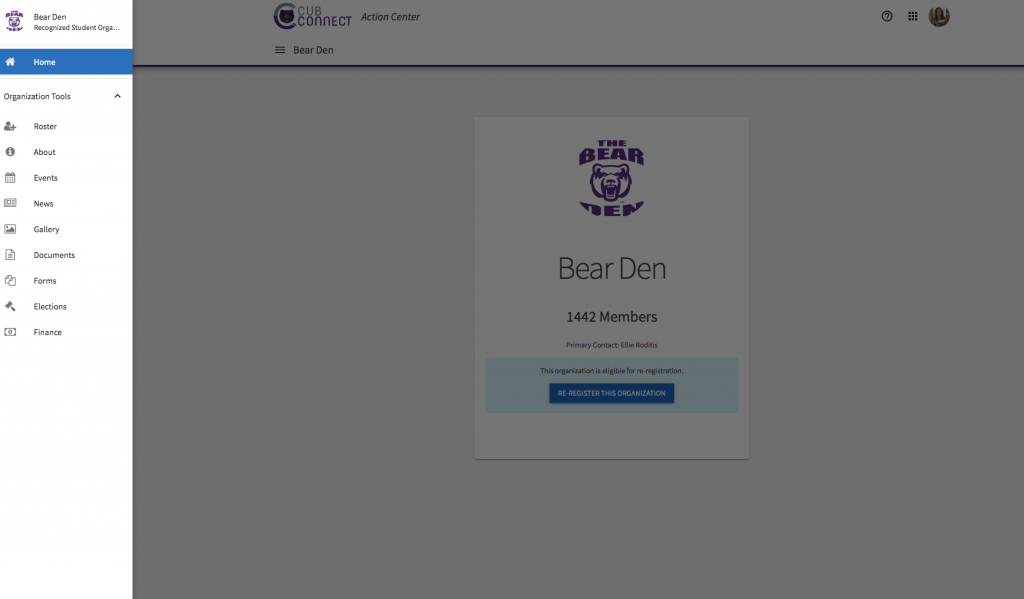 Step 2: Click the blue "Create Album" button on the top right.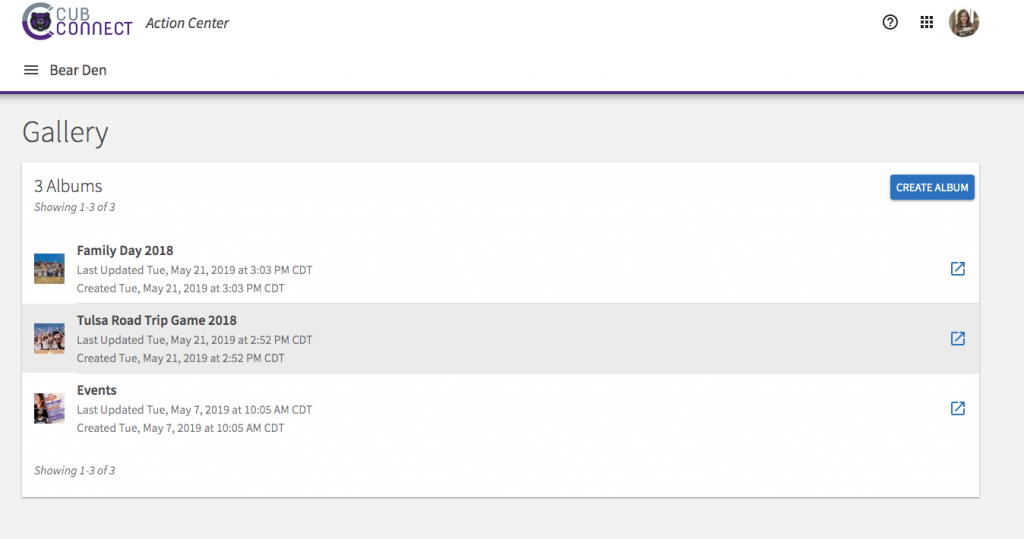 Step 3: Input album details and select privacy settings. Click "Create."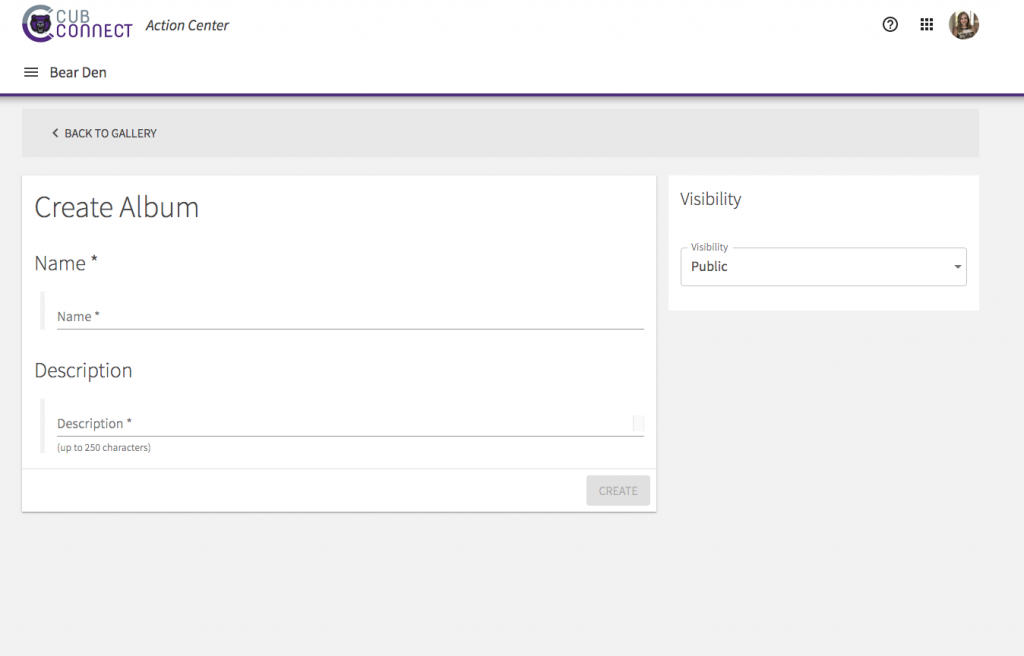 Step 4: Upload up to 10 photos at a time. Click "Save Album" on top right.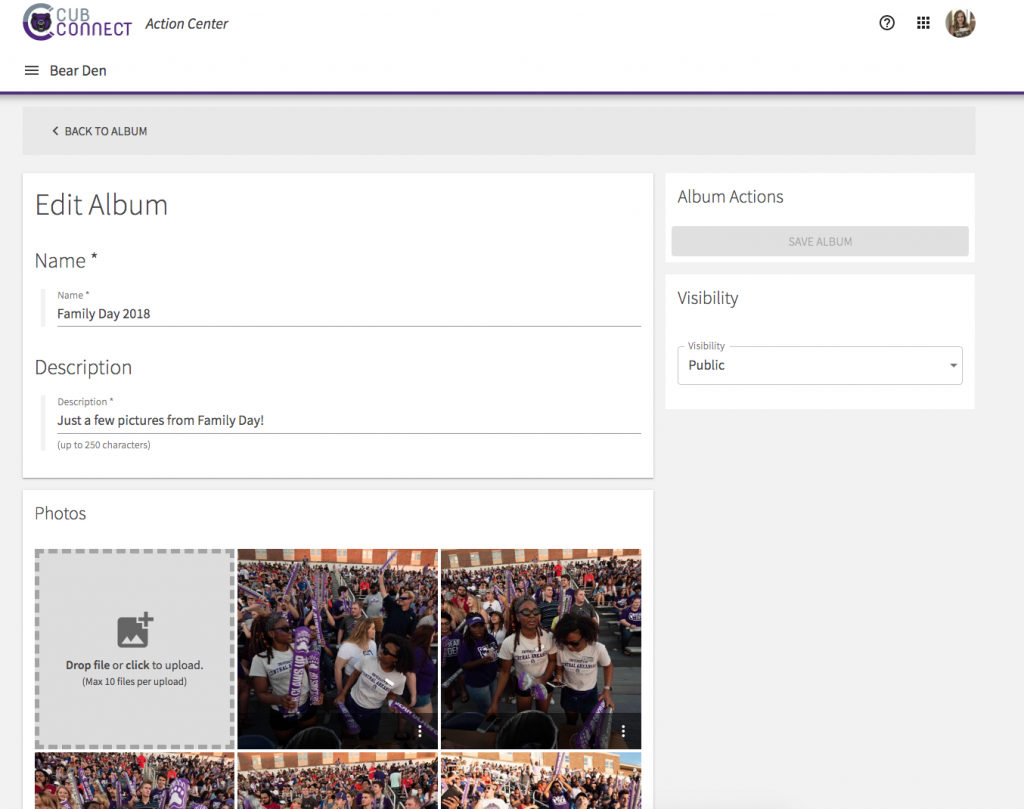 Your photos from all of your albums will randomly shuffle and 4 photos will show up on your organization's page.