Step 1: From your organization's Manage page, click the drop down Organization menu and select "Forms."

Step 2: Click the blue "Create Form" button on the top right.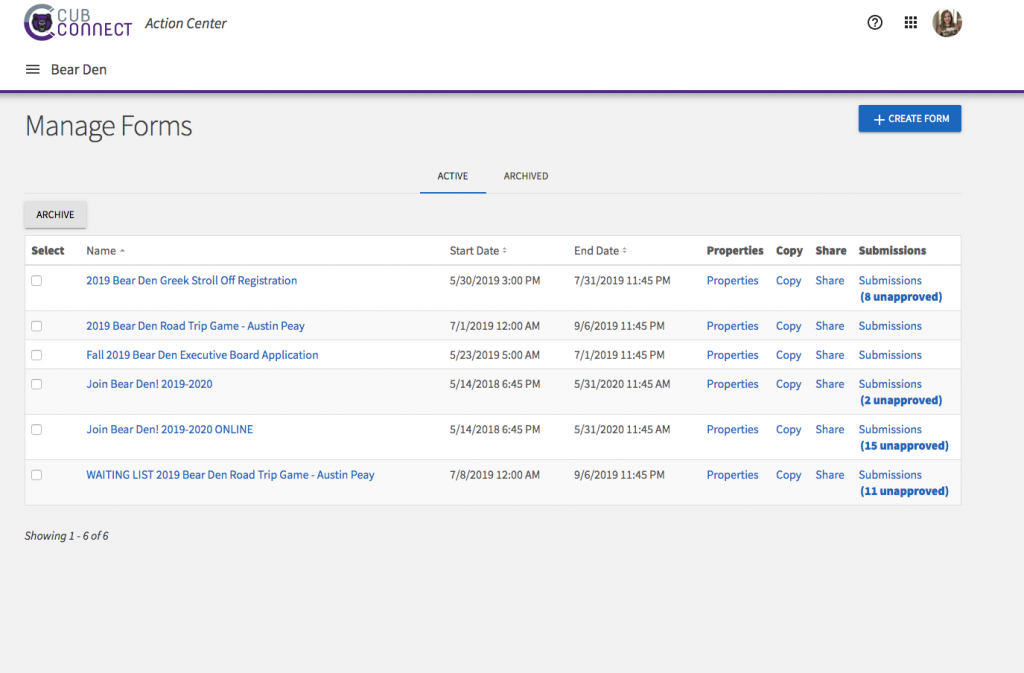 Step 3: Fill out form information and click the blue "Save and Add Questions" button.
Checking "Active" will publish the form.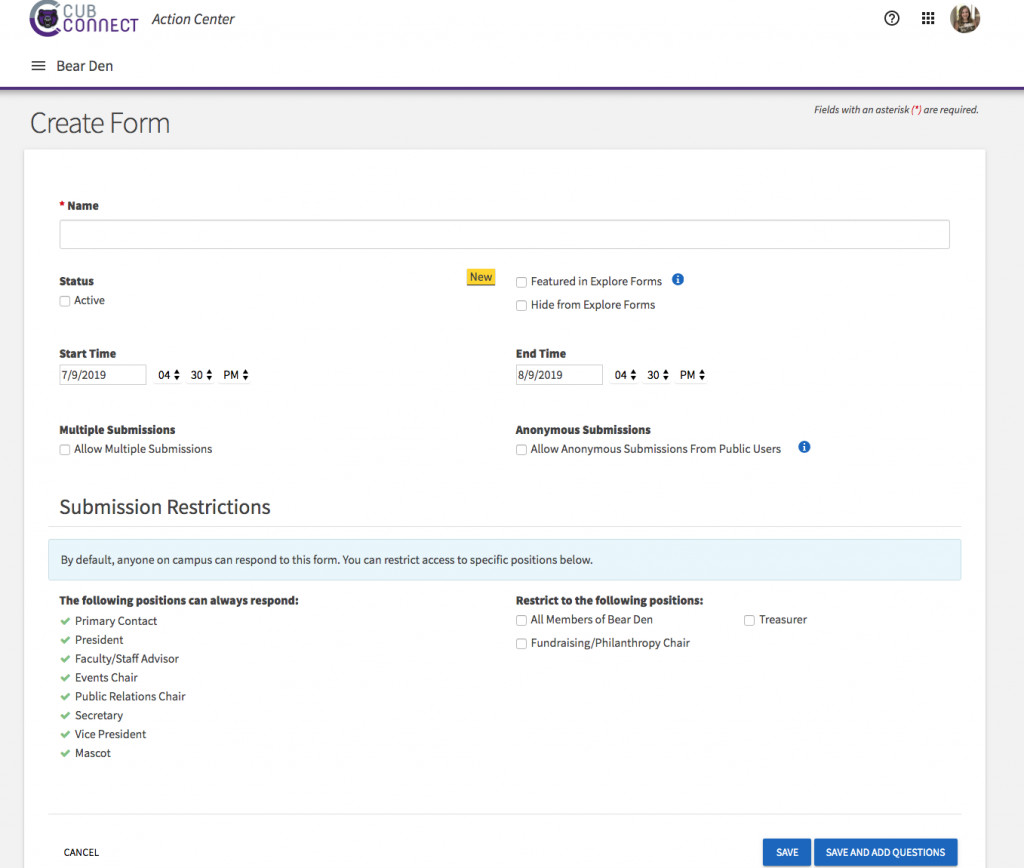 Step 4: Add questions to your form by selecting a type of question under "Add New…"
Repeat until you've added all of your questions.
You can also add more form pages by clicking "Add Page After This Page" or "Add Page Before This Page" at the top.
Questions will automatically save.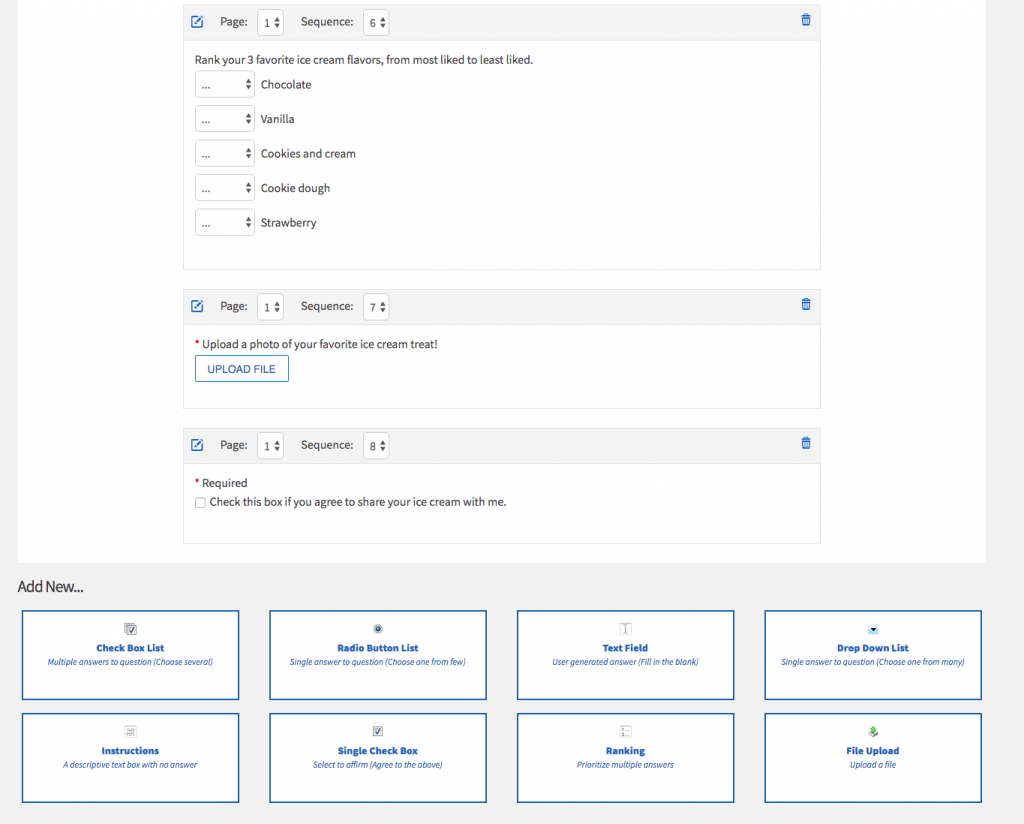 Step 5: Share your form by clicking the "Share" button next to it and then copying the "URL to Share."
This is the only way to share the form! Do not copy and paste from browser's address bar.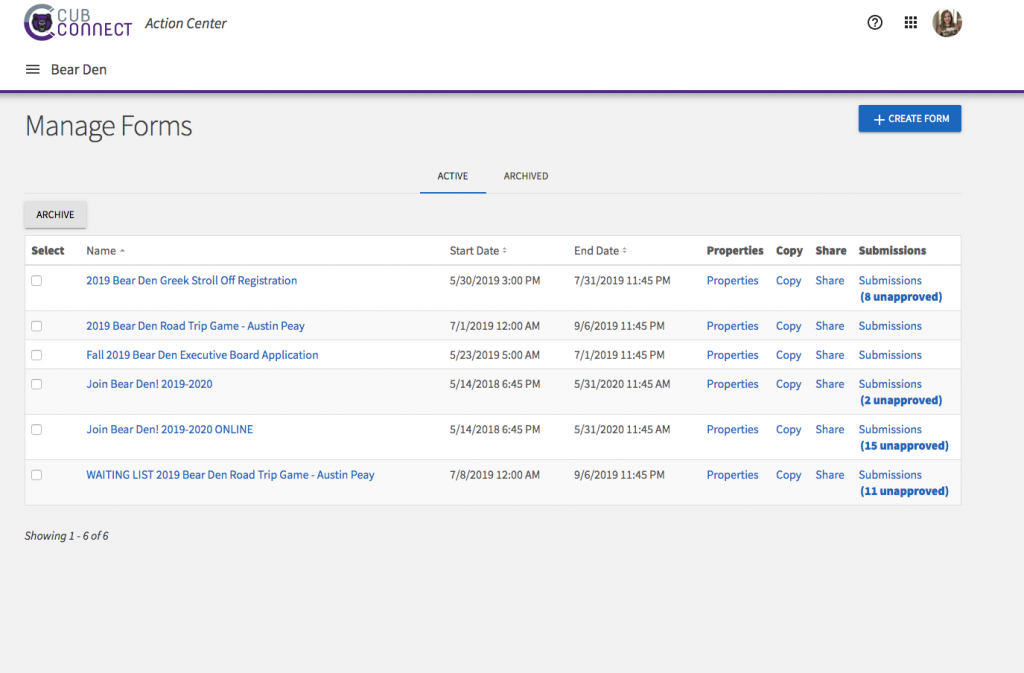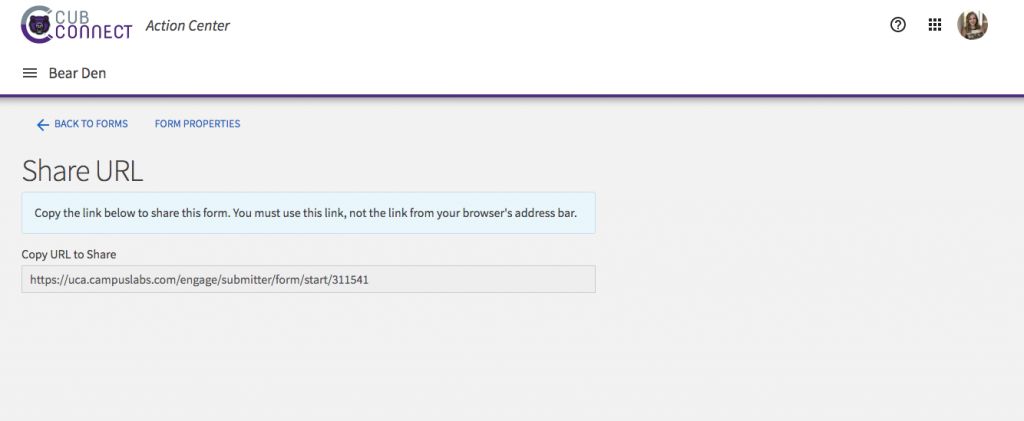 Step 5: Check on your Submissions by clicking on Submissions next to the form.