Step 1: Open the left menu pane (if using a wide screen, this may already be visible.) Hover over the profile picture and choose the settings wheel to open the Organization Manage Menu. From this menu choose "Forms"

Step 2: On the Manage Forms page, click on the three vertical dots on the top right of the page. Choose "Create Form" from the new dropdown menu.
Step 3: Fill out form information and click the blue "Save and Add Questions" button.
Checking "Active" will publish the form for the specified time frame.
Step 4: Add questions to your form by selecting a type of question under "Add New…"
Repeat until you've added all of your questions.
You can also add more form pages by clicking "Add Page After This Page" or "Add Page Before This Page" at the top.
Questions will automatically save.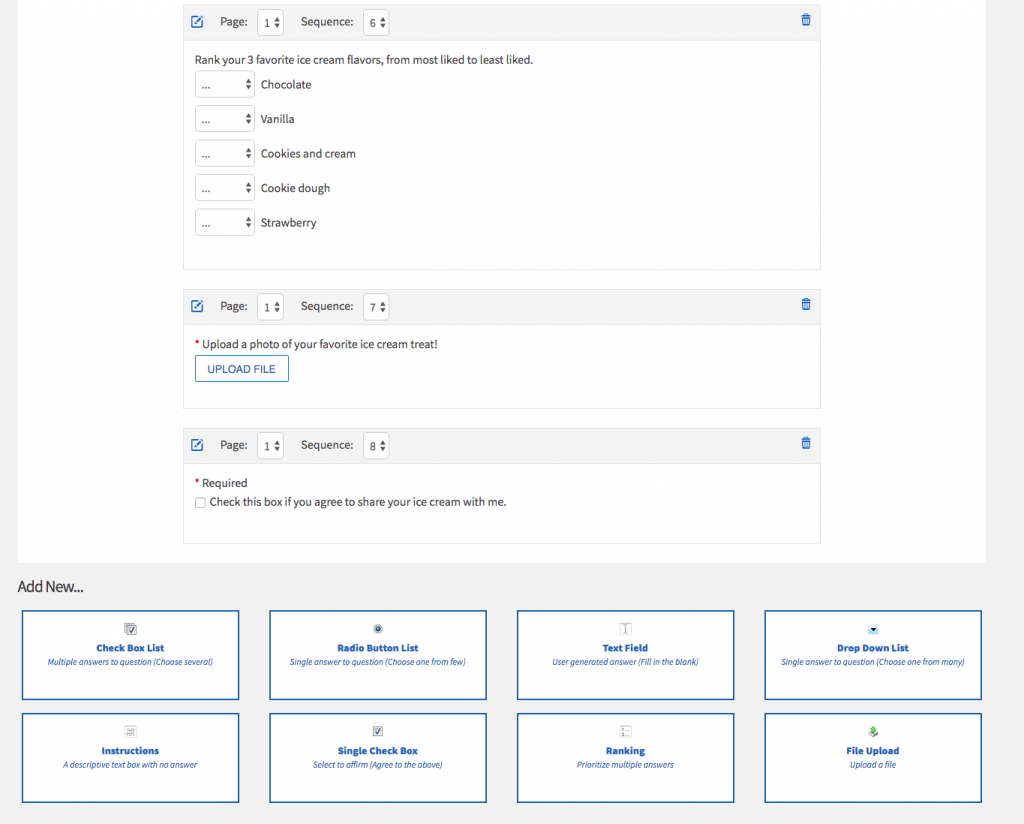 Step 5: Share your form by clicking the "Share" button next to it and then copying the "URL to Share."
This is the only way to share the form! Do not copy and paste from browser's address bar.
Step 5: To see submissions, you can choose the three vertical dots again and choose "Submissions." This will allow you to sort by name or submission date, and view each submission.