Graduate School Application 
Application Process: Step by Step
Create an 

online account

 using a valid email address. If you are graduating soon, use an email account you will have access to for at least 6 months. You will be emailed a PIN to set up an account. (If you are currently a UCA student, this account is different from your MyUCA account)
Select the Graduate School application option.

Complete the application and submit it.

Pay the $45 non-refundable application fee.
After paying the application fee, upload all the required documents (if applicable) on the applicant status page.

Send official transcripts to the Graduate School. 
*Chrome is the recommended browser to complete the application. 
International Students 
To apply,  create an online account, complete the application, and pay the $50 Center for Global Learning & Engagement application fee.

The Graduate School office does not grant application fee waivers to international students.

   Applicants will need to have a debit/credit card to pay the non-refundable application fee.  To ensure the accuracy of immigration documentation, a copy of the biographical page passport is required. To see the requirements and deadline for international students, please visit their website. 
CAS Application Programs
Applicants interested in the program above should apply to the Graduate School AFTER  they have:
Applied through the CAS system,
Been accepted into the program at UCA
Been instructed to apply to Graduate School by the department at UCA.
Admissions Requirements
A baccalaureate degree from an accredited institution

Minimum cumulative undergraduate GPA of 2.70 on a scale of 4.00 OR at least a 3.00 in the last 60 hours of undergraduate study

Minimum 3.00 GPA on any graduate coursework taken at another accredited institution

Test Scores –  Most of our programs do not require standardized test scores. 

If the program requires scores for the Graduate Record Exam (GRE) or GMAT, the scores must be less than five years old.
Register to take the GRE on the ETS website and send your scores to UCA. 
UCA's GRE institution code is 6012. See the UCA Graduate Bulletin for program-specific admission requirements. For students who qualify,  there is a fee reduction voucher available from ETS. 

Program-specific admission requirements – These vary by program and include items such as test scores, interviews, etc.  
Transcripts

Submit your transcripts to:
Graduate School
201 Donaghey Ave
Torreyson West, Suite 328
Conway, AR 72035
ucagradschool@uca.edu (electronically)
*Current or former UCA students do not need to send their UCA transcripts to the Graduate School.
Application Deadline
It is recommended that you submit your  Graduate School application at least one month before the semester you wish to start. Three months prior to your starting semester is preferable. Although every effort will be made to accommodate late applicants, there is no guarantee that a late application will be accepted and/or able to enroll in desired classes.
Some programs have firm application deadlines that may be up to one year before the entry term, so check the graduate bulletin for program deadlines.

Program
Deadline
Entry Term(s)
Biology (MS)
March 1 (Fall)
October 1 (Spring)
Fall and Spring
Family Nurse Practitioner (PMC)
June 16, 2023
Summer and Fall
Film (MFA)
March 1
Fall
Leadership for Inclusion and Equity (PhD)
Feb 1
Fall
Mental Health Counseling (MS)
February 1
Summer and Fall
Nursing (DNP)
March 1, 2023
Summer (BSN-DNP)
Fall (BSN-DNP)
Nursing (MSN)
June 16, 2023
Summer and Fall
Occupational Therapy (OTD)
January 15th
(apply through OTCAS)
January 15
Physical Therapy (DPT)
October 1
Fall
Psychology (PhD)
January 15th
Summer and Fall
School Psychology (EDS)
March 1
Fall
Teaching (MAT)
Friday before classes begin (Fall)
December 15 (Spring)
May 25 (Summer I)

Fall, Spring & Summer I
Application Fee Waivers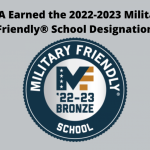 Application fee waivers are available for applicants who are veterans or dependents of veterans. To be eligible for the veteran application fee waiver,  you must submit a DD-214 with the application. This document is proof of active duty status, retirement, separation, or discharge from active duty in the Armed Forces of the United States. This will be identified in the lower section of the DD-214 Member 4-copy. It will say (Honorable). If the form states something other than honorable, you are not eligible for a waiver. If a service member is still currently on Active Duty they must submit a letter from their Commanding Officer stating the status of duty.
 

Immunization Records
Students who plan to attend UCA must provide proof of immunizations. To register for classes, these immunizations must comply with the Arkansas Department of Health Rules and Regulations. The only exception to this policy is for online students who will not visit campus at any time during their program. Without an approved immunization record, the student cannot make library visits, attend sports events, make in-person advising visits, use the HPER facility, attend graduation ceremonies, or participate in other on-campus events and activities. An applicant must provide an official copy of his/her immunization record or proper exemption to Student Health.
Non-Degree Seeking 
A non-degree seeking student can take up to 9 credit hours of graduate-level courses without being admitted to a specific graduate program. These credits can be taken simultaneously or in sequence. This is for students who are undecided about their major, want to upgrade their professional skills or want to transfer to another graduate school. Any work taken can be applied to degree requirements if the student is accepted into a degree program. Some departments may limit enrollment to students admitted to their degree program. Before applying please check the schedule of classes to see if the course is available for the term,  and contact the department to make sure there is space available for additional students. 
Options for Current Undergraduate Students
Undergraduate seniors at UCA have the option to take graduate courses while still pursuing their bachelor's degree. Please review the enrollment options below.
Computer Science or Cybersecurity  4+1 Program
A UCA undergraduate computer science student may be permitted to register for graduate credit for the last twelve months before completing a baccalaureate degree in Computer Science, provided that the following conditions are met:
 Admitted to and in good academic standing in UCA's BS in Computer Science or Cybersecurity  program
Cumulative undergraduate GPA of 3.25 or higher
Completion of a minimum of 75% of the required 3000-level CSCI/CSEC courses (with no Ds)
Must be within 12 months of completing the BS program in Computer Science or Cybersecurity
May not exceed eighteen (18) credit hours in any semester of combined degree registration
Must maintain at least a 3.0 GPA in each semester of combined degree registration
PLEASE NOTE: Students who do not comply with the conditions of the combined admission option will not be allowed to enroll in classes. Students who fail to complete the BS degree at the end of the permitted time will not be allowed to continue in Graduate School until all requirements for the undergraduate degree have been met.
BS/MS students may not hold a graduate assistantship while they are undergraduate students. Once fully admitted to the graduate school, the student will be eligible to apply for a graduate assistantship. For specific information, please contact the Graduate School Office at ucagradschool@uca.edu.
How to Apply
Complete the Graduate School online application. Choose the Graduate School application option.  On the Field of  Study application page, choose Undergraduate Enrollment as the program type and choose Computer Science BS/MS (4+1) or Cybersecurity BS/MS (4+1) as the Degree program. Answer Yes, to the question BS/MS program. There is no application fee.
Dual Enrollment
A UCA undergraduate senior in good standing and has either a minimum of 3.0 overall undergraduate GPA or 3.0 GPA on the last 60 hours, may request permission to enroll in up to 8 hours of graduate coursework and receive undergraduate degree credit for the course(s).
Courses for dual enrollment are limited to courses at the 4000/5000-level (5000-level courses only)
The total credit load for the semester must NOT exceed 15 credit hours
The course will be financial aid eligible if the course(s) completes a requirement for a bachelor's degree.
Courses may count on the undergraduate and graduate transcripts. Courses with a C or better will count towards the undergraduate transcript. Courses with a B or better will count towards both the undergraduate and graduate transcripts.
Concurrent Enrollment
A UCA undergraduate senior who is in their last term of enrollment and is otherwise fully qualified to enter graduate study may be admitted to concurrent status.
Courses are NOT eligible for financial aid
Courses will be counted on the graduate transcript only
Credit will only be received if the student completes their bachelor's degree during the term the graduate courses are taken
The total credit load for the semester must NOT exceed 15 credit hours
This program is not available for education, nursing, occupational therapy, or computer science students. (Computer Science majors may apply for the BS/MS 4+1 program)
Undergraduate students interested in the enrollment programs should contact their department's Graduate Program Coordinator before the semester in which they wish to enroll. Not all programs allow students to participate.
Such permission does not admit a student to graduate study at the university and is subject to approval by the program coordinator, the department chair, and the Graduate Dean.
How to Apply
Complete the  Graduate School online application. Choose the Graduate School application option. On the Field of Study application page, choose Undergraduate Enrollment as the program type and choose Concurrent/Dual Enrollment as the Degree program
Have questions? Contact us at ucagradschool@uca.edu
CONTACT US
University of Central Arkansas Graduate School
201 Donaghey Ave, Torreyson West, Suite 328
Conway, AR 72034
ucagradschool@uca.edu
(501) 450-5124 | Phone Hours 9-10:30 AM & 1:30-3 PM (CST)