Financial Aid
We want to protect your identity and personal information.
  Please have your UCA ID with you when you come into the office.
 The school code for UCA is 001092.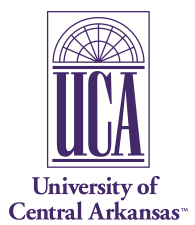 Student Financial Aid works closely with incoming and continuing students to help them fund and achieve their educational endeavors.
Please take a few moments to familiarize yourself with the various financial aid programs handled by our office.
We adhere to the UCA Code of Conduct for
Education Loans.
Mission Statement

In support of the university mission statement, the Student Financial Aid Office is dedicated to assisting our diverse student population in accessing aid programs to achieve their educational goals. The office strives to remove financial barriers for prospective and current students by providing financial resources in a positive and professional manner while complying with federal, state and institutional guidelines.