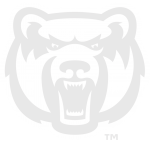 Graduate Student SUPPORT GUIDE  A guide identifying campus resources for academic, financial, personal, and social support.
 Graduate School Orientation
TBA (details will be send via email)
Graduate School Policy & Procedures

All graduate students at UCA are expected to abide by the policies and procedures outlined in:
Your specific program handbook
If you are unclear about any of these policies or procedures, it is best to consult the coordinator or director of your graduate program. The Graduate School staff members are also sources of information regarding these policies and procedures.
Graduate Student Support

John-Scott Kelley
Virtual Office Hours will be via Google Meet



Monday 1:00 PM – 4:00 PM

Wednesday 9:00 AM – 12:00 PM

Friday  – By Appointment

Contact: gradsupport@uca.edu
Graduate SGA Representatives
Reach out to the graduate SGA representatives with your concerns at SGAGradReps@uca.edu