Graduate School
September 9, 2016 - DEADLINE TO APPLY TO GRADUATE IN DECEMBER 2016.
Go to the Graduation Information webpage

NEWS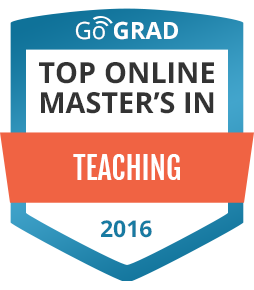 UCA Online Program ranked 12th in the U.S. -
Master of Arts in Teaching
Students looking to enhance their knowledge of the field of education and career prospects may be interested in The University of Central Arkansas master's in teaching program. Consisting of 36-39 hours across five to six semesters, the degree requires 30-hour core classes with six to nine hours on a selected track. Designed specifically for people who have a bachelor's degree but do not yet have teaching credentials, the program focuses on training established, mid-career professionals as teachers. Students can choose from an early childhood track, a middle level track and a secondary track. The program runs all fall, spring and summer sessions.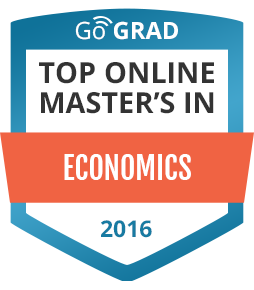 UCA Online Program ranked
3rd

in the U.S. -
M.S. in Community & Economic Development
"Earning a master's in economics can offer a whole new world of job possibilities and career advancement, but for the already working professional, it can be hard to find the time to fit classes into their schedule. Enter the increasingly popular online degree, which can allow students to earn their master's and reach for these new possibilities while continuing to balance their busy everyday lives."
The Master of Science program in Community and Economic Development at the University of Central Arkansas requires 36 credit hours. The general degree includes a 24 credit hour core and a 12 credit hour area of special emphasis track. The planning concentration includes a 30 credit hour core and two Geographic Information Systems (GIS) courses. Although most students in the program will be part-time, it is possible for a student to take nine hours per semester and complete the program in two years.

UCA Nursing graduate programs

placed in top ten

in the nation.
Top Master's in Healthcare Administration
"In this ranking of the 50 best graduate nursing programs, we set out to uncover precisely what advanced nursing students want (and need) from a master's degree. Using guides from sources such as the American Association of College of Nursing, we researched the qualities that make nursing schools both "in demand" and accessible. While it would have been impossible to highlight every good and bad feature of every school in a way that every single nursing student would agree on, we did pinpoint a few specific characteristics that say a lot about the quality of experience a program offers."
"The University of Central Arkansas is a particularly great option for working nurses who need to obtain their MSN online. In fact, as long as they get approval from the Board of Nursing in their state to complete clinical practicums in their local area, they'll hardly visit the UCA campus at all. Academic tracks are available in Primary Care/Adult Gerontology, Nurse Educator with a Clinical Specialty, Primary Care FNP, and Clinical Nurse Leadership. Nurses who already have their graduate degree in nursing, but want an extra challenge, can opt for either a Post-Master's Certificate or 2nd MSN."