Below are quick summaries of key programs and software your instructor may be using for Academic Continuity as well as who to contact if you need assistance.
The IT Help Desk at UCA exists to respond to your technology issues and requests. Common tools supported by the IT Help Desk include Blackboard, Respondus, Google, and more.
If you are experiencing issues search IT Help Desk knowledge base for trouble shooting solutions. In addition you can contact IT Help desk by submitting an  IT Help Desk request ticket or calling (501)450-3107.

Blackboard Learn (more commonly known as simply Blackboard) is a course management system used by UCA.
Logging In
Students can log in to Blackboard from myUCA or at bblearn.uca.edu. Your username is the first part of your UCA email and (in the email jdoe1@cub.uca.edu, the username is jdoe1).
Once in Blackboard, click the tab Courses, and then click the course you wish to access.
If you need information on how to navigate Blackboard or having technical problems, there are several support options. First, check UCA's Knowledge Base for information regarding your problem. Next, check out Blackboard Knowledge Base and if you are still experiencing problems, contact the UCA IT Help Desk (see above).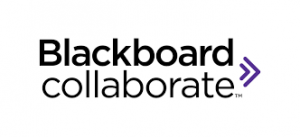 Blackboard Collaborate is an online collaboration platform that allows for virtual classroom or meeting spaces. This tool can be used inside or outside of Blackboard Learn.
We recommend using Chrome when connecting to Collaborate. We also recommend that you have the most up to date Java version.
The knowledge base for Collaborate provides several resources for support. If you still experience problems, call the 24-hour Collaborate support center at (844)570-6764 or live chat.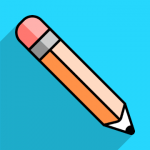 Blackboard Mobile App is iOS and Android configured to enable you to access much of your Blackboard content from your mobile devices.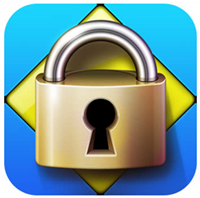 Respondus LockDown Browser is a secure browser for taking exams in Blackboard. It prevents you from printing, copying, going to another URL, or accessing other applications during an assessment. If a Blackboard exam requires Respondus LockDown Browser, the exam will not be accessible with a standard web browser.
Step 1:  Install Respondus LockDown Browser
Step 2:  Review Student Quick Start Guide
Respondus Monitor
You may be required to use a webcam, in addition to LockDown Browser. (The webcam feature is sometimes referred to as "Respondus Monitor.") Your computer must have a functioning webcam and microphone. Mac users must have Adobe Flash Player installed to use Safari, even if a different browser is normally used.
Step 1:  Review the Respondus Monitor section of the Student Quick Start Guide
Step 2:  Watch the following tutorial video:https://youtu.be/hv2L8Q2NpO4
Navigate is a student success management system that links people on our campus together – students, administrators, faculty, staff, and advisors – in a coordinated care network to support students from enrollment through graduation. Through the Navigate Student app or myUCA, students can make appointments, find resources, connect with study partners and more. Click here to learn more about Navigate and how to install. Please direct any additional questions to navigate@uca.edu
UCA uses the Google Suite (GSuite) set of productivity Apps. Google Drive and its associated apps are sometimes used for sharing and collaboration in courses.
GCF LearnFree.org provides tutorials for basic computer skills, including additional Microsoft Office Learning Tutorials.
Last updated 03/11/2020