Navigate
Navigate Your Way to Success
Navigate360 is designed to help you manage your academic life.
Navigate is a student success management system that links people on our campus together – students, administrators, faculty, staff, and advisors – in a coordinated care network to support students from enrollment through graduation.  Navigate is changing its name to Navigate360.
Open Office Hours: Thursday, November 9th at 1 PM via Zoom.
Care Unit Leader Meeting: Thursday, November 30th at 11 AM via Zoom.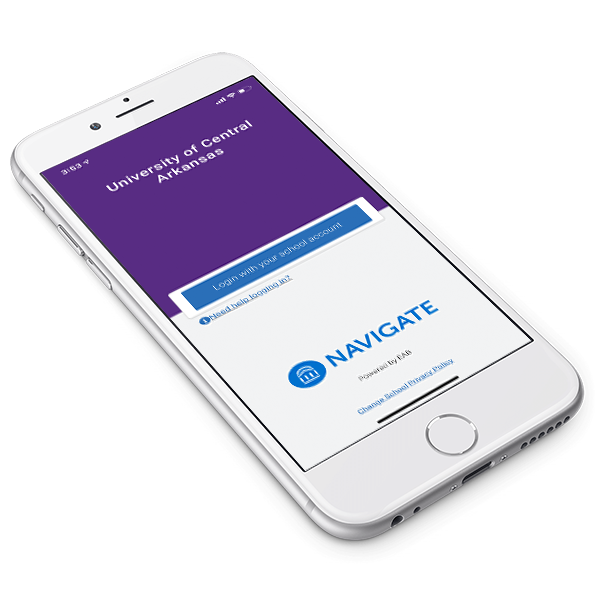 Students will be able to use a desktop or the Navigate360 mobile app to:
Schedule advising, tutoring, coaching, and other appointments in one convenient location;
Find campus resources easily;
Locate other students in your classes for study groups through the Study Buddy feature;
Receive important updates and notifications from the University through the Navigate mobile app;
Review your class schedule; and more!
Faculty and staff will be able to use Navigate360 on a desktop to:
Submit and review Progress Reports;
Send email campaigns;
Set your appointment calendar for students to access;
Record participation at events;
Review appointment and advising notes.
To access Navigate go to myUCA and select Navigate or Download the Navigate Student (EAB Global) app for the University of Central Arkansas!
Download Navigate App