Division of Information Technology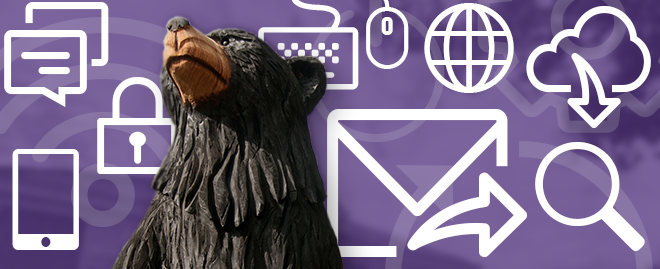 The Division of Information Technology (IT) strives to provide UCA with the most flexible and stable infrastructure possible in order to promote quality user support and innovative solutions for the most complex problems of the academic, business, and research areas of the University. IT's offices are located in Burdick Hall on Bruce Street between Thompson Hall and the Mathematics and Computer Science building.
Help Desk services are available to all current UCA Students, Faculty, and Staff.
NEW LOCATION & HOURS:
IT Help Desk
Building: Mathematics & Computer Science
Room 103
Walk Up Hours:
Sunday: 2:00pm – 12:30am
Mon – Thurs: 7:30am – 12:30am
Friday: 7:30am – 4:30pm
Phone: (501)450-3107
Email: ithelpdesk@uca.edu