The impact of an academic institution is best measured by the successes of its alumni. Our alumni have done amazing things, speaking directly to the quality of education they received here. The following is a list of alumni that was kept over the course of 49 years by Dr. Jerry Manion who passed away on July 18, 2014. To Dr. Manion's credit, this list is one of the most extensive and detailed summaries of alumni ever kept by an academic department. The UCA Department of Chemistry & Biochemistry deeply values its connections with our alumni and plans to continue Dr. Manion's legacy of keeping in touch. As such, if you have an update, notice an error, or would like to offer an addition, please contact Dr. Kristin Dooley at kdooley@uca.edu.
Mary has been successful in a variety of arenas. After receiving her Ph.D., Mary served in education as a faculty member at Louisiana State University – New Orleans for 25 years. She then worked in industry at Allied Signal rising to the level of senior vice-president of technology. She served in government under three presidents, including four years as the undersecretary for technology in the Department of Commerce. She served as the Donaghey University Professor and Dean of the College of Engineering and Information Technology at the University of Arkansas – Little Rock until her retirement. Mary served on many boards and in a variety of oth
er capacities including President of the American Chemical Society. She received a number of awards including the Priestly medal from the American Chemical Society, the highest award given by the association. Mary Good died in Little Rock in November 2019.  The Chemical Heritage Foundation prepared a video summarizing Mary's inspiring career that can be found here.

1951
Bob Hankins
Bob attended ASTC from 1947-1951. He was a student of Cordrey's and pointed out that Cordrey would invite students over to his house at 1725 Bruce Street for hamburgers and french fries. After completing his Ph.D. at the University of Missouri (Analytical, research emphasis in atomic spectroscopy), Bob worked for two years at Oak Ridge National Laboratory. He then joined the faculty at McNeese State University in Lake Charles, LA and remained at McNeese throughout his career first as faculty member, then department chair, dean, and finally Vice-President and Provost. Bob was Chair of the Department of Chemistry at McNeese when Joe Smith left ASTC as Professor and Head of Physical Science in 1964 in order to join the chemistry faculty at McNeese State University. Bob reflected on his own time as a faculty member and said that at least once per semester, when asked a question by a student, he would say that he didn't know the answer (even at times when he actually did know the answer) but would find out and get back to the student. He said that he was trying to make the point to students that faculty members don't know everything and that they are learning every day, just like the students are. Bob is currently retired and resides in Little Rock where he is close to his brother and his good friends, Mary Good and Anne Butler.
1952
John Nelson


After graduation from ASTC, John went to graduate school at the University of Missouri and then worked for City Service Oil Company (now Citgo).
1953
Bob Butler (1953 chemistry alumnus) and Anne Halter Butler Hickman (1951-53 chemistry major)
Anne Hickman (maiden name Anne Halter, first married name was Anne Butler, married name is now Anne Hickman): Anne was a chemistry student at ASTC from 1951-1953 and then went to the University of Missouri and earned a BS in Chemistry (ACS-certified) at the age of 19, in 1954. She then went to Buckeye Cotton Oil in Memphis, using monochloroacetic acid to combine with cellulose to form carboxymethylcellulose, which is used as a bulking agent in ice cream. She married Bob Butler in 1955 and Bob then went to work at Lion Oil Company in El Dorado. In 1961, they moved to St. Louis, MO and she raised two kids during this time. Bob then decided he no longer wanted to be a chemist and they moved to Florida where Bob opened an auto/boat repair shop and she taught AP chemistry from 1981-1999. She earned a masters in physical/inorganic chemistry in 1986 at the University of Southern Mississippi during the summers. The title of her thesis was "Electrolytic Oxidation/Reduction Chemistry of Chromium." While teaching in Florida, she won the Chemistry Teacher of the Year Award, awarded by the state of Florida, in 1997. While she was teaching in Florida, she completed a summer workshop in 1986 at UC Berkeley where she met Glenn Seaborg. She recalls Seaborg had retired as president of Berkeley, but he would still come into his office while he was in his 80s. Seaborg told her "never to apologize for being a high school chemistry teacher because you are the source of our university students!" Bob died in 2003. She then taught chemistry at Sacred Heart School in Morrilton and Scotland High School in Scotland, AR. Anne recently married James Hickman, a 1954 graduate of ASTC. In Anne's 1951 Conway High School annual, James (Jimmy) Hickman wrote "I never would have made it in chemistry without your help." She has a son, Les Butler, who has been on the chemistry faculty at LSU since 1982, where he is an expert in NMR and XRF. He received a B.S. from UA-Fayetteville, a Ph.D. at Illinois and did a post-doc at Cal Tech. She also has a daughter who is a family practice doctor in Columbus, Ohio, and a granddaughter who has a Ph.D. in physics and works at Los Alamos. This granddaughter is a twin and her twin sister is a business attorney in DC who has served in India as an advocate for women's rights. She also has a younger granddaughter, who is in graduate school in biology at Harvard.
Richard Scalon
Anne Butler said that Richard Scalon went to chemistry graduate school at the University of Arkansas and was there from 1953-56, but was not sure whether he graduated since she lost touch with him. Anne thinks that Richard moved to the Houston area.
Allen Robinette
Allen was the son of C.V. Robinette, long-time chair of biology at ASTC, and grew up only a few blocks from the ASTC campus. He was a neighborhood friend of Bob Hankins, a 1951
alumnus. Robinette's family were close friends with Harvel Wright (1956-58 ASTC faculty member) and his family. Anne Butler (oral interview) said that there were three chemistry graduates in 1953: Bob Butler, Richard Scalon, and Allen Robinette and all three of them went to chemistry graduate school at the University of Arkansas. All of them began in 1949 and had Cordrey in class. Bob Halter reported that Cordrey was a "laid-back, friendly person" and that Bob "thought the world of him as a teacher and a person." Allen earned a masters degree in chemistry from the University of Arkansas in 1956 and served on the ASTC faculty from 1956-1964. He left his faculty position at ASTC in 1964 to return to Fayetteville and completed his Ph.D. there. Allen was then employed by Teva Pharmaceutical in northwest Arkansas.  Allen taught physical chemistry and during the 1964-65 academic year there was no one on the staff to teach this course so students enrolled in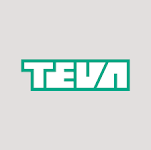 the course offered at Hendrix. Art Hoyt (personal e-mail) recalls having Allen Robinette for general chemistry and remembers that Allen had one finger missing as a result of an explosion during his work in industry. Denver Prince (personal interview) noted that Allen's daughter taught geology for the physics department in the Lewis Science Center.
1958
Dennis Faulk
Dennis grew up on a farm near Kensett, Arkansas and stated "working on a farm without modern herbicides and harvesting equipment produces a strong incentive to go to college." He worked his way through Harding and ASTC as a projectionist in movie theaters in Conway and Kensett. After graduation from ASTC in 1958, Dennis was accepted to medical school but decided to take a position with Gulf Oil in Port Arthur, Texas, where he developed lubricating greases. After 3.5 years there, he decided to further his education and attended graduate school in chemistry at the University of Arkansas at Fayetteville. He then accepted an industrial position with Shell Oil with a salary that was the highest in the history of any Ph.D. graduate of the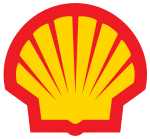 University of Arkansas Department of Chemistry. He worked for Shell for 16 months where he enriched p-xylene in feedstock for use in making polyesters. Dennis then decided to pursue an academic career (referring to it as a "calling"), so he accepted a position as a faculty member at Central Missouri State University in 1967. He then served as Chair of the Department of Chemistry and Physics at Central Missouri for 17 years, retiring in 1998. He and his wife, Emily, are currently retired in Hot Springs Village where they enjoy playing golf.
1963
Jim Howard
For the first two years, after graduation, he taught high school chemistry, in Texas and Arkansas. Since 1966, he has worked for the same company, as an Analytical Chemist. Like UCA, in these 52 years, the company has changed names several times, but it is still located in Louisville, KY and now is known as Clariant. He has worked in many areas of analytical chemistry. Including classic "wet" chemistry, physical measurements (surface area and pore volume), gas chromatography, X-ray fluorescence spectrometry. For the last 32 years, He has worked with X-ray diffraction. His titles have been Chemist, Analytical Chemist, Senior Analytical Chemist, Group Leader, and now Senior Research Scientist.
Jim was married 54 years to Sharon Asbury Howard (d. Oct 2017). Sharon attended ASTC, one year. They had 3 children. Two sons, 49 and 46, there was also one daughter, who is deceased, and 4 grandsons.
1966
John David Richardson
John David taught in the public schools in northeast Arkansas for many years and is currently retired.
Karen Shewbart
Karen received an MS in Chemistry from UALR (GIT) in 1969 and then moved to Texas and went to work for Dow in analytical services. After 7 years, Karen moved to Environmental

Services for Dow and ultimately became the Environmental Manager for Dow's Texas Operations. Karen moved to Urethane Manufacturing for 3 years managing isocyanate and Polyol manufacturing and then to Epoxy Manufacturing in 1990 and was responsible for all of Dow's $250 million dollar Epoxy business. In 1996, Karen became the Global Training Manager responsible for uniting the Dow and Union Carbide folks under one standard system. Karen retired in June, 2001 and has become a golfer full time. In 2004, she won the Executive Women's Golf Association Houston Championship, went on and won the state of Texas tournament in San Antonio, and placed second in Nashville at the Nationals. Karen spends lots of time with the granddaughters, traveling (with golf clubs) and playing lots of golf. Karen has been on the Governor's Commission on Education, the Governor's Commission on Environmental Policy and other state boards. In December, 2002, she gave the Commencement address at the Univ. of Texas in Austin. Karen is currently Chair of the University of Texas in Austin, College of Natural Science, Advisory Board.
1967
Cecil Ritter

Cecil and his wife, Ann, began teaching in the Crossett Public Schools after graduation. Cecil taught chemistry and physics and also completed an MSE degree at UCA. In 1995 he moved to the UAM Technical Campus Crossett as an instructor and retired from there in 2002. Cecil serves on the city water commission and on several committees concerned with school and educational improvement. Cecil and Ann have two children, Beth and Daniel, as well as seven grandchildren. Cecil says, "I have only fond memories of my time at UCA and in the chemistry department. It prepared me well for a career which I enjoyed very much as interacting with the brightest kids in the district helped keep me young! I often run into former graduates and am always interested to discuss 'old times' with them as well as their successes."
Bill Shewbart
Bill did graduate work at the Univ. of Arkansas in Little Rock for 1.5 years. He went to work for Dow Badische in 1969 doing Pilot Plant R&D Nylon chemistry and transferred to Dow Chemical Hydrocarbon Process research in 1971 where he worked with hydrocarbon catalysts, and light hydrocarbon processes. In 1981, Bill changed to Urethanes Research and worked with proplyene and butylene oxide chemistry, catalysts for polymerization of oxides. Bill moved to the safety area for R&D in 1985 and became North American R&D Safety Director in 1988. In 1990, he became Global Reactive Chemical Manager for Dow and promoted programs for safe handling of chemicals and investigated chemical reactivity incidents. Since retiring from Dow in Sept 1994 at the age of 50, traveling with wife, golfing, and grand kids keep him busy. We have 2 children and have been married 38 years now. Their son Andrew lives in Taipei, Taiwan and owns 3 schools teaching English to Chinese children, mainly elementary age kids. He is completely fluent in Chinese. Their daughter lives near them in Houston, is married, and has two daughters, 4 and 1.5 years old. His wife is a CPA. Bill reports that they try to see the grand kids as often as possible.
1968
Bill Shipp
Bill received a doctorate in health physics from Purdue University. He served in a variety of positions at Argonne National Laboratory in Chicago before transferring to the Hanover Labs in Washington where he currently works.
Jim Irving
Jim taught chemistry in the public schools in Pulaski County for many years. He is currently on the faculty at Pulaski Technical College.
1969
Gary Canada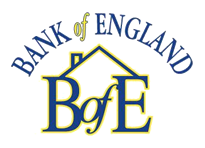 Gary graduated in the summer of 1969 with a major in biology and a minor in chemistry. He was active in the ACS Student Affiliate. After graduation his first job was teaching 7th and 8th grade math in Wrangell, Alaska where they commuted by boat to work. After one year there he and his wife (Hanna Boles who also graduated from UCA in 1969) moved back to England, Ark. where he taught chemistry, biology, physics and coached at England Academy until 1973. He retired from teaching and went to work at the Bank of England as a teller. He became president of the bank in 1989. Gary and Hanna have three children and seven grandchildren.
Marvin Tanner
After graduation Marvin taught in the public schools for a few years and then took over the family dairy farming business.  He currently resides in the Heritage Nursing Home in Conway.
Pat Cowger Finkenbinder

Pat returned to Dardanelle after graduation and went to work in the lab for a chicken feed company. That company was ultimately bought out by Tyson. She then transferred to a supervisor position in the Tyson processing plant in Russellville.
Gary White
Gary received his Ph.D. in organic chemistry from the University of Texas at Austin. He worked for Exxon and Nalco in the United States before accepting a position as chief oil field chemist for ARAMCO in Saudi Arabi. After travels over much of the world Gary returned to Conway where he taught chemistry at Conway High School and also served as an adjunct faculty member in chemistry at UCA.  He is currently retired.
Richard Thompson
Richard went to work for the Ecology and Pollution Department of the State of Arkansas. Although the name of this branch of state government has changed several times over the years, Richard has remained employed there.
1970
George Dilbeck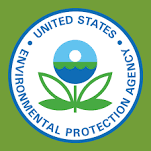 George (Gay) received a Ph.D. at Oklahoma State University. He was employed with EPA in Las Vegas for a number of years. He has recently moved to Alabama where he works in nuclear monitoring and cleanup for EPA.  George died in his sleep in December of 2010.
Patsy (Yeats) Baynard
After graduation from UCA Patsy received a Ph.D. in Nuclear Chemistry from the University of Arkansas in 1973.  She then completed a reactor engineering program through the Bettis Atomic Power Laboratory in 1977.  She received an MBA from Florida Institute of Technology in 1979 and completed the Tuck Executive Program at Dartmouth in 1981. Patsy has held a number of technical and managerial positions in government and industry primarily in the area of energy beginning with Nuclear Power.  In the fall of 2010 she was employed by Wind Energy Transmission.  This is a startup electric utility doing project development on electric power transmission facilities to support bringing the wind energy resources in West Texas to load centers. She started the company and has run it for the past 15 months, reporting to the Board of Directors.  She is responsible for getting projects through the regulatory process, permitted, engineered, real estate, construction and ultimate operation.  She spent three years working for St. Petersburg College in the 1990's building a new college campus focused on distance learning, running the campus for the first year and then going on to do their institutional effectiveness work. She left to pursue an opportunity to do
consulting in nuclear for the Department of Defense. She has two sons.  William is at the University of Florida working on his PhD in Mathematics.  Robert is at the University of South Florida working on a Masters in Media Studies and does consulting in technical writing and editing.
1972
John Mitchell
John worked for the Ecology and Pollution Department. He retired a few years ago.
Joe Barnes
Joe lives in Vilonia and is currently retired from the Arkansas Crime Lab.
Don Riddle
Don lives in Vilonia and works at the Arkansas Crime Lab.
Scotty Cook
Scotty received an MD from UAMS. He has practiced medicine and has also held a variety of faculty positions in medical schools including UAMS.
1973
C.C. Garner
C.C. received an M.D. degree from UAMS and when last heard from was practicing in Florida.
Gary Dallas
Gary obtained a position with the Arkansas State Crime Lab where he has been head of the drug section for a number of years.
1974
Dennis "Carl" Harris
Carl received a Ph.D. in nuclear chemistry from UA-Fayetteville. He worked as an environmental chemist with the Tennessee Valley Authority, followed by working on plant corrosion

with Arkansas Power and Light in Little Rock. Dr. Harris then developed and conducted initial and continuing training for the chemistry positions at the Arkansas Nuclear One (ANO) facility in Russellville for 18 years, followed by seven years of emergency planning at ANO, and then retiring from ANO in 2007. Dr. Harris then served as a visiting assistant professor at Arkansas Tech University until 2014.
He and his wife, Mira, whom he met during his sophomore year at UCA (then the State College of Arkansas), live in Russellville. While a student at SCA, he played music at gatherings at the Manions' house and he continues to play guitar and banjo today. He is enjoying retirement, sailing on Lake Ouachita, and spending time with grandchildren.
Jerry Wilson
Jerry worked as a musician after graduation, then joined the Navy and became a pilot. After his tour of duty Jerry became a pilot for a commercial airline.
1975
Richard Daily
Richard received an M.D. from UAMS and then practiced medicine in Harrison.
David Matchett
David obtained a position with the Arkansas Department of Ecology and Pollution and has been employed there for a number of years.
Ron Shephard
Ron grew up in Benton. In 1975, he graduated from UCA where he was a Trinity Foundation Scholar. He received a Ph.D. in Physical Chemistry from the University of Utah in 1980 under the supervision of Prof. J. Simons where he developed and applied electronic structure methods. He was a Battelle Memorial Postdoctoral Fellow under the supervision of Profs. I. Shavitt and R. J. Bartlett at Battelle Columbus Laboratories in Columbus, Ohio. His research involved the development of the COLUMBUS Program System in collaboration also with Prof. Hans
Lischka who was a visiting faculty member, Prof. R. M. Pitzer, and then Ph.D. student F. B. Brown at The Ohio State University. He joined the Theoretical Chemistry Group at Argonne National Laboratory in 1981 under the supervision of Dr. T. H. Dunning, Jr. Argonne is a Department of Energy laboratory, and his research group studies combustion chemistry. "We have both experimentalists and theoreticians in our group. I am a theoretician and I do mostly method development in electronic structure theory, but I sometimes do some applications and work in other areas of physical chemistry such aspotential energy surface fitting, vibrational wave function calculations, or chemical kinetics. I also publish some applied mathematics and numerical methods work from time to time about things like data compression and eigenvalue calculations."  Ron was recently promoted to Senior Scientist in the Gas Phase Dynamics Group at ANL where he develops and applies electronic structure methods to address combustion chemistry problems. Ron's
research work is recognized internationally and in 2009, Ron was chosen as a Fellow of the American Association for the Advancement of Science. Ron and his wife have a son who is currently a senior in high school. His hobbies include playing pool in local leagues and in tournaments. He sometimes plays in pool tournaments when he travels for work. He also referees some of the professional and amateur tournaments.
1976
John Alred
John was a physics major, but he took six semesters of chemistry and worked many hours as a chemistry lab assistant and stockroom clerk. After graduating from UCA, John received an

M.S. in physics from UT-Austin and a Ph.D. from Baylor. He joined NASA JSC in 1981 for several years, then taught at Texas A&M and the University of Houston while being a consultant to NASA. After the aerospace depression of the 1990s, he worked a couple of years as a generic engineering/science consultant before being hired by Lockheed Martin in 1996 to work on a project in Denver. He transferred to LM in Houston working on the International Space Station. That led to a job at Boeing supporting ISS on space environmental effects on materials. After seven years, he rejoined NASA in 2006. His job now consists of three parts and threatens to add another with the new Lunar/Mars programs. He says, "All in all, it has been fun, however non-linear the path has been."
John is married and has three sons. "The oldest is in college and plans to be a doctor; the middle son wants to major in biomedical engineering; and the youngest wants to be rich (lawyer). So, within two years, I will have three kids in college at the same time – what was I thinking!!"
Bob Beaton
Bob received a masters degree from ASU-Jonesboro and then received an MD from UAMS.
William Deese
After graduating from UCA in 1976, Bill attended graduate school for five years in Fayetteville (Ph.D, 1982). He has taught at Louisiana Tech University in Ruston, Louisiana since the fall of 1981 where he is now the C. W. Ray Johnson Professor of Chemistry in the College of Engineering and Science. Since the late eighties, his research interests have been mainly in chemical and science education. He spends summers conducting professional development institutes for middle school and high school science teachers. For exercise, he enjoys playing basketball and juggling. He has been married to Evelyn Archer whom he met in Dr. Manion's organic class, since 1979. They have one daughter, Nicole who shares his passion for juggling. Bill won the 2010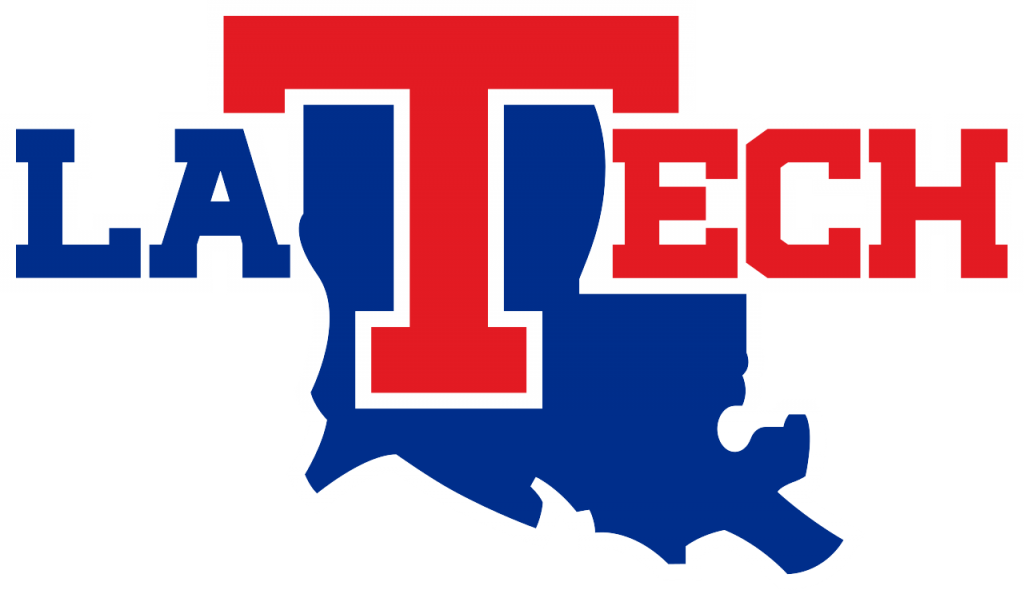 Helen M. Free Award for Public Outreach, which recognizes outstanding achievements in the field of public outreach by a member of the ACS. This award was made at the Fall, 2010 ACS meeting in Boston. Bill Deese remained in close contact with Jerry Manion after leaving UCA. Bill and Jerry regularly shared ideas about chemistry demonstrations and even put on a show in the spring semester of 2014 on UCA's campus.
Mike Houchens
Mike obtained a position in the laboratory for Maybelline in Lonoke and he currently has overall responsibility for quality control at the plant.
Elizabeth Howard
Elizabeth also obtained a position in the laboratory at Maybelline.
Alan Irby
Alan has been employed by Abbott Laboratories for the past 25 years working in North Carolina, Texas and New Orleans. He currently is part of international supply chain management for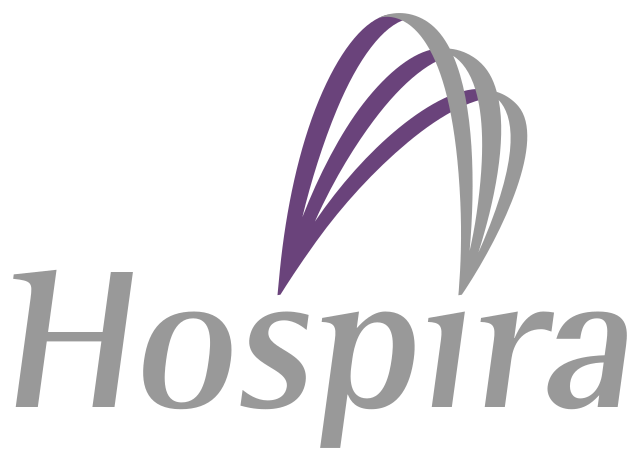 Hospira, the hospital products division of Abbott in Lake Forest, IL. His children are grown and he and his wife of 27 years enjoy living in the Chicago area. He remembers New Orleans fondly and visits there frequently. He hopes to retire to the Hot Springs area.
Jim Justus
Jim obtained an MD at UAMS and practiced for several years. He became seriously ill and died several years ago.
Gerhard Laule
Gerhard Laule teaches chemistry at Seminole State College, where he has been since January 1988. He received an M.S. from the University of Arkansas Graduate Institute of Technology in 1986 and then spent a year working on his doctorate in Physical Chemistry at the University of Oregon. As a faculty member at SSC, he has served as chair of the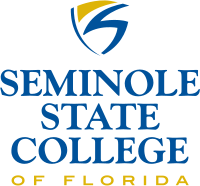 Math/Science/Engineering division and has continued graduate work at Oklahoma State University in Inorganic Chemistry and Chemical Education. Currently he devotes most of his time to teaching General Chemistry I and II and Introductory Chemistry as well as serving as an Adjunct Chemistry Instructor at Oklahoma Baptist University where he teaches the labs for health sciences chemistry. Hobbies include competitive bicycling racing, hiking, camping etc.
Laquetta Moore Purkiss
Laquetta and her husband,David, live in Lubbock, TX where they are both employed by Texas Tech University. Laquetta is responsible for laboratory classes in general and organic chemistry.
John Shore
John received a PhD from the University of Arkansas – Fayetteville.  He has been employed in the chemistry industry.
Ricky Stamps
After receiving an M.S. degree from the University of Alabama in 1981, Ricky went to work in Texaco's research labs in Port Arthur, TX where he worked in industrial lubricant and grease development. He transferred to Shell's Westhollow Technology Center in 1988. He is currently a Senior Chemist, Lubricants with Shell's global technology organization, Shell Global Solutions, where he is a team leader supporting industrial, transport and aviation greases. He also serves informally as the building computer geek. His work with a global unit has allowed him to travel extensively. Ricky and his wife live in Katy, Texas and have three sons (two in college and one in high school). Ricky's hobbies include building computers, refurbishing vintage hi-fi speakers, and playing an occasional game of casino black jack.
1977
James Duke
Jim graduated from the University of Arkansas School of Medicine in 1981 and practiced Emergency Medicine until he entered a 3-yr Residency in Anesthesiology at the University of Texas Southwestern in Dallas, TX in 1989. He moved to Colorado in 1992 and is currently an Associate Professor of Anesthesiology at the University of Colorado School of Medicine and
Associate Director of Anesthesiology, Denver Health Medical Center. Jim's responsibilities include educating medical students and supervising residents in anesthesiology in the operating room. He is the editor of two anesthesia textbooks, "Anesthesia Secrets" currently in third edition, and "Anesthesia Pearls." He has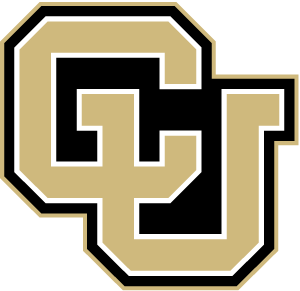 been accepted into the Executive MBA program in Health Administration at the University of Colorado.
When James left UCA, he applied to 10 graduate schools in chemistry and one medical school. Jerry Manion fondly remembers "I remember that you were awarded a very lucrative fellowship at the University of Nebraska." Jim Duke agreed. Jerry Manion then pointed out "And about the same time you received acceptance into medical school. I have used this an as example with students since then that you came in and you had a very difficult decision to make between those two and I told you that was an easy decision. Difficult decisions were when you did not have any options."
Jim has been married to Renee for over 10 years and they serve at the beck and call of two cats, Desi and Audrey. Jim enjoys roaring through the Colorado mountains on his Harley Davidson Road King and is taking 2-step country dance lessons at the Grizzly Rose, recently named the Country Music Association Honky Tonk of the Year! Jim skis a little, gardens a lot, reads all the time and tries to get a nap in every day, though sometimes this doesn't work out.  Jim has the fondest of memories of my times in the UCA Chemistry department and says that "if I had to do it again, I would."
Sadly, Jim passed away on November 5, 2014. His wife, Renee, wrote to the chemistry department "Thank you for having a hand in helping Jim become the wonderful, brilliant man he was."
Jim Fraser
After graduation in 1977 , Jim worked briefly as a lab tech in a private wastewater lab in Little Rock and in quality control at Maybelline. He worked in R&D at Reynolds Metals for five
years until they relocated and then two years for a petroleum refinery in Shreveport, LA. He returned to Arkansas, to work for AP&L as a chemist in the lab at the nuclear plant in Russellville. He moved from there to the corporate tech support group in Little Rock after a couple of years and was there 6 years until Entergy relocated that group to New Orleans. He began work in 1992 for Calgon selling water treatment chemicals to power plants. Calgon has since merged with Nalco for whom he is currently involved with water treatment in a variety


of industries. In 1996 he received a MS in Operations Management from the University of Arkansas.  Jim and his wife, Debby, live in the middle of 200 wooded acres outside of Batesville where he is an avid bow hunter with an emphasis in turkeys. His children, Ryan and Lana Lawrence, live in Vilonia along with his 4 grandchildren.
Steve Graham
Gerald Hook
After graduation Gerald obtained employment in the chemical industry in the St. Louis area where he has been very active in the local ACS section.
Bill McKelvey
Bill taught school at Heber Springs for one year before going to the State Crime Lab, where he was a Chemist for two years. In 1981, he moved to Russellville and joined the staff at Arkansas Nuclear One as a chemist. At Nuclear One he has served as Chemistry Supervisor, a Chemistry Superintendent and Industrial Safety Superintendent. He has been the Employee Concerns Coordinator since 2004. He describes this as kind of a camp counselor, complaint department and whistle blower office all rolled up into one.
Bill's wife, Shelia, is a 1980 graduate of UCA, with a degree in early childhood education. They have been married for 28 years and have two sons. Tim is a senior education major at UCA (and is going to be a great football coach). Philip is a freshman at the University of Arkansas majoring in business.
Susan Rongey
Eddie Shiller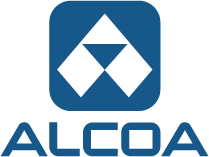 Eddie went to work for Alcoa in Benton upon graduation.
Tim Thomas
1978
Rusty Degges
Tom Ezell
After serving in the military Tom returned to UCA to take a teacher training program.
William (Bobby) Floyd
Bobby's goal when he came to UCA was to return to Nashville and work in the concrete manufacturing plant there. He did so and had been there ever since. His son, Tyler,entered UCA in the fall of 2007.
Mike Jones
Jay Kemper
Jay has held chemist positions at the Arkansas Crime Lab and at the Plant Board.
Rosalyn Riding
Rosalyn taught high school chemistry northeast part of the state for a number of years.
Becky Stewart
Becky completed dental school and is currently practicing dentistry.
Carol Wiedower
1979
Joe Allison
Joe received a Ph.D. degree in inorganic chemistry from Purdue University in 1983. He then obtained a job with Conoco (now Phillips-Conoco) where he has held a number of positions and is currently the Director of Catalysts Development for the Gas-To-Liquids R&D Department.  Joe was selected as the outstanding chemist in Oklahoma in 2008 and was recently promoted to research fellow at Conoco-Phillips, which provides him with wide latitude in the choice of projects on which he works.  In 2010 Joe was named as an ACS fellow at the Fall National Meeting in Boston.  He also was recognized as a 2010 outstanding alumnus by the Chemistry Department at Purdue University where he earned his Ph.D. degree.  Joe also was recognized as distinguished alumnus of UCA 2012.
Chet Barber
Chet is currently employed as a pharmacist.
Richard Davis
Laura Hollenbeck Allison
After graduating as the 1979 top overall UCA graduate in chemistry, Laura attended Purdue University on an NSF predoctoral scholarship in the Department of Medicinal Chemistry and Pharmacognosy. After receiving an M.S. degree in Medicinal Chemistry and Pharmacognosy in 1981, Laura worked at BioAnalytical Systems as a Research Chemist from 1981 to 1983. Since 1983, she and Joe have lived in Ponca City, Oklahoma in 1983 where she is a Senior Scientist in the Analytical Services Department specializing in Mass Spectrometry for Conoco

(now ConocoPhillips). Joe and Laura have two children: Brent, 22, at Oklahoma State University majoring in Finance; and Tara, 19, at Hendrix College (yes, ironically she is in Conway) majoring in English/Anthropology.
Charles Stotts
Charles worked in Huntsville, AL for a number of years for a company that manufactured solid rocket fuels. He is currently employed in a plant in Fort Smith and enjoys a piece of land he bought on the Mulberry river.
Richard Walser
Richard taught in the public schools for several years and has been active in the Arkansas National Guard. Most recently he serves as the manager of Ricks Armory in Little Rock.
1980
Slaton Fry

After graduating from UCA in 1980, Slaton spent a short time with Phillips Petroleum and then returned to graduate school at the University of Arkansas and completed a Ph.D. in Physical Organic Chemistry under Dr. Norbert Pienta in 1985. He then worked for Halliburton Services and finally Eastman Chemical in Batesville, AR for 16 years before leaving to work for UAMS Arkansas BioVentures biotechnology incubator and to return to school for an MBA at UALR. He also worked for Safe Foods Corporation as the VP, Logistics and Operations. In 2006, Slaton returned to Batesville and worked for FutureFuel Chemical Co. (formerly Eastman) as the executive Director, Commercial Operations until 2014.  From there he moved to Baytown, TX, to work as VP, Administration for Nippon Gohsei USA, a manufacturer of EVOH barrier polymers. In 2017 he and his wife returned to live in Conway.  Slaton is currently the chief operations officer at SafeFoods in North Little Rock.  As the name implies, SafeFoods is a company that manufactures and provides food-safe disinfectants used in food processing industries.
He married Diann Curiel in 1984 and they have two children, Evan and Elise. Evan has attended UCA off and on since he graduated from high school. Elise has been accepted and has decided to attend Hendrix College in the fall of 2015.
David Purkiss
David went to graduate school at Texas Tech University and is currently the instrumentation specialist in the Chemistry Department there. His primary responsibility is the operation and upkeep of NMR spectrometers in the department.
Randy Solomon
Randy received his masters degree from UALR. He currently works in environmental chemistry in the Dallas, TX area where he lives with his wife and three sons.
Randy Tucker
Randal (Randy) Tucker, graduated in 1980 and then worked for Phillips Petroleum in Bartlesville, OK for a short while before returning to the University of Arkansas at Fayetteville in 1982 in order to pursue a PhD in Chemistry. He did his research on snake venom components and the venom of the Brown Recluse spider. He received his PhD in Chemistry with specialization in Biochemistry and then went to the LSU Eye Center in New Orleans for postdoctoral training. He returned to Arkansas where he worked for the Arkansas Department of Health and the Arkansas State Crime Lab as a mass spectrometrist in the areas of environmental chemistry and toxicology. He helped to establish the first forensic DNA laboratory while at
the Arkansas State Crime Lab after receiving training at Life Codes in Stamford, Connecticut, Applied Biosystems in San Franscisco, and Promega, in Madison, Wisconsin. He now works for the US Food and Drug Administration in Jefferson, Arkansas where he uses both high and low resolution mass spectroscopic techniques for the analysis of ultra trace levels of chlorinated organic toxins in foods. You can contact Randy at randaltucker@gmail.com and viceroy@arkansas.net .
1981
Craig Cummins
Craig received an MD from UAMS and is currently a family practice physician in the Bannister-Lieblong Clinic in Conway.
Teresa Madley
Teresa is the Chemistry Superintendent over the Chemistry Department at Arkansas Nuclear One. There are 31 in the department including Supervisors, Specialists and Chemists. She has been at ANO for 24 years. Teresa began work at ANO in 1981 as a Chemist two weeks after graduating from UCA with a B.S. in Chemistry. She also held the positions of Chemistry Specialist and Site Human Performance Lead at ANO. She has two children, Lauren (age 21) and Justin (age 18). Lauren is a senior at Arkansas Tech University and Justin will be a freshman at ATU in the fall 2005. Her daughter is majoring in pre-med and music and her son plans to major in biology.
Dan Meatheny
Dan is employed at Entergy, Arkansas Nuclear One. He originally chose the job because it was close to his girl friend and has been there ever since.
He and his girl friend, Kim, are now married and and have one son, Kyle. They recently celebrated their 25th wedding anniversary with a trip to Egypt and Kenya. At Nuclear One, Dan is in charge of the steam generators. Specifically he tests for possible breakdown in the Inconel tubing with which they are plumbed and which are under 2250 psi of pressure.
Ray Schichtl
After graduate school at GIT (UALR) Ray got a job with an electronics manufacturing firm in Maumelle.  Ray currently lives in Conway.
Jim Whitaker
Jim attended graduated school in chemistry at the University of Oregon.
Mark Woods
Mark started his career as a research chemist with Phillips Petroleum Company in 1981. Mark holds several US and foreign patents for Ryton® and other plastic resin inventions. In 1995, Mark became the commercial manager for Phillips' Ethylene Business which became Chevron Phillips Chemical. Mark was responsible for over $2 billion in annual sales as the Ethylene Director. Mark applied analytical and mathematical skills from his research and development background to model the commercial and economics aspects of ethylene markets. During his tenure, Mark successfully negotiated over 8 billion pounds of ethylene sales into long term contracts and sold/purchased over 1 billion pounds of short term spot ethylene.
Mark joined Old World Industries (makers of Peak© antifreeze) in 2003 to become Director of Business Development. Mark helped

restructure Old World's ethylene purchasing. In 2004,
Woods lead an effort to develop a physical hedge for Old World's significant energy exposure by starting up an independent oil and gas exploration company. Ventum Energy was formed in late 2004 to implement strategies to reduce the volatility and cost of Old World's energy consumption.  Ventum Energy was involved in the early stages of the current shale oil and gas boom.
In 2007, Mark identified a significant need in the North American Ethylene market for an independent consultant to provide strategy development, analytical modeling, and commercial trading expertise. Mark created Ethylene Strategies International, L.P. (ESI) to provide confidential one-on-one consulting/advising to help companies evaluate, design and implement business strategies in the olefins markets.  ESI developed a set of proprietary models to track supply and demand and statistical trading trends of ethylene. ESI licenses these models to commercial (trading) participants in the ethylene, ethylene derivative, and natural gas liquids markets. ESI also works with senior management teams to provide a strategic advisory service.
Mark married Denise Coleman in 1987 and have three boys (Stephen (24), Daniel (22), and Philip (20)). Stephen is a forestry major at Stephen F. Austin State University. Daniel is an engineering major and Philip is a finance major at Oklahoma State University.
Read more here.
1982
Ray Black
Ray went to law school and currently practices in Little Rock.
Gary Gibson
Gary worked at the crime lab for a time, then went to pharmacy school.
John Gilliom
After receiving an M.S. in mathematics from Ohio State University John attended seminary and is currently involved in work with his church.
Bob Lashlee
Bob has received a degree in engineering and is currently retired from the air force.  He currently resides in Colorado and works as a private consultant for the aerospace industry.
Brad Lemay
Brad went to medical school at UAMS.
Danny Reese
Danny completed medical school at UAMS on a Navy scholarship. After several years as a navy physician during which he completed a residency in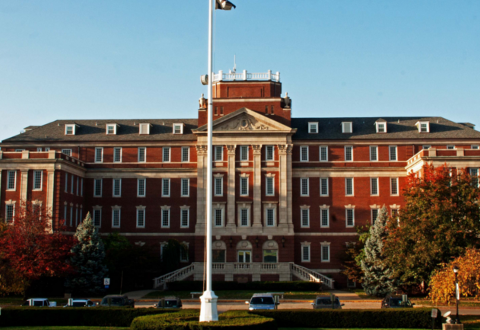 anesthesiology Danny joined the faculty at the University of Kentucky medical school where he served as Chief of Staff. He is currently employed full-time at the VA Hospital in Lexington.
1983
Cathy Bates
Cathy completed a degree program in Occupational Therapy and she currently resides in Conway.
Gary Skiles
Gary did graduated work in chemistry at the University of Dallas and currently works in industry in the Dallas area.
Lessie Spurrier
Lessie is an owner of a private testing laboratory in Little Rock.
Tim Tipton
Michael Woods
Michael practices obstetrics in Conway.
1984
Randall Black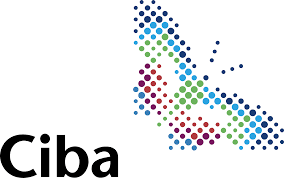 Randall graduated first in his medical school class and currently practices medicine in northwest Arkansas.
Clark Davis
Clark graduated with a Ph.D. in synthetic organic chemistry from Texas A&M in 1989, working under Kenn Harding. His employment history has included stints with Ciba Specialty Chemicals, Union Carbide and he is now working for Dow Chemical following the Union Carbide-Dow merger. Clark and his wife Karen recently relocated to the San Francisco area when he took a position with Dow Agrosciences in their Pittsburg, California facility.
Larry Eoff
Larry completed his Ph.D. in physical organic chemistry at the University of Arkansas under Dr. Norbert Pienta in 1989. He has been employed by Halliburton Energy Services in Duncan, OK for 15 years (with two years in Houston with a chemical company from 1994-96). "Work at Halliburton has been very good and has allowed me travel all over the world, which I have really enjoyed." Larry and his wife, Jessica, two sons, Jeremy (15) and Jared (12). He stays active, playing softball in the summers and more recently playing golf, which Jessica has taken up also.
Michael Joaquin Jessup
Joaquin went to med school at UAMS and then did a residency in Wichita, Kansas. He is currently practicing Ob-Gyn in Cape Girardeau, MO
Deanna King Hopson
Deanna received her M.D. degree from UAMS in 1988 and completed residency in Family Medicine at the AHEC Fort Smith Residency Program. She worked in the ER of Howard Memorial Hospital at Nashville, AR and later at a rural clinic in Stephens, AR . She was a Faculty Physician at the AHEC South Arkansas Family Medicine Residency Program for 7 years in El Dorado, AR. Since December 2004, she has been serving uninsured patients at the Interfaith Clinic in El Dorado. Deanna and her husband, Rodney, have four children, Audra Claire, Benjamin, Nicole, and Hannah.
Luke Setzler
Luke lives in Conway and is an air traffic controller at the Little Rock Airport.
Timothy Troup
After UCA Tim attended the UA Graduate Institute of Technology  and ran the chemistry and microbiology labs at the Little Rock water utility until 1991.   Since that time he has been doing safe drinking water act work including lead surveillance, chemical terrorism and preparedness work, and emergency food response work with the Arkansas Public Health Lab at the State Department of Health.  He is currently the Inorganic Chemistry Unit manager.  Tim continues to live in his hometown, Congo, in Saline county.
Several alumni have worked in the Arkansas Public Health Lab over the years including 2 inorganic managers (Gerhard Laule 1976 and Timothy Troup 1984) and  1 radiochemistry manager (George Dilbeck 1970).   Other chemists at APHL over the years include Randall Tucker 1980, Louis Poposky 1989, Terry Lipsmeyer 1990, Phillip Shewmaker 1996, Lori Stacks 1998,  Vi Huyen (Le) Do 2007, and Lindsay Pack 2007
Bill Williams
Bill attended medical school at the University of Mississippi from 1985-'89. Following graduation, He did an Ob-Gyn residency at the University of Oklahoma-Tulsa from 1989-'93. He moved to Searcy in July 1993 and continues his practice there.
Bill married Ruth Taylor, a 1985 graduate from the UCA Dept. of Physical Therapy. Bill and Ruth have five children: Benjamin, Meredith, Stephanie, Emma, and Daniel.
1985
Tom Anderson
Tom completed a Juris Doctorate with honors at the University of Arkansas at Little Rock's William H. Bowen School of Law in 1995. He entered the Arkansas Air National Guard shortly after graduation from UCA and in October, 2008 was appointed as commander of the 188th Fighter Wing stationed in Fort Smith. The 188th recently changed from Lockheed Martin F-16 fighters to Fairchild-Republic A-10 Thunderbolt II ground attack and close air support aircraft. The 188th is scheduled to be deployed to Afghanistan in 2010.
Hoang Bui
Hoang attended medical school at UAMS.
Laura Donaldson
Laura taught in the Mayflower and Conway public schools. She and her family currently live in Alaska.
Kelli Rutledge
Kelli accepted a position in sales with Waters Associates.
Gary Sherwood
Gary and his brother, Edwin currently operate the emergency medicine for White County Hospital in Searcy.
Steve Wampler
Steve attended medical school at UAMS.
1986
Troy Harpole
Brooks Lawrence
Brooks received his M.D. degree from UAMS in 1990 and did a residency in family practice at the US Air Force Regional Hospital at Eglin AFB in Florida. After serving in the US Air Force from 1990 to 96 he returned to Conway where he currently has a private practice as a family physician.
He is married to his high school sweetheart, Pam Berry, and they have four children: Benjamin, Caleb, Anna, and Elizabeth.
Joe Massey
Joe is married to Karen Buddenberg (B.S. '86). He received M.S.and Ph.D. degrees from the University of Arkansas in agronomy, specializing in the environmental chemistry of pesticides. From 1995 to 2000, He worked as a research chemist at DuPont Crop Protection in Wilmington, DE. and is currently an associate professor at Mississippi State University (20% teaching, 80% research). He teaches graduate-level courses in Herbicide Physiology & Biochemistry and the Environmental Fate of Herbicides and serve as the program coordinator for MSU's Environmental Science program, which involves teaching Introduction to Environmental Science to undergraduates. His research investigates the environmental fates of pesticides, emphasizing water-quality issues. Karen works as a CPA at a local hospital.
Mike Miller
Jerry Palmer
Jerry received an M.S. in analytical chemistry from the University of Alabama. After graduation, she spent a few years at Eli Lilly & Company in Lafayette, Indiana and then returned to Arkansas to work for Eastman Kodak in Batesville (the site is now FutureFuel Chemical Company).
Maria Skinner
Lisa Sparkman
Lisa worked at the Arkansas State Crime Lab in a variety of capacities including trace analysis.
1987
Marc Anderson
Marc graduated from pharmacy school in 1990. He served in the Arkansas Air National Guard from 1990-98 where he was an F-16 fighter pilor from 1993-98. Marc currently lives in Conway where he is a pharmacist for Kroger.
Marc and his wife, Jill, have two children, Mallory and Madeline.
Gary Fuller
After finishing at UCA, Gary completed a master degree at UA/GIT.  While in graduate school,he  worked for American Interplex part time for a couple of years. running their special testing.  He worked for a few years at UAMS doing NMR/MRI research and then went to work managing the information systems for the UAMS Pathology Dept.   In 1999, he moved to Florida to install a system for Y2K at Memorial Healthcare (www.mhs.net), and as a bonus to the project, got married.
About 3 years ago he started brewing beer,  got into the whole brewing competition circuit, and now holds certification as a Beer Judge.
Steve McKim
Steve completed his Ph.D. degree in chemistry at the University of Kansas and currently is on the faculty at Central State University in Oklahoma.
Alao Serifat
1988
Mona Churchwell
Mona went to work for NCTR in Pine Bluff.
Terri Claiborne
Cindy Gierach
Cindy attended medical school at UAMS.
Donna Short
Donna has a position in pharmaceutical sales in Memphis.
Mike Stage
Mike worked for the Arkansas State Plant Board for 3 years after graduating from UCA. He went to the State Crime lab for 5 years, then came back to the plant board where he is currently employed.
1989
Anders Amelin
Anders returned to Sweden.
Shelly Catlett Bradley
Shelly worked at UCA as manager of the chemistry storeroom for several years. She is currently director of laboratories at Hendrix. Shelly was featured in Chemical and Engineering News (June 28, 2010, pp. 14-20) in an article that highlights CPT's emphasis on safety in its new (2008) guidelines.  The article includes a picture and interview of Shelly as well as a summary of how Hendrix College has incorporated safety into their chemistry curriculum.  Read the article here!
Shelly gave a talk at the spring, 2010 ACS meeting in a division of Chemical Health and Safety (CHAS) symposium about what she is doing at Hendrix to comply with the new safety guidelines. As a result she was invited to submit a paper for a special issue of the CHAS journal highlighting undergraduate safety sometime in the winter of 2010.
Brian Clark
Brian completed a Ph.D. in analytical chemistry at the University of Tennessee in 1995. He was chosen the top graduating analytical student. He went to work at Alcon Laboratories (world's largest ophthalmic pharmaceutical company). Where he was promoted to the level of Assistant Director of Analytical Development. In 2006 became the Director of Analytical Sciences with United Therapeutics (Biopharmaceutical company), located in Research Triangle Park, NC.
Brian is married (wife's name is Summer) and they have a son, Matthew. His wife is attending Duke University in their Masters program in Nursing. Eventually she will be a pediatric nurse.
Sandra Coles
Sandra began her career in the QA lab of ConAgra Frozen Foods in Batesville. She was responsible for nutritional testing of finished food products and ingredients as well as quality control testing for the on-site chicken feed mill. She was promoted to Senior Chemist and made was responsible for coordinating the pesticide testing and wastewater analysis programs in the lab. In 2001, Sandra left ConAgra and went to work for Entergy, Incorporated as the Chemistry Supervisor at the Independence Plant in Newark, Arkansas. In May of 2005, Sandra moved to The Woodlands, Texas to work in the Environmental Services group for Entergy Fossil. In her role there, she serves as the Federal Issues Lead for Water Media and is the Water Lead for Texas Environmental Support. Her job includes working with the Water Leads from Arkansas, Mississippi and Louisiana Environmental Support offices to coordinate NPDES permitting and compliance and Toxic Release Inventory reporting for 29 fossil fueled power plants and 2 hydroelectric dams.
Brad Griffin
Tony Jones
Louis Poposki
Louis is employed by the Arkansas State Department of Health.
1990
Susan (Arrowood) Kadlubar
Susan was actually a biology major, but took a number of courses in Chemistry and did research with Dr. Arthur Hoyt.  She  received a PhD in Toxicology in December of 2003 at UAMS, and then accepted an Assistant Professor position at Roswell Park Cancer Institute in Buffalo, NY.  After two years she married Fred Kadlubar and returned to Arkansas.  She took an Assistant Professor position in the UAMS College of Public Health in 2005 and was promoted to Associate Professor in 2006. She is now in the Division of Medical Genetics at UAMS.  She began what is called the "Spit for the Cure" cohort for breast cancer research.  So far, over 25,000 women in Arkansas have given saliva samples for DNA extraction and questionnaire data on breast cancer risk factors.  Plans are to extend recruitment to men so that gene-environment interactions for the four major cancers affecting Arkansans: breast, lung, colorectal and prostate can be examined.  She is now widowed, but remains busy with 5 children and 12 grandchildren and her work
Lora Burge
Brenda Cook
Jeffrey Howard
Jeffrey attended medical school at UAMS.
Terry Lipsmeyer
Terry completed his Masters at the Fay W. Boozman College of Public Health at UAMS.  He lost his life during a home invasion in 2014. www.arkansasonline.com/obituaries/…/terry–lipsmeyer-20
Kathy Wilson
Cindy Willingham
Cindy attended medical school at UAMS.
1992
Russell Everett
After completing his Ph.D. degree at the University of Arkansas in 1996 Russell held postdoctoral research positions at the University of Hawaii (1996-1998) and the University of Kansas (1998-2000). He then joined Cedra, a pharmaceutical contract research organization based in Austin, TX. In 2004, he moved back home to Greenbrier and is now president of his own CRO business, BerTek, Inc.
Russell and his wife, Timsey, have three children: Kassidy, Brandy and Wesley.
Jill Jennings
Jill completed a degree in Veterinary Medicine at Oklahoma State University. She currently teaches in the Marshall Public Schools.
Brett Krepps
Brett received an M.S. in chemical engineering in 1994. Two years later he applied to medical school and received his M.D. from UAMS in 2000. He completed a residency in orthopedic medicine at the University of Kansas Medical School in 2005. He is a Fellow of the American Academy of Orthopedic Surgeons and practices orthopedic surgery in Indiana.
Brett and his wife, Joanne, have two sons, Evan and Aiden. He says, "All-in-all, it's all worked out okay for me…so far."
Susan Kuzma Kelso
After graduating in May 1992, Susan joined Eastman Kodak Co. in clinical chemistry & sales. She was a diagnostic & laboratory sales representative and sold blood chemistry analyzers to veterinarians, physicians and small hospitals. In August 1994, She married and relocated to NW Arkansas where she worked for the City of Bentonville Wastewater Treatment Plant as laboratory manager before going to Beaver Water District as a laboratory technician. She has since joined the "Wal*Mart Community". Her employer, Design Accents, is a supplier to WalMart. Her job duties have included domestic and import experience, sales & analysis, category management, and brand and product development for our wide assortment of products. She and her husband, Jerry, have two sons, ages 7 & 3 and have just recently moved Sherwood to be closer to family and friends.
Roger Smithson
Upon graduation from UCA Roger took a position with Buckman Laboratories. Buckman Laboratories is a specialty chemical company based out of Memphis, TN with a focus in the pulp and paper industry. His primary chemical focus has been microbiocides and polymers that aid in the papermaking process. His first position in Buckman was as a district sales representative. He is currently the southern sales director over a sales force of 60 people.
Roger and his wife, Michelle live in Greenbrier with their two daughters (Shali and Sofie).
1993
Justin Dodds
Jonathan Paladino
Jonathan completed a Ph.D. in physical chemistry at the University of Missouri at Rolla. He then attended medical school at UAMS.
1994
Chris Abrams
Marcus Babbs
Becky Weston Edwards
Becky received a Ph.D. from the University of Mississippi in February of 1998 and began work at Eastman Chemical Company, Arkansas site, as an analytical chemist in March 1998.  The Arkansas site was sold in 2006 and became FutureFuel Chemical Company.  After 15 years in the analytical laboratory as a chromatographer, Becky moved to the Health, Safety, and Environmental department where she currently is responsible for coordinating OSHA's Process Safety Management regulations at the site.
Becky is married to Matthew Edwards and they have two children: Wendell Adam (July, 1999) and Weston Andrew (April 2004). Becky and her husband Matt have a house on her family's farm in Izard County. Between church, community and farm activities, they stay very busy! At church, she plays the piano and leads the choir, and Matt teaches Sunday School and serves as a deacon. Matt runs the Mt. Pleasant summer baseball/softball program in addition to coaching two baseball teams. Wendell plays t-ball and soccer, and Weston thinks he should be able to play too. "I spend most of my time at the games keeping him off the field! We have also ventured into the cattle business so we get to 'rodeo' every now and then when it's time to work the cattle."
Cheryl Fossler
Sam Mackintosh
Larry Mathys
Steve Puyear
Crissy Rhodes (Chaparro)
Crissy completed an MS in chemistry at Duke.  After working for a while she returned to graduate school at North Carolina State University where she finished a PHD in biophysical chemistry in 2007.  Crissy and her husband, David Chaparro, have two daughters, Isabel and Sofia.  They live in Raleigh, NC where he is employed as a construction engineer and Crissy works for a pharmaceutical company.
Craig Sharp
Tiffny Stewart
Tiffny received her Doctorate in Physical Therapy from U.C.A. in 2003 and began working for Conway Therapy Services. She has plans to specialize in Women's Health Physical Therapy. She and her husband, Brian, have two children, Sydney Alena and Zachary Aaron. Brian and Tiffny live in Oxford, Mississippi where Brian works as a pharmaceutical sales rep for UCB Pharma and she currently stays at home with the children. They are assisting in the formation of Grace Bible Church of Oxford.
Teddy Townsend
Teddy is currently the Environmental, Health and Safety Coordinator for Bryce Corporation in Searcy, Arkansas. His work involves maintaining compliance with various EPA, DOT and OSHA regulations, Radiation Safety, Food Safety and Security. He is married to Linda (Johnston) Townsend, who graduated from UCA in 1997 and teaches Elementary Music at Pangburn Public Schools.
1995
Derek Boahene

Derek graduated first in his class in medicine at Meharry in Nashville, TN. Following that he did a a 5 -year surgical residency in otolaryngology head and neck surgery followed by fellowship training in Facial plastic and reconstructive surgery which covers cosmetic surgery of the face as well as reconstruction of congenital and acquired defects in the head and neck region. Some of the surgeries he performs include repair of cleft lip and palate, distraction osteogenesis (growing new bone by distraction) minimally invasive approaches to removing tumors of the anterior base of the brain, microvascular tissue transfer (transferring tissue from one part of the body to another with suturing of hair-thin blood vessels and nerves), cosmetic surgery of the aging face etc. His family has grown to 5.his wife Ruth, a daughter and 2 twin boys. He just joined Johns Hopkins University Hospital as an assistant professor. "Besides my clinical practice, I am active in teaching medical students, residents and Fellows the art and science of facial plastic and reconstructive surgery. I am also actively involved in tissue engineering research. I recently won the top honors in facial plastic surgery in the country for attaining the highest score in our specialty board exam."  Dr. Boahene was recognized as a distinguished UCA alumnus in 2015.  His career was summarized in a 2013 CNN video.  In 2021, the Foundation for Special Surgery founded by Dr. Boahene broke ground on a new specialized surgery clinic in Accra, Ghana.  In the press released, Dr. Boahene noted, "[The new clinic will] … provide people with access to quality and affordable surgical care without having to travel miles."
Jody Buckholtz
Jody earned an MS (1999) and PhD (2007) in analytical chemistry from UAF. Jody is currently on the faculty at Northeast Oklahoma in Talequah, Oklahoma.
Darrin Gainer
Darrin taught AP chemistry and AP physics among other classes for 26 y at Greenbriar High School. He completed some graduate work in chemistry at UALR.  In 2016, Darrin was recognized as the GHS Teacher of the Year.  In 2021 Darrin moved to teach chemistry and AP chemistry at Pottsville High School.
Blane Graves
Trey Heath
Trey went to graduate school at the University of Illinois where he graduated with an M.S. Degree in chemistry. He is currently working in the St. Louis area.
Holly Jennings
Larry Mathys
Tom Noor
Cheryl Redden
Jim Sanders
Brian Taylor
Brian completed a PhD from the University of Tennessee in computational/physical chemistry in 2000. His doctoral research focused on theoretical investigations of rotationally inelastic He + LiH collisions; these collisions may have played an important role in the colling processes that allowed primordial molecular clouds in the early universe to condense and form stars. While at Tennessee Brian received the Chemistry Department's Outstanding Teaching Award in 1998, a Departmental Research Merit award in 1999, and the Eugene John Barber Fellowship in Chemistry in 1999. In 1999 he was also selected as the Outstanding Teaching Assistant by the Student Affiliate Chapter. While completing his dissertation, he gained teaching experience at Maryville College.
He became a tenured Associate Professor of Chemistry at The University of Texas at Tyler teaching General Chemistry and Physical Chemistry and maintaining a research group involving undergraduate students. He also served as faculty advisor for the UT-Tyler Student Affiliates Chapter, which has received several national citations for excellence. In 2005, Brian received the University of Texas Chancellor's Council Teaching Award, the highest recognition for outstanding undergraduate teaching available to faculty serving in the UT system.
Brian and his wife, who he met at UCA, have two boys. Brian was found dead in his home on November 3, 2008.
1996
Shandy Campbell
Bobby Brock
Chris Dietrich
Chris graduated from Southern College of Optometry in May of 2001. After briefly practicing in Conway, he purchased a private practice in Mtn.View, AR and has been in solo private practice since. His office is on the courthouse square in Mtn. View.  Chris and his wife, Kalah, have two children, Eli Gibson and Mabry Grace.
Cindy Hopp
Alex Lovelace-Chandler
Alex completed an MS in Chemistry at the University of Missouri – Columbia and is pursuing a doctorate in education there.
Patrick Rainey
Patrick completed his Ph.D. in chemistry at Texas A & M. He is currently employed with a laboratory in North Carolina.
Philip Rice
Philip began working as a chemist by Georgia Pacific Resins in Crossett, AR.  He has since moved to work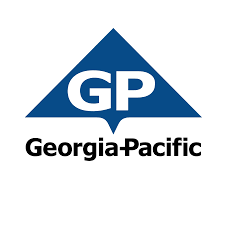 in Atlanta at GP's corporate headquarters.
Phillip Shewmaker
Phillip went to work for the State Department of Health and worked in blood alcohol before settling in radiochemistry.  Phillip died at home in 2016.
Kevin Williams
Kevin completed a degree in chemical engineering at the University of Arkansas and then worked for Tokusen in Conway.
Neal Yowell
Neal received an MS in Environmental Science from the University of Colorado. He has been employed as an environmental chemist for Colorado Springs Utilities since 1997. He works in the inorganic section and has completed method development for low level mercury detection using cold-vapor atomic fluorescence. He has two beautiful daughters, Katarina and Isabella.
1997
Bobby Brock
Rusty Cutts
Rusty received an M.A. in inorganic/polymer chemistry in 2000 from the University of Virginia. He began work with Ana-Lab Corp, an environmental testing company, in Kilgore, TX
In 2006, Rusty moved to Siemens Corporation in Bartlesville OK. Siemens manufactures process gas chromatographs in Bartlesville and he currently works in the methods development group determining what types of columns or applications will meet customer needs. In 2018 he began work as a Chemical Technologist for ABB Upstream Oil and Gas Solutions, also in Bartlesville. Rusty met his wife, Heather, (UCA Biology) in an organic chemistry lab while at UCA. They have two sons, Charlie and Calvin
Sheri Dobbs
Sheri went to medical school at UAMS. She is currently working as a physician in Alabama and is expecting her first child.
Ann Gains
Leah Horton
Leah completed an M.S. degree at Emory University.  She served as the founding resident master of the STEM Residential College at UCA. She is currently teaching biology and serving as Assistant to the Chair in the Biology Department at UCA.
Chris Larson
Chris worked with Young Life after graduation and then went to medical school at UAMS.
Jason Skinner
Jason has completed his medical training at UAMS and is now employed as an ER physician at Conway Regional Hospital.
1998
Theodore Couch
Donnie Golden
Donnie enrolled in culinary school in Charlotte, North Carolina. He worked for several years as a chemistry staff member a California State University, Fresno.
Missy Garrett (Snodgrass)
Missy completed her Ph.D. in inorganic chemistry under Marcetta Darensbourg at Texas A&M. She spent two years working with Prof. Bernadette Donovan-Merkert at UNC Charlotte, on an NSF-funded teaching/postdoctoral appointment. In Fall 2006, she began a position as tenure-track assistant professor in the Department of Chemistry at California State University, Fresno and is currently a tenured associate professor at CSU Fresno.
Ronnie Hefley
Ronnie completed an MS in Chemistry at Youngstown State University.
Michael Julian
After receiving his Ph.D. from Texas A&M Michael held one year teaching positions first at University of Arkansas-Fort Smith and then at California State University, Stanislaus. He is currently (2008) in a two year position at Rhodes College in Memphis where he will be teaching organic and directing undergraduate research. Michael and his wife are expecting their second child in January of 2009.
Eddie Spicer
Lori Stacks
After working for a time at the Arkansas State Crime Lab, Lori entered Pharmacy School.
Suat-Nee Tan
Suat-Nee returned to China where she was employed as a chemist. She returned to school there and completed an MBA degree.
Greg Taylor
1999
Brittnaie Bell
Brittnaie is currently a graduate student in chemistry at the University of South Carolina. She previously taught high school chemistry in Dallas.
Beverly Boyer
Amy Lasater
Tony Luistro
Tony went to medical school at UAMS.
Aaron Kuperman
Aaron received his M.D. from UAMS and then completed a residency in internal medicine. He is currently practicing in Pine Bluff.
William Parsons
I've been working at the Arkansas Regional Laboratory (on the NCTR campus) for seven years now. I currently work in food sanitation and decomposition, performing fluorometric analysis for histamine. My wife and I are currently living in North Little Rock.
2000
Charity Billingsley
Charity is in graduate school in chemistry at the University of South Carolina. The last word was that she was defending her thesis on November 15, 2005 and expects to graduate on December 12, 2005.
Michael Johnson
Michael is teaching high school chemistry in the Little Rock area.
Scott Miller
Scott is working on a Ph.D. in biochemistry at the University of Texas – Austin.
Andrea Phelps Hamilton
After graduating from UCA Andrea completed a Ph.D. at Texas A&M in August, 2005.  She worked under the direction of Dr. Donald J. Darensbourg and studied the copolymerization of epoxides and CO2 to produce polycarbonates and the copolymerization of aziridines and CO to produce poly-b-peptides. The work involved organometallic synthesis of metal-based catalysts and kinetic and mechanistic studies utilizing in situ ReactIR.
Upon completion of her Ph.D. she accepted up a job with BASF in their PDP program. The PDP program involves working at two different plant sites for nine months apiece, and after this time getting a permanent position. She ultimately was located with BASF in Charlotte, NC.
Andrea married Patrick Hamilton, who she met in the chemistry department at Texas A&M. They were married on October 15th, 2005 in Conway, AR at St. Joseph's Catholic Church.  Upon completion of his Ph.D. Patrick also obtained a position with BASF.  In September 2010, Andrea resigned her position with BASF to be a full-time mother to her young son, Owen.  She hopes one day to teach at the high school or college level.
Pamela Seamans
Taimur Shaikh
After Taimur graduated from UCA, he got married to Marcy Major, spent a year at the Center for Toxicology and Environmental Health, and continued working with YoungLife. He was employed at CTEH as an analytical chemist but also worked on GIS projects and emergency response. He then moved to Lexington, KY in July of 2001 to work on a Ph.D. in main group chemistry with Dr. David Atwood at the University of Kentucky. His primary focus has been on the synthesis of arsenic dithiolate systems with a purview towards biological mimics and future drug use. Last word was that he hoped to defend in August or September of 2006. He and his wife have a son and he is still involved with YoungLife.
2001
Micah Abrams
Micah received his Ph.D. from the Georgia Institute of Technology and did postdoctoral work with Dr. T. Daniel Crawford at Virginia Tech. He joined the UCA chemistry faculty as a theoretical chemist beginning in the fall, 2006 and served at UCA for two years. He then left UCA for a position in the private sector in the Washington, DC area in 2008. In collaboration with Dr. Will Slaton (UCA Dept. of Physics and Astronomy) Micah established several initiatives supporting undergraduate research at UCA.  One of these, the Advancement of Undergraduate Research in the Sciences (AURS) program, recognizes outstanding student research theses and financially supports summer research experiences for UCA students with faculty.  A video summary of Micah's Fall 2014 visit to UCA is a linked here.
Nick Alsbrook
Michael Arvin
Michael attended the University of Arizona graduate school in chemistry.
Ryan Dossey
Ryan completed a Ph.D. in inorganic chemistry at the University of Arkansas and currently serves as Vice President of Operations for Heritage Environmental Services  in Haskell, Arkansas.
Kim Flora
Jody May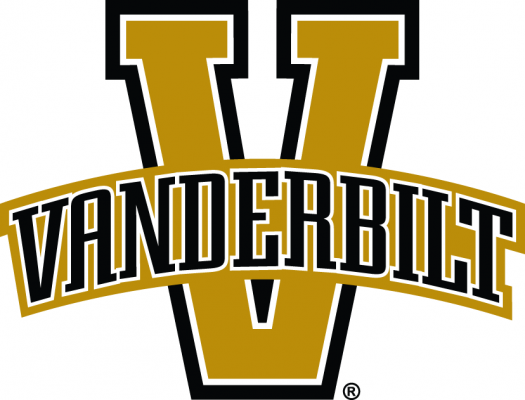 Jody is an Arkansas native, growing up in the Marche Community in North Little Rock. After graduating from UCA with his chemistry BS (December 2000), Jody took a brief internship at Tokusen USA in Conway, AR (Spring 2001) then enrolled at Texas A&M joining the analytical chemistry research group of Prof. David Russell. Jody's dissertation work involved designing and constructing several analytical instruments based on the ion mobility and mass spectrometry techniques. Jody completed his Ph.D. at Texas A&M in the summer of 2009 and accepted a postdoctoral position at Vanderbilt working with Prof. John McLean who presented a seminar at UCA in the spring of 2009. In 2011, Jody was appointed to the Research Faculty in the Vanderbilt Department of Chemistry where he continues to design and construct new instrumentation and mentor the next generation of analytical scientists in the McLean Laboratory. Jody presented a seminar at UCA in the fall of 2013.
Jody met his wife, Stacy Sherrod, while at Texas A&M. Stacy is a researcher in the Department of Physics and Astronomy at Vanderbilt where she works on microfluidics and artificial organ constructs. They were married in 2009 and currently live in Nashville.
Brendan McAuleyBrendan is completing his Ph.D. in chemistry at the University of Missouri – Rolla. Nashville, TN with their daughter, Natalie.
Robert Pemberton
Michelle Settle
Michelle has completed the coursework for a Ph.D. in pharmacology at UT-Memphis. She will be doing an internship in Knoxville.
McLane Simpson
McLane received his M.D. degree from UAMS in 2005. He is currently a Family Practice Resident in Texarkana. Upon completion of his residency, he will begin a practice in Arkadelphia. McLane and his wife, Laura, have two children: Gavin and Laney.
Lisa Sullinger
Brandi Thompson
2002
Raymond Dinnan
Since working at the Arkansas State Department of Health, R-2 is now with the Texas Department of State Health Services. He is also currently enrolled in a masters program in Criminology and Criminal Justice at Florida State University. He is accomplishing all of this in spite of suffering from keratoconus, which has dramatically affected his vision to the point that he was recently declared legally blind.
Amy Dixon
Gary Dobbs
Gary is a graduate student at Georgia Tech University. Gary recently gave a seminar at UCA. His work at Georgia Tech has been supported by a natural gas hydrates consortium. He has designed and build an apparatus to use IR spectroscopy to study these natural gas hydrates on the floor of the Gulf of Mexico.
Vincent Dunlap
Vincent has completed his Ph.D at the University of Rochester.  He spent many years as a tenured, award winning associate at Henderson State University teaching  organic chemistry and biochemistry, the subject of his research interests.  He is currently an associate professor of chemistry at McKendree University (due east of St. Louis).
Michelle McGowan
Jeremy Moix
Jeremy received his Ph.D. from Georgia Tech in 2007.  He did post-doctoral research at postdoc at the Weizmann Institute of Science in Israel until 2010 and has been on a post-doctoral appointment at MIT since that time.
David Nutt
David graduated with a Master's Degree in College Student Personnel Administration from Central Missouri State University in Warrensburg, MO and has been employed for the past two years by Arizona State University.
Gary Myrick
Krista Reynolds
James Rucker
James is enrolled in the Ph.D. program in chemistry at Louisiana State University.
Shane Sparks
Shane is enrolled in medical school at UAMS.
David St. John
In 2005, David joined Labcorp in their Occupational Testing Section, performing testing of drugs of abuse for the DOT and other contracts. He works in the confirmation lab as a GC/MS Analyst. However, my main duty is maintaining 18 instruments with ages ranging from the early 80s to this year's new model. Their sample volume has more than doubled in the last year and David has been asked to assist in designing the confirmation lab at their new site in Southaven, MS.
Jason Thessing
Jason expects to complete his Ph.D. in Physical Chemistry from the University of Arkansas, Fayetteville in the spring of 2007.
"I am currently working for a materials chemist that specializes in semiconductor nanocrystal synthesis. My current research efforts are mostly focused on crystallization theory. I am working on improving the Gibbs-Thompson equation that describes Ostwald Ripening. My research has led to the development of a variation of the Gibbs-Thompson equation that takes into account crystal concentration and explains nearest neighbor effects (diffusion sphere). The major selling point of my research is that we are able to probe the formation and dissolution of crystals in the ultra small size range (i.e. 1-5 nm)."
Jason plans to obtain a position in industry upon graduation. He hopes to work in the area of nanotechnology.
Nathan Twaddle
Nathan is a bioanalytical chemist with the U.S. Food and Drug Administration's National Center for Toxicological Research located in Jefferson, AR. He received a full-time position with the NCTR in March 2002 (after an internship with them beginning February 2000). His primary duties are to perform method development, sample preparation, and sample analysis using liquid chromatography/mass spectrometry. His laboratory works primarily small molecules and pharmaceutical drugs and other genetic and developmental toxicants.
2003
Lindsay Lewis
Carson (Alex) McDonald
After working for his family in the rental property business in Dallas for 3 years, Alex moved back to Central Arkansas in June 2006.
He took a job at the L'Oreal plant in North Little Rock
as an Analytical Chemist. In December 2006 he moved to the Lipsticks & Nail Enamel Division and took the position of Quality Assurance Technologist. In this role, he handles final release of finished goods, oversees all component testing, and acts as the liaison between the FDA and the production division.
Candice Means
Candice is enrolled in pharmacy school at UAMS.
2004
Devin Brannon
Daniel Edwards
Stacey Lelievre
Stacey works at the Arkansas State Crime Lab in Little Rock.
Warren Lieblong
Pamela Lockyer
Pamela is employed in a laboratory at UAMS.
Julie Maris
Jeanette Morin
Jeanette and her four children moved to northern Virginia. She is currently teaching junior high science at St. Ambrose Catholic School there. She plans to take the MCAT in August 2006 with plans to attend medical school beginning Fall, 2007.
Kristin Parkhill Dooley
Kristin received a Ph.D. in physical chemistry at Texas A&M University in 2009.  After a year's post-doc at Arkansas State University she joined the UCA chemistry faculty as a temporary instructor in the fall of 2010.  In Fall, 2012 Kristin accepted a permanent, tenure-track position in the UCA Chemistry Department where she will teach physical chemistry and freshman chemistry courses.  Her research is in the area of laser spectroscopy.  As of July 2023, she is serving as chair of the department.
She is married to Todd Dooley and they have three children.
Charity Washam
After graduating from UCA, Charity spent one year working at UAMS in the Endocrinology department as a Research Technician. Then she attended the University of South Carolina, where she graduated with a Ph.D. in Biochemistry in December of 2005. Her work at USC was done under Dr. James Sodetz. The laboratory focused on the structure and function of the terminal complement components. They used cloning, protein expression and purification, and functional assays as well as protein crystallography to determine the nature of the interactions of these proteins. Charity did her Postdoctoral Fellowship at the University of Tennessee Health Science Center (UTHSC) under Dr. Malak Kotb. Dr. Kotb's laboratory is focused on studying the genetics of susceptibility to diseases. Her primary project was to determine the genetic factors that are involved in host resistance to two different pathogens, *Francisella tularensis Live Vaccine Strain* and Cowpox virus. She is currently working at UTHSC for Dr. Maria Gomes-Solecki, who developed an oral vaccine for Lyme's Disease while in New York. Charity will be following the same model to develop a vaccine for Avian Flu. She is married and lives in Memphis, TN.
Misty Williams
Upon graduation Misty enrolled in medical school at UAMS.
2005
Josh Brown
Josh graduated with his Ph.D. in Medicinal Chemistry from the University of Tennessee Health Science Center in Memphis in May 2010. Upon graduating, he and his family moved to Searcy, AR where he served as an Assistant Professor of Pharmaceutical Sciences in the College of Pharmacy at Harding University. In August 2016, Josh received a promotion to Associate Professor. Josh is married and has three daughters.
Erin Beth (Davis) Hays
Erin earned her Pharm. D. degree from UAMS, is currently a Board Certified Pharmacotherapy Specialist and Clinical Coordinator at the White River Medical Center on Batesville, AR.
Melissa Choate
Since March of 2006, Melissa has worked as an Analytical Chemist at the L'Oreal (Maybelline) manufacturing plant in North Little Rock. Her lab uses HPLC, UV-VIS, and AA (Atomic Absorption) to test liquid, powder, and solid make-up for the amount of preservatives and OTC products. She currently serves as the Industrial Quality Manager at L'Oreal.
Blake Richardson
Blake attended pharmacy school at UAMS.
Amber Rochelle
Amber Rochelle, now Amber Spivey, graduated from UAMS in 2011 with a degree in pharmacy. She works for Wal Mart in New Boston, Texas. She is married and raising a family as well.
Ryan Thurman
Earned his Ph.D. at Arkansas, Currently a Post Doc at UNC Chapel Hill
Regan West
Regan is employed at the Arkansas State Crime Lab where she says "I work in the drug section at the crime lab. We analyze evidence for controlled substances. The main ones are marijuana, cocaine, and methamphetamine, plus several kinds of abused prescription drugs. About 60% of our time is spent doing paperwork, sampling the evidence, and taking notes. To do the analysis, we run the samples on GC-MS and use TLC as a confirmatory test. We use IR mainly to tell cocaine HCl from its base form, because the legal charge is different for the different forms. Most of the time it's fairly routine, but every once in a while we get weird stuff."  Regan moved into the public school classroom as a science teacher after a couple of years and is scheduled to be married in the spring of 2013.
Cullen Matthews
Cullen graduated with honors in chemistry in December 2005. His thesis was based on three years of research that he did with Dr. Bill Taylor produced three publications in the Journal of Physical Chemistry.  He commissioned into the US Navy through Officer Candidate School after graduating from UCA.  After completion of Nuclear Power School, Submarine Officer Basic Course, then Nuclear Prototype training,  he joined the crew on board the submarine USS Michigan out of Bremerton, Washington. The first half of his tour was spent supervising the operations of the nuclear reactor and engine room. During the second half  he supervised the day-to-day operations of the entire submarine and crew to include conning (driving) the billion dollar, 17,000 ton ship. After becoming Navy Nuclear Engineer qualified he spent two years teaching and advising NROTC at Virginia Tech while working on his Masters in Mechanical Engineering.  He joined a research group that studies Automotive Engineering and Vehicle Dynamics with the goal of improving vehicle system performance by studying the interactions between the vehicle and the terrain. His research has been accepted for publication in the Journal of the Society of Automotive Engineers.  He expects to finish his degree by May, 2013.  In January, 2013 he began a job as a Technical Manager at Reliant Technologies in east Texas, close to his home in Texarkana. Relian designs, fabricates, installs and operates non-destructive testing equipment for other manufacturing companies.    He married his high school sweetheart, Casey, in September 2008 and their son Sawyer was born in 2011.
2006
Brandon Ayers
Brandon is enrolled in the PhD program in chemistry at the University of Arkansas.
Andres Chang
Andres is enrolled in the MD/PhD program at the University of Kentucky. He has joined the research lab of Dr. Becky Duch where he is studying mechanisms of viral entry of the human metapneumovirus, which causes respiratory diseases. His first paper will appear in the February 2009 issue of the Journal of Virology and he has received a travel award to present his work at the Experimental Biology/ASBMB meeting in April 2009.  Andre was awarded an American Heart Association Predoctoral Fellowship to support his studies for the 2010-11 and 2011-12 academic years.
Garren Holman
Earned his Ph.D. at U. of Texas, Austin, and is currently employed at Entergy.  He is currently working at Arkansas Nuclear 1 in Russeville, AR.    May 2017
Elizabeth Blake (Robinson) Swearingen
Currently an orthodontist at Kingwood Orthodontics in Houston, Texas.
Jeff Shearer
Jeff received his Ph.D. in Analytical Chemistry from Colorado State University in 2013. His graduate research under Ellen R. Fisher focused on the plasma functionalization of biomimetic surfaces in an effort to enhance biocompatibility. This foundation in plasma-surface chemistry led him to Albany, NY, where he is currently employed by IBM's Research Division as a process and integration engineer for next-generation semiconductor devices.
Clint Smith
After graduating from UCA, Clint joined the laboratory of Dr. Rebecca Dutch at the University of Kentucky in the Department of Molecular and Cellular Biochemistry. His PhD research focused on understanding how enveloped viruses (e.g. HIV, influenza) use a single protein, generally called a fusion protein, to enter cells. He obtained his PhD in 2011 and subsequently moved to the laboratory of Dr. Mark Denison at Vanderbilt University in the Division of Pediatric Infectious Disease. Clint's postdoctoral research focused on SARS-CoV and MERS-CoV, two coronaviruses (CoV) infecting humans, as well as a murine coronavirus, mouse hepatitis virus (MHV). He worked to understand the molecular machinery responsible for replicating the large coronavirus RNA genome. Clint is currently an Assistant Professor of Biology at Sewanee: The University of the South, where he is teaching and continuing his research on MHV. Clint lives in Sewanee, TN with his wife.
Ryon Willingham
Ben Willis
Ben attended pharmacy school at UAMS.
2007
Tamara Binyon
Tamara is working in a local pharmacy and is in the process of applying to medical school.
Ashley Brown
Jacquelyn DuPriest
Ashley (Evans) Wright
Got her Ph.D. in physical chemistry at Ole Miss in 2012. She is currently employed as a quality assurance analyst at Change Healthcare in Nashville, TN. Married with children.
Nick Gleason
Got his Ph.D. at U of Arkansas, currently employed as a high school chemistry teacher Shiloh Christian School in Springdale, AR. Married with children.
Bethany Glover
Bethany entered pharmacy school at UAMS.  She was employed for a time by the UCA Department of Chemistry as Laboratory Coordinator.
Austin Jones
Nicole Jones
Nicole entered the nuclear medicine program at Baptist Health.
Vi-Huyen Le
Sang Lee
Emily Malcolm
Upon graduation from UCA, Emily was accepted into a graduate program at Georgia Tech. She received an M.S. in Chemistry in May of 2010.  She served as a visiting assistant professor in the UCA Department of Chemistry during the 2011-2012 academic year, and entered a PhD program in biochemistry at the University of Iowa in 2012. Emily is now a PhD candidate in the lab of Dr. Brandon Davies and is currently completing her thesis in the field of lipid metabolism, elucidating mechanisms of GPIHBP1-independent triglyceride clearance. She has received several awards at her current institution, including an NIH training grant which provided support, allowing her to obtain a certificate in Bioinformatics. Emily expects to defend her thesis in 2017.
Akhil Mehta
Kimberly Morrison
Tori O'Bannon Dunlap
Tori enrolled in a graduate program in biochemistry at the University of Kentucky and joined the UCA Department of Chemistry as an Assistant Professor of Chemistry in 2013.  She is currently a tenured Associate Professor at UCA.
Lindsay Pack
After graduation from UCA with her BS in Chemistry in Spring 2007, Lindsay spent the summer interning at Baxter Healthcare before attending UAMS in the fall.  As an environmental health fellow for the Association of Public Health Laboratories, she completed her thesis, "Developing Greener Technology for Cotinine Biomonitoring Programs," while working at the Arkansas Public Health Laboratory.  In 2009, she received an MS in Interdisciplinary Biomedical Sciences and accepted a chemist position with the Arkansas Department of Health.  While there, she worked in their Chemical Terrorism and Food Emergency Response Network labs utilizing a variety of methodologies involving SPE, ICP-MS, GC-MS, and LC-MS/MS.  In 2011, Lindsay accepted a position with the National Center for Toxicological Research to be their in-house ICP-MS expert for the newly emerging Nanotechnology Core Facility and in 2013 accepted a permanent chemist position with the FDA's Arkansas Regional Laboratory. Currently she works under the Food Chemistry Branch in the Filth and Decomposition Lab where she is involved in analyzing domestic and imported food products for 'filth' and color or additional additives as well as go on facility inspections.  She  resides in Sherwood, AR.
Adam Phelan
Adam earned a PhD from Louisiana State University in Baton Rouge.  Currently he is an associate research scientist in the Department of Chemistry at The Johns Hopkins University in Baltimore.  In addition to serving as the associate director the PARADIM-Bulk Crystal Growth Facility (http://paradim.org/), he is also a Fellow in the Hopkins Extreme Materials Institute.
Lindsay Read
Jacob Smith
Tara Sterrenberg
Kim Reynolds
Kim was a math major and was one physics class short of a degree in chemistry. While an undergraduate at UCA, she did research with Drs. Isom and Abrams. Kim went to graduate school at UAMS and earned a Ph.D. in Biochemistry and Molecular Biology in 2013. Kim then moved to the UCA Department of Chemistry as a visiting assistant professor.
Mikaela Stewart
At UCA, Mikaela majored in biology with a minor in chemistry and did biochemistry research for Dr. Lori Isom in the Department of Chemistry.  From there she moved on to graduate school in the Department of Biochemistry and Biophysics at Texas A&M in College Station, TX.  She is now starting her fourth year in the doctoral program working for Dr. Tatyana Igumenova.  Her dissertation work is focused on understanding the regulation of protein kinase C signaling, the malfunction of which has implications in Alzheimer's disease and tumor progression.  To accomplish this she uses nuclear magnetic resonance (NMR) techniques to study protein motions to better understand how the different PKC families are regulated.
2008
Tim Bartley
Immediately upon graduation Tim began work with an electroplating firm in Heber Springs.
Rachel (Grandon) Lindstrom
Rachel is a graduate student in biochemistry at University of Colorado at Colorado Springs.
Tori Green Endres
Tori moved to Portland, OR with her husband where he had a career opportunity.  Since that time, she has been employed by Chrome Systems, Inc., which provides data services to the automotive industry.  She is currently a lead person in content development.  She began medical school in the fall of 2013 at Case Western Reserve University in Cleveland where she received a $20,000 scholarship to attend.
David Holland
David is studying biochemistry/biophysics at Texas A & M University.
Tiffany (Linz) Mattingly
Tiffany got a BSN degree at UCA and is now a cardiac trauma and surgical ICU nurse at UAMS.
James (Zach) Little
Zach is employed for a student mobilization group in Conway.
Josh Loewen
After graduation Josh began working in the laboratory at L'Oreal Cosmetics in Lonoke.
Amanda MacMillan
Erin Mangum
Erin earned her her Pharm. D. degree from UAMS and is currently working as a pharmacist in Fayetteville, AR.
Ariel Marshall
Ariel followed her research with Dr. Desrochers and her graduation from UCA with graduate school.  She earned her PhD in physical chemistry in 2014 from Georgia Tech University, studying the quantum efficiency of light absorbing polymers. Along the way to earning her graduate degree, she received the Georgia Tech Department of Chemistry and Biochemistry Graduate Assistance in Areas of National Need (GAANN) Fellowship for two years and a graduate certificate from the School of Public Policy. In 2014-2015 she was an Arthur H. Guenther Congressional Fellow. She spent that year as a congressional fellow working on the staff of U.S. Rep. Mark Udall (CO).  She then moved to the staff of U.S. Senator Jeanne Shaheen (NH), where Ariel currently is working as a science policy adviser to Sen. Shaheen specializing in energy issues.  Ariel's work in this area was honored in March 2018 when she was named an Unsung Hero by the Alliance to Save Energy.  In March 2023, Ariel was honored on the floor of the US Senate by Sen. Shaheen.  See her featured in the 2019 UCA Magazine.
Michelle McClain
Adam Morrow
Adam graduated with a PhD in Basic Medical Sciences with a focus in Cancer Biology from University of South Alabama Mitchell Cancer Institute in 2012. He was then a postdoctoral fellow for 4 years in the USA Center for Lung Biology where he was awarded two separate American Heart Association postdoctoral fellowships. In August 2016, he began his new role as an Assistant Professor of Biochemistry at the Alabama College of Osteopathic Medicine in Dothan, AL.
Rebekah Morrow
Rebekah earned a PhD in Basic Medical Sciences from the University of South Alabama in 2015. She and her husband, Adam (mentioned above), have three children. From 2014-2016 she worked full time as an Assistant Professor of Biology at the University of Mobile. In August 2016 she started as an Assistant Professor of Microbiology and Immunology at the Alabama College of Osteopathic Medicine (Dothan, AL).
Chris Sutton

Chris earned his PhD in computational chemistry from Georgia Tech University in 2014. After a visiting postdoctoral position at Duke University with Weitao Yang for 6 months, ​he became an Alexander von Humboldt postdoctoral fellow at the Fritz Haber Institute in Berlin Germany working in the field of computational materials science.  Chris will spend the 2020-21 academic year in another postdoctoral research fellowship at Oxford (UK) before beginning a tenure-track professor position at the University of South Carolina in 2021-22.
Leah (Thompson) Lohner
Leah earned her Master's degree in chemistry at university of Nebraska – Lincoln, and is currently a high school science teacher in Omaha, NE.
Thi Trinh
Thi entered graduate study in chemistry at Ohio State University.
2009
Steve Baker
Seth Byers
Seth was employed for the summer following graduation as an analytical lab intern with FutureFuel Chemical Co. in his hometown, Batesville, AR. He performed a lot of GC and titration experiments to determine the quality of product development samples focusing on new methods for biodiesel refinement.  He is currently pursuing a chemistry doctorate at Vanderbilt with an emphasis on physical/ analytical chemistry.
He then joined Dr. McLean's lab for Mass Spectrometry study where he worked with another UCA alum, Jody May, on instrument development and simulation projects. He says, "Classes went very well for me, as the education I received from all of you at UCA was, truly, above and beyond excellent.  I was able to integrate the knowledge learned in my undergraduate career seamlessly with new material presented in my studies here at Vanderbilt.  Not lacking in knowledge allowed me to focus a large portion of my time on my research rotations, and for that I am very grateful to all of you that worked so hard to prepare me for a future in chemistry."
Seth completed an M.S. degree in chemistry in Dec. 2012 and moved to Clarksville, TN with his wife who had obtained a job there.  As of Sept, 2013 he was looking for employment in the Clarksville area.
Michelle Griffin
Katie Hoppert Ward
Katie was married shortly after graduation. She and her husband moved to Granger, IN which is close to Notre Dame where she ienrolled as a chemistry graduate student.  In the Fall of 2012 notice was received from Dr. Kenneth Henderson, Chair of the Notre Dame Chemistry Department, that Katie had passed her doctoral "in very convincing fashion".  He said, "We are extremely pleased that she decided to attend Notre Dame for her graduate studies.  Students like Katie have notably strengthened the quality of our program.  I hope you will continue to recommend your outstanding students to our graduate program."  She will receive her Ph.D. degree in chemistry in May 2014 and will begin a career with Quintile, Inc.  According to Wikipedia "Quintiles Transnational is the world's largest provider of biopharmaceutical development and commercial outsourcing services with a network of more than 33,000 employees conducting business in approximately 100 countries. Quintiles has helped develop or commercialize all of the top-50 best-selling drugs on the market."  She will work as a consultant in business strategy at White Plains, NY.
Josh Lingo
Josh is currently working at UAMS as a research technologist for Dr. Van Rhee's Immunotherapy Lab in the Myeloma Institute for Research and Therapy. Currently they are collecting, activating, and expanding natural killer cells from patients so they can began human clinical research in October. The lab is excited about the upcoming study because they have been able to reverse both tumor development and bone destruction associated with myeloma, in an immuno-compromised mouse model that has a grafted human fetal bone infected with human myeloma using this type of immunotherapy in which natural killer B-cells are activated to recognize the cancer.
Latasha Moore
Scott Musial
Charles M. Nichols
Charles has spent most of his career working with home built mass spectrometry instrumentation. At the University of Central Arkansas, where he received a bachelor's of science in chemistry, Charles investigated state-specific ion-neutral reactions using William S. Taylor's selected-ion drift cell mass spectrometer. He went on to receive his Ph.D. in physical chemistry from JILA at the University of Colorado under advisors Veronica M. Bierbaum and W. Carl Lineberger. Charles' thesis work was conducted using a Flowing Afterglow-Selected Ion Flow Tube (FA-SIFT) and a Negative Ion Photoelectron Spectrometer (NIPES). With the FA-SIFT, Charles measured kinetic rates and product distributions for ion-neutral reactions. The NIPES was used to measure the electron binding energies of anions. The complementary nature of these two experiments allow comprehensive thermochemical determination of hydrogen bond energies. To support his experimental work, Charles investigates thermochemistry, reaction dynamics, and mechanisms by performing electronic structure calculations. His thesis also focused on instrument development as he designed, constructed, and installed a working electrospray ionization source for the FA-SIFT. At Vanderbilt University, Charles investigates metabolomics problems using high-performance–liquid-chromatography ion-mobility mass spectrometry (HPLC-IMS-MS).
Laquita Robinson
She works as a chemist for Unilever in Jonesboro, AR.  Unilever makes foods and personal care products.
Lam Tran
2010
Kimberly Berry

Kim enrolled in pharmacy school at UAMS in the Fall of 2010.
Scott Cordova
Scott enrolled in an M.D./Ph.D. program at Emory University in the Fall of 2010.
Daniel Fields
Daniel plans to take a year off from school and then apply to dental school.
Jade King
Jade continued his job as a surgical technician and then studied medicine at St. George's University on the Island of Grenada.
D J Martin
DJ enrolled as a graduate student in the Department of Chemistry at Texas A & M University.
Liz Schiefer
Liz graduated from Georgia Tech in 2011 with a Master's degree in physical chemistry.  She now teaches high school math and science in Jessieville, near Hot Springs, AR.  She teaches Chemistry, Pre-AP and AP Chemistry, Physics, College Algebra and Trig, and AP Calculus.  She now especially appreciates her chemistry professors at UCA for setting outstanding examples of good teaching and mentoring.  It is event that she is good at teaching.  Her students have now twice nominated her and she twice won ACS Central Arkansas Sections High School Teacher of the year honors, most recently in April 2021.  Arkansas is lucky to have her as one of its dedicated STEM teachers.
Martin Sharum
Martin works at the Arkansas Plant Board in Little Rock.  His work involves chemical analysis of agricultural products.  For example, most recently his lab is conducting chemical assay's of the THC content of hemp, a commercially valuable crop grown throughout the United States.
Whitney Spencer
Whitney has accepted a position as a quality control chemist for Rineco Chemicals in Benton.
Sarah Stoeckel
Sarah is considering graduate school after taking a break from school.
Cory Stogsdill
Cory plans to pursue internships for a brief time and then apply for graduate study in chemistry.
2011
Brian Besel (Manion Award winner)

Immediately after graduation from UCA Brian worked as a toxicologist for  Rocky Mountain Instrumental Laboratory in Fort Collins, Colorado.  They do testing for forensics and for pharmaceutical companies.  He resigned to pursue a career in the classroom and is currently practice teaching at Fossil Ridge High school in Fort Collins, CO.  He expects to receive his Master's in Education from Colorado State University in May 2014.
Philip Cook
Upon graduation, Philip accepted a position with Southwest Energy in Conway.  In the Fall of 2011 he accepted a position in Searcy with Halliburton/Baroid as a drilling fluids engineer.
Elizabeth Dourlain
Elizabeth hopes to pursue graduate study in oceanography.
Mary Freres
 Mary worked for American Interplex Corperation (environmental monitoring) in Little Rock for about 5 years. Currently she is working for the Arkansas Department of Health.
Mickelene Hoggard (Hackman)
Michelene is pursuing her PhD in medical biochemistry from Florida Atlantic University. Recently she won the FAU "three minute thesis" competition; she will compete in the national competition in March 2017. Here is a link to the presentation, and an interview.
Judith Higgins
Judith has accepted a position in the nutritional services division at Arkansas Children's Hospital..
Andrea Kirkpatrick
Andrea plans to enter Pharmacy School at UAMS in the Fall of 2011.
Ben Magie
Ben worked for several years as a chemist for Rineco Chemical in Benton.  Currently he is the lab supervisor for Good Day Farm near Pine Bluff.
Kali McGhehey
Kali is considering pursuing chemical engineering at the University of Arkansas.
Jabin Miller
Jabin hopes to ultimately pursue a graduate degree in pharmacology at UAMS.  He currently serves as Laboratory Coordinator in the Department of Biology at UCA.
Kaleb Smithson
After graduating from UCA in May 2011, Kaleb worked in Dr. Steelman's lab converting archaeologic organic paint samples into oxidized forms in preparation for radiocarbon dating for 3 months. He then enrolled in medical school at the University of Arkansas for Medical Sciences in the fall.  After 1 year of medical school, he married his wife, Emily.  They were both in school full time together for the next 3 years. In May 2015, he graduated from medical school as a member of the Alpha Omega Alpha (AOA) medical honor society, and with Honors in Research. In July 2015, Kaleb began my training as a Resident Physician at UAMS in the Orthopaedic Surgery Residency. His wife, Emily, will be finishing her training and graduating from Occupation Therapy (OT) school in December, 2015.
Casey Thurber
Casey earned his PhD in chemistry at the University of North Texas in 2011.  He now works as an engineering manager (polymer division) at Honeywell in Kansas City. 
Derek Watts
He works as a lab technician for Unimin Corporation, a fracking-sand company in Guion, AR (on the White River). There he does water analyses, writes internal lab procedures that conform to Federal, State, and local regulations, as well as other problem-solving jobs around the plant. The plant coats sand with a phenol/formaldehyde resin. This resin coated sand allows the 'fissures' to remain open longer, and depending on the grade of sand (how coarse or fine the particles are) will also allow the 'fissures' to be opened wider. The resin coating creates a more uniform/spherical sand particle, as apposed to the typical grain of sand, and thus can withstand greater pressures and temperatures. This allows oil companies to drill deeper holes, and longer horizontal distances, to get to the shale formations, oil, and natural gas.
2012
Jon Bishop
Jon's experience from UNT is being put to good use in the Dallas metro area.  He is currently working at the Tarrant county medical examiner's office as a drug chemist. There he helps analyze all the drug cases from the DFW metroplex.  For him, this is  like being in Law and Order or CSI.  He loves his work.
Taylor Caston
Taylor is a physician assistant in Batesville, AR.
Tsung Yen Chen

Tsung Yen began an MD/PhD program at the UAMS medical school in the Fall of 2012.  He completed his medical degree in 2016, and was recognized by the Student National Medication Association for outstanding achievement.  Tsung Yen is currently a physician in internal medicine at
Carle Foundation Hospital
in Urbana, IL.
Jared Evanov
Jared is a lab technician for a company in North Little Rock.
Jessica Gambill
Jessica earned her medical degree from UAMS in 2016. Jessica earned the Buchanan Key award in her second year of medical school and served as treasurer for her graduating class of 2016.  Jessica is now in her residency in obstetrics and gynecology at Barnes-Jewish Hospital in St. Louis, MO.
Bryce Grant
Bryce is employed at Intertek in Marian, AR.  Intertek is a third-party lab that performs laboratory testing for other companies.  Bryce works in the petroleum testing division where performs such tests as water content, octane rating, flash point, ethanol content, and benzene content and performing distillations on samples such as diesel, biodiesel blends, gasoline, kerosene, and jet fuel.  He makes extensive use of the skills he gained in quantitative analysis and advanced analytical classes.
Elana Huelle
Elana works as a supervisor for Tyson Foods in Russellville, AR
Vivian Huynh
Vivian earned her PhD in chemistry at the University of North Texas in 2016.  She now is a Field Sales Representative at Restek Corporation in the Dallas-Fort Worth area.
German Perez
German completed a PhD degree in chemical engineering at the University of Arkansas, Fayetteville. He is now a process development engineer for BASF in Charlotte, NC.
Venusa Phomakay (Manion Award winner)
After graduating UCA, Venusa continued her education by attending medical school at the University of Arkansas for Medical Sciences in the fall of 2012.

During her four years in medical school, Venusa participated in many activities on campus and in the community. She served on the UAMS Christian Medical Association leadership team, participated in medical missions in Guatemala two years in a row, and frequently volunteered at a student-run free clinic for underserved members of the community.  She met her fiancé, Coy Lock, during her 2nd year of medical school while volunteering at an applicant interview day.  In May 2016, she graduated from medical school with Honors in Research and was co-awarded the Faculty Key (given to the most outstanding senior student voted by the faculty).  In July 2016, Venusa began her training as a Resident Physician in Memphis, TN.  Venusa is an allergist for Family Allergy & Asthma in Memphis, TN (and Jonesboro) offices.
Katie Primm
Katie earned MS and PhD degrees in physical chemistry from the University of Colorado Boulder. She received the NASA Earth and Space Science fellowship (NESSF)  for 2015-17. Her graduate research simulated the salt and soil mixture water uptake conditions on Mars! She feels that moving to Boulder was probably the best decision she made. The mountains close by never got old.  Following her MS and PhD from CU, Dr. Primm currently resides in San Diego, CA and works as a research scientist for the Planetary Science Institute.  Her extensive spectroscopic experience is being applied to studying atmospheric conditions on Europa and Mars.
Taylor Quattlebaum
Taylor earned his medical degree from UAMS in 2019.  Taylor is completing his residency in psychiatry at Wake Forest Baptist Medical Center.
Taylor Cole (Razer)
Taylor earned a PhD in biochemistry from Texas A&M University.  Her graduate research applied high field NMR to elucidate the structure of proteins in solution.
Currently she works as a  research scientist in Dr. Joshua Wand's lab at Texas A&M. I'm working on investigating the dynamics of membrane proteins with NMR and I manage part of the NMR facility.
Wade Simpson
Wade is a pilot for the USAF National Guard at the air base in Jacksonville, AR.
2013 
Jamie Beck
Jamie is in Kemah (​Center for Toxicology and Environmental Health, L.L.C.), just southeast of Houston, enjoying the nice gulf coast humidity. He was promoted to a Project Manager in our Toxicology Emergency Response Program back in 2014. Some of his normal duties include maintaining a 24-7 on-call emergency response team that is ready to provide a wide range of services for clients that have chemical spills or releases. Some of these services include air monitoring and sampling, environmental sampling, and occasionally serving as safety officers or observers while on-site. There have also been a few times where he has served as part of an Incident Management team, helping to develop work plans or strategies for various operations taking place during an incident. For each of his projects he works closely with Toxicologists or Certified Industrial Hygienists of varying backgrounds to develop air sampling and analysis plans, as well as site specific health and safety plans. These plans will basically provide clients and their workers with guidelines that help to establish and maintain a safe work environment while they conduct clean-up or repair operations. Jamie gets to work with quite a few regulatory agencies and contractors. This job has definitely been quite the adventure, as it has taken him all over the country. He has gotten to work in chemical manufacturing facilities, on train derailments, barge collisions, oil spills, plant explosions, and has even provided support for the avian influenza.
Li Chen Chen

Li Chen served as Laboratory Coordinator in the UCA Department of Chemistry from 2013-2014. She is a also a very talented artist, with some of her original work on display in the department office.  Li Chen worked for several years as a chemist at the Arkansas State Crime Lab in Little Rock.  Currently she is a chemist working at Arkansas Nuclear 1 in Russellville, AR.
Elisabeth (Collins) Brooks
Elisabeth is completing her Pharm. D. degree at UAMS.
Claire Desrochers
Claire completed a masters degree in chemistry from Washington University in St. Louis in 2015.  She worked for several years at LGC Standards in Charleston, SC. There she prepared custom commercial standards and tinkers with GC MS and LC MS all day.  Now she is a lab manager for a biochemistry research lab in Rochester, MN (Mayo Clinic).
Jasmine Gilbert
Jasmine is an environmental coordinator at American Electric Power in Longview, TX.
Amanda Hanson
Amanda earned a masters degree in biochemistry at the University of Arizona.  She now works for a company in Maumelle/North Little Rock.
Pyi Thein Kyaw
Pyi worked as an analytical chemistry for Tyson Food, Inc. in Waterloo, Iowa.  There was a contingency of Burmese college students around Waterloo with whom Pyi associated.   After a year with Tyson, Pyi is in an MBA program at Bentley College in Boston, MA. For summer 2015, he is doing an internship with PerkinElmer as a marketing / IT intern. He is preparing to return to Burma and assume management of his father's business.
Yen T. Le
Yen Le earned a PharmD degree from UAMS in 2019.  She is now a clinical pharmacist in Dallas, TX.
Ryan Parker (Manion Award winner)
Ryan earned an M.A. in Chemistry from the University of Texas from the Brodbelt group, focusing on biological applications of mass spectrometry. During his graduate program he wrote a lot of software for the analysis of mass spectral data for lab members. He now uses that hobby/skillset in his career. He is working as a software developer in the Dean's office for the college of natural sciences at UT Austin.
Andrew Poppe
Moving to South Texas and getting married, Andrew plans to seek a job in the oil industry.
Jeremy Rodman
Jeremy works as a water-quality control chemist at Arkansas Nuclear 1 in Russelville.
 Desiree Shaw
After completing her undergraduate research in environmental studies with Dr. Sally Entrekin (Biology) her hopes were to find a job as an environmental chemist.  Those hopes were fulfilled when she was employed by Fidelity National Environmental Solutions in Conway. This company's responsibility is to clean up the fluids produced by fracking.  She will be the in-house chemist and will test water samples from fracking sites for bacteria.
Amanda Wallace
Amanda plans to work for a while and then consider graduate school.
Dustin Ward
Ben Ward
Chelsea Washington
In July 2013 Chelsea took a job at UAMS as a special procedures technician and hopes to use this as a springboard into other more chemistry-based areas.
Jordan Wilkerson

Jordan earned a Ph.D. in physical chemistry from Harvard University in Spring 2021.  His graduate work focused on atmospheric measurements, using high flying balloons and low flying aircraft.  For a window into his interests, see this link to some of his work as part of a AAAS Mass Media Fellowship.
Jordan's interest in science communication has led him to publish in Scientific American.
Tiange Bi
Tiange completed her PhD in chemistry from the University of Buffalo in 2020.  She is a postdoctoral fellow at the Carnegie Institution for Science (Wash. DC).
Josh Goodner
Josh earned a PharmD degree from UAMS in 2019.
Mohamed Idrissa "Nathan" Moussa
I have been accepted into the Health Sciences PhD program at Sherbrooke University in Longueuil, Canada. My research will focus on improving access to specialty care in different therapeutic areas, Rheumatology, Physiatry, Internal medicine and Orthopedy.  Spring 2021
Brandon Powers
Brandon is a lab/wastewater technician at Molex in Maumelle, AR.
Madison Throneberry
She earned a law degree from the University of Arkansas in 2017 and is currently working as a lawyer at the Rose Law Firm in Little Rock.  Madison's legal work is focused on general civil litigation and intellectual property law.
2014
Ethan McMoran
Ethan earned an MD degree from UAMS in 2019.  His residency is in radiology.
Aloys Nsereko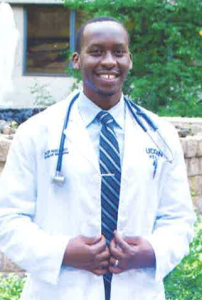 Aloys completed his medical degree from the University of Connecticut School of Medicine in 2020.  He in a surgery residency program in Springfield, Massachusetts.
Connor Nowotny
Connor plans to apply for medical school to begin in Fall semester of 2015.
Ashley (Kimbriel) Cremer
Ashley taught 7th, 8th and 9th grade science and high school chemistry in Clarendon, Arkansas for a little while. She then accepted a position for fall 2016 at her high school Alma Mater, Clarksville High School, to teach chemistry and physics. She got married in November 2014 to Zach Cremer.
Kaylyn Winter
Kaylyn completed a master degree in education from UCA in December 2016.  She is currently enjoying teaching junior high math in the Leslie/Marshall AR school district.
Elyahb Allie Kwizera
I am currently a Ph.D. student at the University of Memphis under the supervision of Dr. Xiaohua Huang. My research focuses on controlled synthesis, properties and applications of magnetic-plasmonic core-shell nanoparticles as well as development of novel nanotechnology-based technologies for detection and analysis of circulating cancer markers. February 2017
Ryan Holt
Ryan graduated with a Bachelors of Science in Nursing from the UAMS College of Nursing in the Spring of 2016. Began medical school at the UAMS College of Medicine in the Fall of 2016.
Julie Eberle (Davis)
Julie finished her PhD in biochemistry from the University of Arkansas, Fayetteville, in April 2018.  She joined the UCA chemistry department in fall 2019 to work as a visiting assistant professor.  She and her husband, Richard (UCA alum), live in Conway.
Aaron Owen (Manion Award winner)
Aaron completed his medical degree at UAMS in 2018.  He is currently completing a residency in orthopedic surgery at the Mayo Clinic in Rochester, MN.
Tyrus Nelson
Tyrus served as Laboratory Coordinator in the UCA Department of Chemistry from 2014-2015. He left UCA to work at Siemens (custom GC fabrication) in Bartlesville, OK for 2.5 y. In 2018 he took a position at a specialty polymer plant under Baker Hughes company located in Barnsdall, OK.  There he is conducting quality control analyses on different types of ethylene polymers.
Ashley Bizzell
Ashley hopes to attend pharmacy school at UAMS.
Patrick Bell
Patrick plans to spend a year taking post-baccalaureate classes and preparing to take the GRE in preparation for graduate studies.
Gwendolyn Shores
Gwen entered graduate school in computational/theoretical chemistry at the University of Minnesota in the Fall semester of 2014. She is now a Math teacher at Crossett High School.
Jacob Kordsmeier
Jacob, who majored in both Chemistry and Spanish, spent some time doing lab work for cancer clinical trials at the University of Colorado and is now working in an orthopedic research lab at UAMS. Soon, he hopes to go to graduate school for Chemistry.
Laney Mason
Laney completed a Pharm. D. degree from UAMS in 2020.
Adam Pearce
Adam entered graduate school in chemistry at the University of Minnesota in the Fall semester of 2014. He earned his PhD studying titanium redox chemistry under Ian Tonks in January 2020. He is currently working as a postdoctoral researcher in the Jim Mayer lab at Yale University, studying proton-coupled electron transfer and its relevance in the electrochemical reduction of oxygen in molecular systems.  In 2021 Adam earned an Ruth L. Kirschstein NIH postdoctoral service fellowship, supporting his work in the Mayer lab.
Ethan Lewis
Ethan hopes to pursue graduate studies in either biomedicine or pharmacy.
Mary Bishop
Mary will be teaching chemistry and other subjects at the North Little Rock School District.
Kyle Moore
Kyle plans to either attend graduate school in chemistry or teach high school chemistry.
Kyle Preston
Kyle will be working at Molex as a supervisor of the chemical e-plating process.
Meredith Tyree
Meredith is a research associate at the University of Colorado in Boulder.  She earned an MS degree in Environmental Studies from U of CO in 2017.
2015
Hannah Blakely
Hannah graduated with her medical degree from UAMS in 2020.  She is headed to Brooklyn, NY for a residency in emergency medicine.
Reece Borchers
He is working as a chemist at the Arkansas State Crime Lab in Little Rock.
Julio Castillo
Julio earned a doctoral degree in veterinarian medicine from Louisiana State University in 2019.
Shelby (Collins) Johnson
She works as an analyst at the Arkansas State Crime Lab in Little Rock.  Shelby works in the DNA and serology section of the lab.
Seth Cornish
Kristina Hallock
Kristina begins her studies at Bowen School of Law in Fall 2015.
Will Henry
Will Henry will be getting married in June of 2015 and begins UAMS Medical School in Fall 2015.
Edouard Niyonsaba
Edouard completed a PhD in analytical chemistry from Purdue University in 2019. He research mentor was Prof. Hilkka Kenttämaal (Purdue has a top analytical program in the nation). His graduate work involved characterizing elemental composition of crude oil using high resolution mass spectrometry and using model compounds to determine the fraction of crude oil that binds to different rocks. This will help develop a better method for Enhanced Oil Recovery (EOR). He was also involved in a project to identify drug metabolites using ion-molecule reactions and mass spectrometry.  Currently, Edouard works as a research investigator for Dupont in Midland, MI.
Magnus Pauly
He is currently working for Eastman Chemical Company in Longview, Texas, testing as a Process Innovation Technician. Learning the in's and out's of making mass production more efficient, variable, and safer in addition too gawking at the scale of the site.
Sergio Perez Bakovic (Manion Award winner)
Sergio completed a graduate degree in chemical engineering at the University of Arkansas, Fayetteville.  He is now a chemical engineer for Nel Hydrogen in Wallingford, CT.
Jay Pittman
From 2012 to 2015, Jay conducted research at UCA in the field of Cavity Ring-Down Spectroscopy under Dr. Kristin Dooley. He graduated with his degree in Biochemistry and a minor in honors interdisciplinary studies. Jay completed his PhD in Biochemistry and Molecular Biophysics at the University of Chicago in 2020. His dissertation is titled Amyloid-beta Aggregation Intermediates. He is currently a postdoctoral scholar in the Oto/Karczmar group at UChicago Medicine Department of Radiology. He is working on the development of diffusion-weighted MRI methods for prostate cancer screening.
Alex Sanders
Alex completed a medical degree from UAMS in 2019.  He works as an emergency room physician in Coeur D'Alene, Idaho.
Ben Scheuter
Ben served the department well as its interim Lab Coordinator (2015-17). He is currently in the PhD program in chemistry at Texas A&M University, studying gas phase reaction dynamics in Simon North's research group.
Julia Watts
Julia (Alex) completed a doctorate in applied chemistry from UAMS in 2020.
Ashli Koenig (Clifton)
Ashli now works as a quality manager at Ashland (a specialty chemicals company) in South Carolina. Ashli also worked as a process engineer for Tokusen in Conway until 2019.  This work continued her long internship with this company while she earned her B.S. degree.
Shelby Carlow (Stephens)
Shelby is working as a chemist at the Red River Army Depot in Texarkana.
Toddy Matthews
Toddy is working as a chemist in the Dallas area.
Isaac Adams
2016
Jordan Blackstone
Jordan is an Analytical Chemist/Shipping Bench Analyst at Porocel Industries LLC, a manufacturer of desiccants, specialty catalysts, and alumina products. He performs analytical testing on business development samples, calibrates and maintains a variety of instrumentation, assists in method development, provides analytical support for quality investigations, and maintains the spent sample evaluation program. He will be pursuing a Masters in chemistry part time next year at UALR and intends, God and grades willing, to pursue a PhD sometime down the road.
Ashton Cheatham
Ashton will begin his work on a Pharm D degree at UAMS in the fall.
Charles Deckard
While a student at UCA, Charles was the starting catcher on UCA's most successful baseball team.  Charles completed a PhD in biochemistry from Texas A&M University (October 2020 thesis defense).  His graduate research investigated chromatin (a DNA/protein pairing) in living cells.  Chromatin is central to the stability and function of DNA.  Currently he is at MD Anderson Cancer Center in Houston, TX. There he works as an Institute Research Investigator within a platform called TRACTION (Translational Research to AdvanCe Therapeutics and Innovation in ONcology). His group essentially acts as a middle man between pharma/academia and the clinic. Their goal is to generate pre-clinical data that supports the advancement of experimental therapies into clinical trials, with efforts
mainly focused on rare cancers and cancers that don't respond to standard treatments.  He currently works within the Technology & Innovation group, meaning he gets to work on developing several new technologies with biologists on a bunch of different drug programs. A main focus has been to develop methods that utilize fluorescence microscopy to quantify drug responses. This includes methods for quantifying cancer cell death in real-time as well as measuring pharmacodynamic biomarker levels upon treatment with experimental therapies.
Katherine Demaree
Kat returned to her home state of Colorado where she spent several years as a quality control chemist for Noosa Yogurt. In 2022 she completed a masters degree in environmental engineering from the University of Colorado (at Boulder).  Kat is continuing this trend to focus on sustainable water use in Colorado by working with the Deloitte Climate Innovation Collaboratory at CU.  Read about it here in Colorado Today.
Nicholas Hunter
Nic is considering a career in pharmaceutical sales.
Clement Mugenzi
Clement will be pursuing employment as a chemist.
Sam Petty
Sam is currently working for Arkansas Analytical.
Raynin Phomakay
Raynin will be spending 2016 preparing to apply to medical school with a planned start of Fall 2017.
Amber Rolland (Manion Award winner)
After graduating from UCA, Amber spent a summer working at the National Center for Toxicological Research (a branch of the FDA) on a project developing imaging mass spectrometry methods to study the distribution of chemotherapeutic drugs with cardiotoxic side effects in heart tissue. In fall 2016 she began her graduate studies in chemistry at the University of Oregon, where she was selected as both a Dean's First-Year Merit Award recipient and as an ARCS Foundation Scholar. Amber worked for Jim Prell at UO, utilizing native mass spectrometry to investigate the interactions and dynamics of membrane proteins and lipids combined with computational theoretical models to interpret her experiments.  Amber was selected for the UO Doctoral Dissertation Research Fellowship for 2021-22.  She completed her doctoral degree in 2022 in physical biochemistry.  Later that year, she joined Albert Heck's lab at Utrecht University in the Netherlands as a postdoc to work on de novo sequencing antibodies purified directly from human donor samples.
 Enock Rwamuza
Immediately following graduation he worked as a technician at US Compounding Pharmacy in Conway.  In fall 2017 he begins work on a masters degree at the University of Edinburgh (Scotland) in Global Health Policy.
2017
Aliyah Brown
Aliyah entered pharmacy school at UAMS in Fall 2017.
Emily Helm
Emily spent the 2017-18 academic year abroad in Spain (teaching English), making use of her double major in chemistry and Spanish.  In Fall 2018 she began a post-baccalaureate research training program at the National Institutes of Health in Washington, DC. She LOVES the work. She says, "Not only is it an exciting/tumultuous time to be here, it's been so good for me to spend more time researching in the scientific field and gaining more confidence." She still uses her Spanish, teaching a little English on the side. Emily begins graduate work in the Chemical-Biology Interface Program at Johns Hopkins in Fall 2021.
Taylor Huntington
Taylor is pursuing graduate studies in chemistry at Texas A&M University.  Her focus is on neuro-biochemistry.  In Nov 2019 she earned a graduate research fellowship from the National Science Foundation to study the role of astrocytic mitochondria in brain function.
Jonathan Posey
Jonathan is currently enrolled in the school of pharmacy at Harding University.
Josh Ruble
Josh works for Jupeng Bio (formerly Ineos Bio) in Fayetteville. There he operates GC's, LGC's, IC's, UV-Vis, and other instruments. He enjoys the experience of learning new instrumentation and becoming proficient in their operation.  His job involves building bio-reactors.
Emily Bailey
Emily teaches high school chemistry and physics at Conway HS (her alma mater).  Emily is also fluent in Spanish, having earned a double major in chemistry and Spanish from UCA.
Shelby Bridges
After graduation, she plans to work at a laboratory in Little Rock.
Jessica Deyoung
Jessica begins graduate studies in chemistry at the University of Iowa in Fall 2017.  U. of Iowa offers this spotlight of Jessica's work.
Candice Foscue
Candice is working as an analyst at the Arkansas State Crime Lab.  Using her chemistry training, she analyzes samples obtained in criminal investigations.
Jamie Freeman
Jamie joined the department as its laboratory coordinator in May 2017.  In 2020 she assume the role of chemical hygiene officer for the department.  She is real champion for chemical safety and good chemical hygiene, and she spends a lot of time emphasizing these ideas throughout department operations.
Cade Gurley
Attend pharmacy school and work either in the industrial or retail side of pharmaceuticals.
Adam Hargis
Adam works as a chemist for the Arkansas Department of Agriculture.
Hayley Brawley (Heacox)
Hayley began graduate studies in analytical chemistry at Texas A&M University in Fall 2017, successfully defending her dissertation there in May 2021. She plans to pursue at post-doctoral fellowship at NASA Johnson Space Center, where she plans to pursue a career in the space life sciences.
Amanda Jarman
Amanda worked at a microbrewery in Little Rock as a student. Presently she is working to complete a graduate degree in applied science at UALR.
Haley Favell (Kay)
Haley (Kay) Favell received her provisional license in Special Education and will be working as a special education resource teacher at Beebe High School starting in the 2018-2019 school year. She will receive her Masters of Arts in Special Education and her standard license in December of 2019.
Jacob House
Plans to seek employment as a chemist.
Hassan Khan
Hassan followed his chemistry degree with a BS in computer science from UCA in 2019.  He is now a full-stack software developer at CUSI (Continental Utility Solutions Incorporated) in Jonesboro, AR.
Justin Land
Pursue a graduate education, possibly in computational chemistry.
Christopher Laxton
Chris followed his chemistry degree with a BS in computer science from UCA in 2019.  He now is a software support analyst at the university.
Mary Lindsey (environmental science)
Mary plans to pursue a job with an environmental government agency or service. She would like to work in the field gathering samples as well as in the lab analyzing them.
Hayley Louks
She will begin UAMS pharmacy school in Fall 2017.
Rachel Mayo
Rachel attended the University of Arkansas for Medical Sciences College of Medicine in Fall 2017.  She graduated May 15, 2021, with a M.D. degree.
Christian Mitchell
From 2017-2018 Christian taught high school biology and dual credit biology in Texarkana. She then started the graduate program at Texas A&M University College of Veterinary Medicine and Biomedical Sciences and will have her MS in August 2021.  She is debating continuing on for a PhD in the near future.
Victoria Niedzwiedz
Victoria will begin her graduate studies in biochemistry at UAMS in Fall 2017 in the department of Immunology and Microbiology. She plans to further her career in research for Multiple Sclerosis.
Danica Ordoñez (Manion Award winner)
Danica attended the University of Arkansas for Medical Sciences College of Medicine in Fall 2017.  She graduated May 15, 2021, with a M.D. degree. She is also a talented artist, with one of her pieces (shown below) on display in the department office. As of March 23, 2021 Danica was accepted at the University of Texas Southern Medical School in Dallas, where she is going to do her residency in obstetrics/gynecology.
Nick Rathke
I'm currently a fourth year PhD. student studying electrochemistry at the University of Arkansas (Fall 2019). My research utilizes a conducting polymer to drive fluid flow in microfluidic devices designed to perform various types of analysis. Currently, my focus has been on interfacing these devices with a fluorescence microscope to image cyanobacteria form freshwater sources in Fayetteville to better predict when a harmful algal bloom will occur.
Aaron Stebbins
I plan on continuing my education at one of the many pharmacy schools in the area.
Samantha Wacaster (environmental science)
She will be attending the University of Mississippi in fall 2018 to obtain a Master's degree in Engineering Science with an emphasis in Hydrology. This position enables her to simultaneously have her graduate research and her USGS internship go hand in hand.
Brandon Wilde
Brandon plans to return to his home state of Utah to enter medical school and pursue orthopedic surgery.
Lauren Dempsey
I have decided to take a new career path in field of health career administration.
Caleb Denton (Environmental Science)
Attend grad school in fall of 2018 to get a masters in interdisciplinary environmental science or something similar.
Madison Green
Will begin UAMS pharmacy school in Fall 2018.
Alexandria VanEnk
Will begin UAMS pharmacy school in Fall 2018.

2018
Serra Alland
I plan on working for a few years to gain experience and become financially independent so that I can go to graduate school to get an MS in Forensic Science. I hope to eventually work as a crime lab analyst.
Assyl Arykbayeva
My next career step would be working in chemical industry for about three years.  After that, I plan to apply for grad school to earn either a Master's or Ph.D. in Chemistry.
I have been working as Lab Analyst at the environmental analytical laboratory called SGS North America Inc. in Anchorage, Alaska since May 2019. I started out as Lab technician in the organic extraction department. I earned my ADEC certification as a Microbiology analyst. Currently I work in the Inorganics department (running anion samples using Ion Chromatography) and the Semi-volatile organics department (running DRO samples using Gas Chromatography).  I hope to start grad school in Chemistry in Fall 2022.
Thomas Banh
I hope to become a Med-Peds doctor who makes family the most important aspect in medicine.
Bakarie Branch
Working toward a degree in medicine. I hope to do research in medicine, biochemistry and/or Analytical work.
Kyle Cain
I want to get a Doctorate in Pharmacology specializing in medicinal research.
Grekeem Cartwright
Grekeem began work on a BS and then master's degree in chemical engineering at UA Fayetteville in Fall 2018. He has also been pursuing research under Dr. Greenlee in the realm of Sustainability doing "Electrochemical water-splitting for Hydrogen production." He has also been offered an Internship with Whitmore Manufacturing for Summer 2019.
Colton Crain
Colton is currently in medical school at NYITCOM in Jonesboro, AR. I'm not set in what kind of doctor I will be yet, but I'm interested in surgery.
Jarett Duvall
Jarrett is completing a D.O. degree at the Arkansas College of Osteopathic Medicine in Forth Smith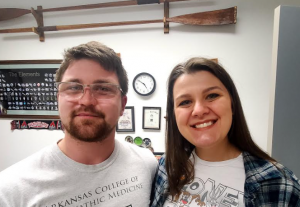 .
Bailey Eden
She entered Rensselaer Polytechnic graduate school in Fall 2018 to pursue a PhD in biological chemistry. Her research is investigating treatments for alzheimer disease. Follow this link to see Bailey's interview about her graduate research on New York local news.  Bailey defend her doctoral thesis in July 2022.
Chris Emmerling
I hope to begin my career in Chemistry working for an employer that will suite my strengths (instrumentation and physical chemistry).  I wish to be a "bench chemist", and perform analysis pertinent to the company's goals.  Chris joined the department as its lab coordinator in 2020.  Previously he was a process technician at NOV Fiberglass Systems in Little Rock, AR, where he was responsible for conducting all quality assurance testing on pipes being produced, adhesives being made, chemical mixtures, and examining physical properties characteristic of the materials involved in the production processes.  Chris worked at UCA as the lab coordinator for the department during the 2020-21 academic year.  He moved to become the campus chemical hygiene officer at UALR in July 2021.  In fall 2021, Chris moved to Maine to pursue a chemistry graduate degree at the University of Maine.
Kurtis Griffin
Quality control lab technician at LANXESS in Arkansas.
Rachel Haislip
Rachel accepted a job with Microconsult, a contract analytical company in Carrollton, TX.
Alexander Hunter
Alex is enrolled in the osteopathic medical program in Jonesboro. The program is operated by the New York Institute of Technology College of Medicine.
Bryce Johnson (Wilbur Owen Scholar)
I will begin working on a doctoral degree in biochemistry at the University of Oklahoma in Fall 2018.
Anthony King
My next step will be study for the MCAT, which I am really eager to do. Then apply for UAMS.
Kate Loyd
Kate worked at the Arkansas Department of Health in the Public Health Lab as a microbiologist. There, she worked on quality control doing analytical work and helping to implement new testing procedures for communicable diseases. She spent most of 2021 working as the Biological Safety Officer at UAMS.  Kate will begin a masters degree in public health program  at UAMS in Fall 2022
Shelby Russenburger (Margis)
Shelby worked at 3D Imaging: Drug Design and Development in North Little Rock as a research/radiochemist right after earning her BS degree.  In 2021 she earned her Masters of Arts in Teaching at UCA, and is now teaching chemistry at Maumelle Charter School.
Brianna McArthur
Bri earned her doctoral degree in dental medicine at Southern Illinois University in 2022.
Eric McClellan
My goal is to pursue a career in chemistry while maintaining my current job and then transitioning into that new career.
Tiffany Middleton
I would like to work in a crime lab or do something with forensics in a lab somewhere.
Hunter Mobbs
I would love to work in a lab doing any type of analysis or research.
Bailey Moore
Following graduation, I will be certified to teach High School Chemistry in the state of Arkansas.  I plan to find a school in the Central Arkansas region in need of a science teacher and work there.  I may decide, in the future, to continue on to get a Master's so that I would be qualified to teach AP level classes as well.
Noella Mwangoka
My next step is to complete Pharmacy PCAT exams then apply for Pharmacy school.
Metu Osele
She began working as a chemist at SafeFoods in North Little Rock in summer 2018.
Alexander Reed
I plan to be productive in a location with a more hospitable climate.
Hannah Simpson
I intend to pursue a PhD in Neuroscience at UAMS.
Nick Stillman
Nick begins working on a PhD in biochemistry from the University of Denver in Fall 2019.
Sean Stokes
Sean accepted a position as an analytical bench chemist at Arkansas Analytical in Little Rock.
Kaitlyn Walden (Manion Award winner)
Kaitlyn completed her medical degree as a pediatrician in 2022.  She begins her pediatric residency in Las Vegas, NV in summer 2022.  She says the part about being a pediatrician that she loves is when she can put a smile on a child's face.
 Javier Williams
 Considering a career in the Air Force.
Anna Deloach (Wilson)
I plan on attending pharmacy school at the UAMS and exploring the many fields of pharmacy.
Molly Moore (Wood)
Molly works with her husband managing a lumber business in northwest Arkansas.
Ali Abdulrahim
Works as a chemist for Arkansas Analytical in Little Rock.
Leoncio Amador
I plan on continuing with and expanding my contracting business while considering further education.
Colton Andrews
I will be attending UAMS to study naturally occurring sources of bioactive compounds while also obtaining my PharmD. I hope to use the knowledge gained during this time to discover or study viable drugs from plant-based sources.
Isabel Armstrong
She plans to work in the Environmental Science field for a few years before deciding a branch of studies to focus on in graduate school.
Haylee Barnes
I hope to attend medical school after graduating from UCA. However, if I do not go to medical school I am thinking about getting my masters degree in public health.
Kyle Burgener
My next step is preferably to be working in some sort of lab setting that allows me to exercise the skills I have learned in this department, and that will actively engage/challenge me.
Triston Clements
Triston is a chemistry teacher at Maumelle Charter School.
Eriq Deaver
He works full time as a chemist for Sig Sauer, a weapons and ammunition manufacturer, in Jacksonville, AR.  He researches and develops different explosive compounds for ballistic performance, as well as performs day to day chemical maintenance within the ammunition plant and other R&D ballistic projects.  This position resulted from his previous internship with them while he completed his BS degree at UCA.
Sidney Freyaldenhoven
I will be selling made to order 304L medical grade stainless steel tanks and learning the ins and outs of the business.
Nicole Gaile
I would like to work for a company.
Joe Graveley
I have accepted a position at Russellville High School teaching Chemistry, Physical Science, and AP Chemistry.
Lindsey Hazeslip
Lindsey accepted a position as a research assistant in Dr. Alicia Byrd's lab at UAMS. She will be studying DNA damage and repair mechanisms. After a year or two of doing this research, Lindsey plans to apply to medical and/or graduate school.
William (TJ) Higgins
I will attend graduate school at The Ohio State University starting in the Fall 2019 semester. My goal is to earn a Ph.D. in biochemistry.
Hannah Howard
I begin Pharmacy school at The University of Arkansas for Medical Sciences in Little Rock in Fall 2019. After completing my doctorate of Pharmacy at UAMS I plan to work as a hospital pharmacist, specializing in specific types of pharmacy.
Hannah Kassler
I will attend the University of Texas at Austin College of Pharmacy to obtain my Doctor of Pharmacy degree in Fall 2019.
Spencer Mallett
Search for a career that integrates chemistry, engineering, and natural resource conservation.
Madison Martin
She begins work on a graduate degree in physical chemistry at the Univ. of California, Merced, in Fall 2020. Long term, Madison would like to teach on the collegiate level while continuing research into computational physical chemistry.
Maria Neal
She begins working on a pharmacy degree and a masters in public health at UAMS in Fall 2020.  Maria hopes to one day work for NASA.
Allen Nguyen
I will be attending the University of Minnesota in Fall 2019 to begin a PhD in organometallic chemistry and afterwards becoming a professor at a R1 university.
Martha Schanandore
I will be attending UAMS Pharmacy School in the fall of 2019.
David Sartain
David worked for a period at Hartman Animal Hospital in Conway.  In 2021 he accepted a job in Little Rock, working for Middlebrook Consulting located in the Pain Treatment Centers of America.  David will be using LC/MS to analyze biological samples in order to best manage medical treatments for patients.
Kaitlyn Solley
I plan to continue my studies in chemistry through a graduate program. I can see myself establishing a career in the industry or in research.
Emily Tran (Manion Award winner)
She expects to begin a post-baccalaureate research fellowship at the National Institutes of Health in Fall 2019.  Following this, she plans to continue on in research and medicine with an MD/PhD degree.
Emily Trinh
Emily completed a masters of science degree in synthetic medicinal organic chemistry at the University of Rhode Island in 2021.  She is now at the Univ. of Missouri, Kansas City, pursuing a pharmacy degree.
Kayla Vinh
Following her BS degree from UCA, she earned an MS degree in medicinal chemistry from the University of Minnesota in 2022.  Kayla now plans to attend pharmacy school.
Lauren Walter (Mitchell)
She is working for CTEH (Center for Toxicology & Environmental Health) in Little Rock as an environmental technologist.
Chris (Eric) Wilcox
Chris loves teaching at Bigelow High school. He is teaching chemistry, physics, and freshman physical science. Soon he will be adding AP chemistry to his instructional load.
Jayda Williams
My next career step is to participate in a post-baccalaureate program and eventually apply for a graduate program in chemistry.
2020
Aidoo Akam-Makia
I will be going into graduate school for biochemistry as a way to further my education and training on my way to becoming a physician.
Anna Allcorn
Anna accepted a chemist position at Arkansas Analytical in Little Rock in August 2020.
Jayme Araneda
Jayme completed her degree in Summer 2020.  She is currently working as a chemist for a company in Colorado.
Lauren Bellamy (Cordrey Scholar)
I will be attending UAMS in the fall for pharmacy school.
Joseph Bryant
Ridge entered nuclear medicine school at Baptist Health in Little Rock.  His target graduation date is 2023..
Esther Dodson
I plan to pursue a PhD in organic chemistry at Washington State University beginning this fall.
Camille Foscue
I am taking a few years off from school, but I eventually would like to continue my education in either graduate or medical school. I hope to get a job at the Arkansas State Crime Lab alongside my older sister who is also a UCA Chemistry Alumni!
John George
I plan to further my advancement with US Compounding.
Arthur Harris
Plan on finding a chemistry job somewhere for a year. Then apply for law school in the fall of 2021.
Dayna Hession
My plan is to obtain a job in the chemistry field.
Lucas Ho
I plan to enroll in medical school in the state of Arkansas.
Josiah Johnson
I plan to apply to medical school next year and practice as a physician upon completion of medical school.
Ian Kerley
Ian is a high school chemistry teacher at Harrisburg High School (just south of Jonesboro).
Lauren Little
I will attend Pharmacy School at UAMS in pursuit of my career as a pharmacist.
Cody Lynch
I plan on attending pharmacy school at Harding and then eventually having a pharmacy of my own.
Raven (Sydney) McDonald
I will begin graduate school in a Forensic Science Master's Program Fall 2020 at either George Mason University, University of California at Davis, Florida International University, or UAMS. After graduate school, I hope to begin a career in forensics in a state or federal crime laboratory.
Robert Miller
Work for two years for financial stability and then pursue Graduate school.
Johnny Moline
I will be continuing my studies in chemistry by going to Colorado State University, pursuing a Ph.D. in Physical Chemistry. I hope to either research (1) laser spectroscopy or (2) atmospheric chemistry, and their applications into the phenomenon of global climate change.
Lindsey Morrison
My next step is to attend a graduate school for biomedical sciences. After that I wish to do my own research and eventually teach.  We are excited to announce that Lindsey has accepted a teaching position at a Little Rock, Arkansas, eSTEM public charter high school as of August 2022.
Lexie Parker
Plans to pursue a career as a chemist.
Emily Pavlovic
Emily worked for a while at the Arkansas Department of Health (overseeing water environmental quality in NW Arkansas).  She began medical school at UAMS in Fall 2021 and is pursuing a career in endocrinology.
Alex Rieth
Alex starts medical school at UAMS in Fall 2021.
Joseph Schneider (Manion Award winner)
I am working at a radiochemistry company, 3d Imaging in Little Rock. This company creates radioactive isotopes using a synchrotron and synthesizes compounds used in medical imaging, especially PET imaging.
Tia Sellers
I will attend pharmacy school to eventually obtain my PharmD.
Joseph Schneider
I will attending graduate school in the Fall of 2020 where I will be studying Chemistry.  My end goal is to be able to teach in higher education.
Nick Steinmetz
I plan on applying to UAMS medical school the summer following graduation.
Phi Tang
I am going to obtain my Pharm D. from the University of Arkansas for Medical Sciences. I hope to, one day, own my own pharmacy.
Payton Toland
After graduating from UCA, I will be attending the UAMS College of Pharmacy starting in the Fall of 2020.
Kaitlyn Williams
Following graduation, I will be attending pharmacy school at the University of Arkansas for Medical Sciences to pursue my Doctor of Pharmacy degree. After pharmacy school, I plan to do a residency to further specialize and begin working as a board-certified pharmacist.
An Yang
After graduating from UCA, I will attend graduate school, focusing on pharmaceutical sciences. My eventual career goal is to become a pharmaceutical researcher, developing drug therapies for people in need.
2021
Spring honors in chemistry talks:
Jessica Allred         Tiffany Brisco        Sara Friedman       Kathryn Walden
Jessica Allred
I plan to go to pharmacy school at UAMS and pursue my PharmD / Ph.D. in Pharmaceutical Science.
Nsisong Archibong
My next career step will be to attend pharmacy school in order to further my education to become a certified pharmacist.
Tiffany Brisco
I have been accepted at the University of Texas Southwestern Graduate School of Biomedical Sciences where I will complete my Ph.D. in Organic Chemistry.  I hope to join a pharmaceutical company once I receive my doctorate.
Brayden Brown
I have accepted a job in Austin, Texas as a Forensic Scientist (Seized Drugs) for the Texas Department of Public Safety. I'm very excited to be working in a field I have always held an interest for and I'm looking forward to seeing where it takes me.
Hayden Brown
I have plans to apply for a position at a medical pharmacy.
Astreya Clarke
Astreya works for contract analytical company in Little Rock.
Avery England
I have plans to continue my graduate studies in Chemistry at the University of Maine in Fall 2021.
Sarah Friedman
I will begin working on a masters degree in chemical engineering at Northwestern University in Fall 2021.
Ayana Goins
I plan to attend Dental School, and get certified in Orthodontics.
Lou Gore
Lou begins her graduate work in chemistry at  Texas A&M University, Commerce in Fall 2022.
Zane Grant
I have plans to attend UAMS in the Fall for medical school.  We are pleased to announce that Zane was accepted to UAMS medical school and will begin Fall 2021.
Emily Guthrie
I have plans to attend Pharmacy School in the Fall and am currently awaiting acceptance.
Madeline Haga
Maddie began her work on a graduate degree in analytical biochemistry at the University of Kansas in fall 2022.  Her graduate work at KU is being supported by the prestigious Madison & Lila Self Graduate Fellowship, a selective program for promising graduate students with potential to be leaders in their communities following graduation.
Emily Horton
I will be working as a teacher in Central Arkansas for a few years. Within 5 years, I would like to begin graduate studies in physical or analytical chemistry.
Ashley Kennedy
I plan to enter the workforce to gain experience and learn what I am most interested in before potentially continuing my education for a Master's or Doctorate degree.
Cody Padgett
I plan to take a year or two off from academic interests before deciding on pursuing a Masters in Chemical Engineering or a career in the green energy industry.
Madeleine Peters
I have been accepted to attend UAMS College of Pharmacy in the Fall of 2021.
Cassady Rankin
Upon graduation, I will be attending Physical Therapy school here at UCA.
Ksenia Rzhanitsa
I plan on attending Graduate School.
Meredith Vaught
I plan on attending Pharmacy School in the Fall of 2021.  I have always had an interest working in the pharmacy of a hospital.  I hope to achieve that goal someday.
Jesse Velasco
I will be gaining career experience working in a laboratory in the local area.  My goal is to eventually work on the Navajo reservation looking into environmental problems that affect my community.
Lamon Wade
My next career step is to attend the University of North Carolina at Chapel Hill.  Here I hope to continue work in biochemistry or environmental chemistry, which are my top two interests.  I will also attend their graduate program as a teaching assistant, helping current students who also have a passion for chemistry.
Kathryn Walden (Manion Award winner)
I plan to apply to medical school, as well as apply for a job in the private sector in the interim.  In May 2021, Kathryn began work at UAMS in the Pathology Lab.
Anna Wolff
I will be attending Graduate School at Colorado State University to pursue a Ph.D. in organic or analytical chemistry.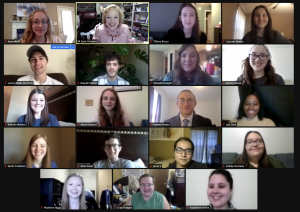 2022
Rachel Barnhardt
I aspire to graduate pharmacy school and start practicing in a hospital setting.  I begin my pharmacy degree training at UAMS in Fall 2022.
Christina Biskey
My next career step will be to take on positions that allow me to both be more familiar with the skills I've obtained while at UCA, and to further develop and obtain new ones.
Adrian Brown
I plan on continuing my education by going to graduate school at The University of Rhode Island.
Taylor Canada
I am pleased to advance to my next step after graduation: matriculating into medical school at UAMS.
Vlad Ciocan
I plan on going to medical school.
Taylor  Coulson (Manion Award winner)
In the fall, I will be attending the University of Oregon to begin work on my PhD in biochemistry. I hope to focus on biophysical chemistry.
Psalm Dang
After graduating from the University of Central Arkansas, I will matriculate into UAMS' College of Medicine in early August of 2022. The following four years will be geared towards earning my medical degree and subsequent residency. However, this department has given me many memories that I will cherish and lifelong friends who I cannot imagine life without.
Brett Daughdrill
I will be attending Medical School at UAMS College of Medicine in Little Rock.
Kenzie Dean
Post graduation, I will be pursuing a M.S. degree here at UCA.
Joseph Fortner
I am going on to work for a wastewater testing lab in Arkansas to ensure that everyone has access to reliable clean drinking water.
Chris Geske
I'll just be fighting bad guys, solving mysteries, and building cool stuff. So, just normal stuff.
Mattie Gordon
I will be pursuing a PhD in biochemistry at The University of Kansas.
Andrew Griffin
My intentions are to be enrolled at UAMS medical school in either 22' or 23'.
Khel Jewett
I will be attending nursing school at UAMS in the fall. I plan to use this degree in the hopes of one day becoming a flight nurse.
Nekco Kelly
I plan to obtain experience with a lab related job and perhaps later go to grad school.
Jiwan Kim
I accepted from chiropractic school and the program will start in September.
Megan  Kyles
I plan to take a year off to work at my current job as a certified pharmacy technician, and then hopefully I will be attending UAMS to study pharmacy.
Mary Lasiter           
I will be attending UAMS to earn a PhD in Pharmaceutical Science. I will then hopefully either teach or go into industry.
Wyatt Luchtenburg
I will be inspiring future generations of scientists and researchers by teaching in the classroom.
Hannah Russell
I will be working at the Arkansas State Crime Lab as a forensic chemist.
Camden Shaw
I plan on attending grad school for health administration at the University of Oklahoma.
Flynn Slaybaugh
I'll be continuing my current job with MSI Lodging as a billing specialist in a gap year. I will then be pursuing a graduate degree in Library Science.
Garrett Spears
After graduating with a bachelors in chemistry, I will continue on to medical school at UAMS where I will graduate in the UAMS college of Medicine Class of 2026.
Brittany Story
I plan to work for a company doing environmental chemistry for a few years, and then go to graduate school.  We are excited to announce that Brittany started working for Arkansas Analytical in Little Rock, Arkansas, as of August 2022.
2023
Mary Barre
I am pursuing biomedical research at Arkansas Children's Research Institute to jumpstart my work for the graduate program at UAMS.
Jamie Chen (Manion Award winner)
I will enter the Doctor of Pharmacy program at the University of Minnesota on the Duluth campus. I hope to become an inpatient pharmacist or R&D pharmacist.
Jordan Johnson
I plan to pursue a master's degree in Forensic Chemistry and then work in a crime lab.
Taylor Hardester
I will be going to UAMS pharmacy school after obtaining my BS in Biochemistry.
Lacey Labee
After graduating at UCA, my next steps will be moving to Lexington, KY to get my PhD at the University of Kentucky in computational / theoretical chemistry. After graduate school my plan is to get a job in either government or industry doing research.
Allie Parsons
I will be attending UAMS to pursue a PharmD. I am interested in several paths within the field of pharmacy.
Brooklyn Ray
I will be attending medical school at the UAMS College of Medicine and I will graduate in 2027.
Briawna Stigall
I am open to multiple career opportunities.
Stetson Van Matre
I will attend medical school at the UAMS College of Medicine in Little Rock.
Emily Welsch
My plans for the future are to work in laboratory analysis for a year and then apply to graduate school.
Margaret Wetzel
UCA's environmental science chemistry track has left me wanting to better understand agriculture and soil chemistry, so I'll be working as an apprentice on a farm to gain some hands-on experience!