The Jerry Manion Outstanding Student Award
2018 Recipient: Kaitlyn Walden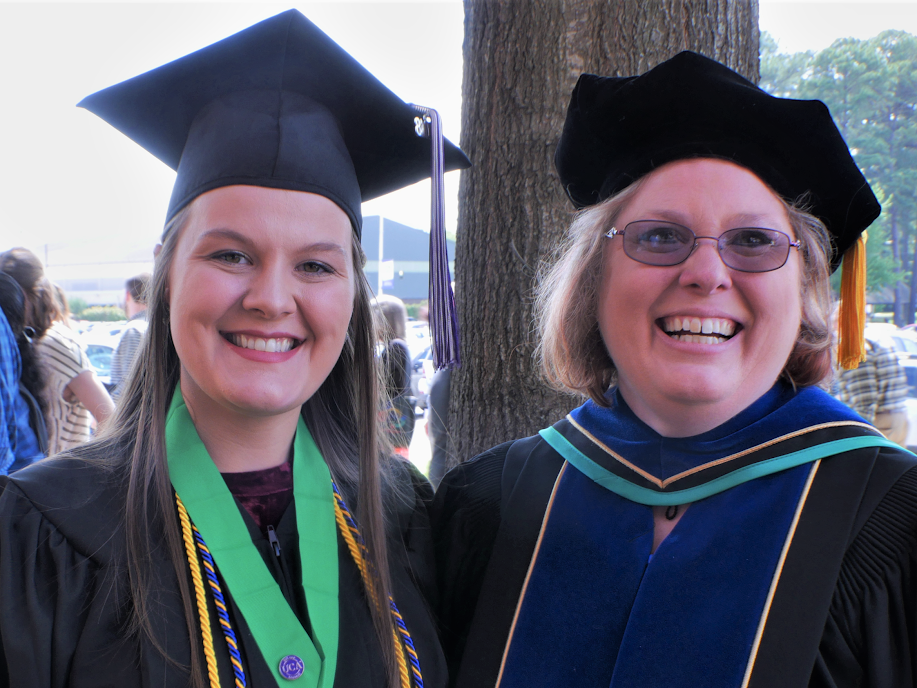 Formerly from Huntsville, AR, Kaitlyn ​(left) ​received a Bachelor's degree in Biochemistry and a minor in Honors Interdisciplinary Studies. Beginning in the Summer of 2016, Kaitlyn worked with Dr. Yarberry on chemical education research for two years. Kaitlyn aspires to be a pediatrician and will attend the University of Arkansas for Medical Sciences College of Medicine in the Fall of 2018. Kaitlyn is picture here (left) with Dr. Yarberry (right).
All of the past winners can be viewed here.
Dr. Jerry Manion
In loving memory of Dr. Jerald M. Manion our dear colleague, professor, and friend (UCA 1965-2014).
A memorial service was held July 24, 2014 at the Brewer-Hegeman Conference Center at UCA.
The UCA Jazz Ensembles performed a tribute to Dr. Manion and featured the Dixieland Band on his birthday September 24, 2014.
This award was made possible by generous support from Dr. Slaton Fry (UCA graduate 1980).