College of Business
 About | Departments | Graduate Programs | Centers | News & Events | Alumni & Friends | Giving
The UCA College of Business is committed to the success of each individual student and recognizes that business leaders must have technical knowledge, critical thinking skills and be able to communicate ideas in a collaborative environment.
We invite you to explore our website and learn more about the College of Business.
COB News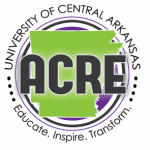 ACRE invites you to: Economic Development and Economic Freedom: Relevance for Arkansas and the United States What effect do government rules, regulations, and taxes have on the economy? FREE November 13, 2014 UCA College of Business Auditorium 6:30 pm Join us in the UCA College of Business auditorium lobby 15 minutes early for socializing […]
BRAND NEW STUDENT ORGANIZATION - BE A CHARTER MEMBER!! Human Resources - Train, Recruit, Interview, Evaluate, and Hire When: October 7, 2014, x-period Where: COB 315 Who: ALL MAJORS WELCOME!! Grad and Undergrad!