---
Show your support for the performing arts community and leave a legacy at UCA by naming a seat in one of central Arkansas's new state-of-the-art performance venues. You have the opportunity to name a seat in the Windgate Center Concert Hall, the James M. Bridges Black Box Theatre, or both!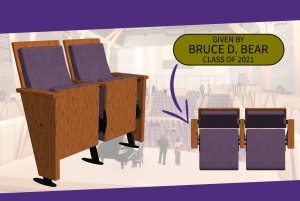 Concert Hall
Orchestra: $750 | Parterre: $500 | Terrace: $250
Gift value per seat
The 450-seat concert hall will be the only one-room, open-concept venue in central Arkansas. The concert hall will become home to the Department of Music's various ensembles such as band, choir, chamber, jazz, and the Conway Symphony Orchestra.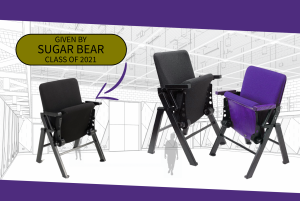 Black Box Theatre
All Seating: $500
Gift value per seat
The 190-seat James M. Bridges Black Box Theatre is a flexible space designed to meet the ever-evolving needs of the UCA Theatre program. This space will also be the premiere venue for the Arkansas Shakespeare Theatre summer festival.
All seats will be sold on a first-come, first-served basis through the AudienceView ticketing portal (links above). Naming gifts can be made through a 1-year pledge. If you would like to make your gift through a pledge, UCA employee payroll deduction, or a check, you must contact Jim Smith at (501) 450-5284 or jsmith172@uca.edu.
Gifts made to the UCA Foundation, Inc. are tax deductible.
If you have any questions regarding the seat campaign or are interested in other naming opportunities within the Windgate Center for Fine and Performing Arts, contact Jim Smith at (501) 450-5284 or jsmith172@uca.edu.
---
Gift disclosures: Changes during construction could occur that alter or eliminate a seat that a donor has named. Should this occur, a representative from UCA Advancement will work with the affected donor to name a new seat. Seat name recognition does not guarantee reservation of a particular seat for future performances.