School of Language and Literature
Welcome to the School of Language and Literature (SLL)!
Ours is a large, pluralistic unit whose students and faculty study the cultures, ideas, letters, and traditions of diverse peoples from across the world. We offer majors in English; Linguistics; and Modern Languages, with tracks in Chinese, French, and Spanish. The SLL offers minors in Chinese, English, French, German, Linguistics, Spanish, and Teaching English to Speakers of Other Languages (TESOL), and Latin American and Latino Studies (LALS). Finally, the SLL houses an MA in English, along with the Intensive English Program (IEP) and the Community Language School (CLS).
No matter which course of study SLL students pursue, upon graduation they will have developed exceptional oral and written communication skills. They likewise excel in the critical analysis of multimedia texts and contexts. They are confident and humble as they interact with diverse peoples. They welcome discussion and debate, too, and can disagree without being disagreeable. Employers consistently rate these skills as the most important ones they seek.
---
Director's Welcome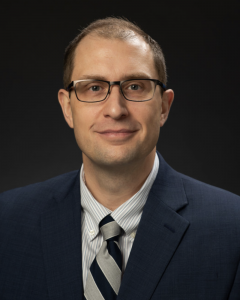 Welcome to the UCA School of Language and Literature! I'm Dr. Ty Hawkins, the SLL's Director. As one of the newest members of the school's permanent faculty, I recently found myself in much the position you likely occupy now: wondering about the goings-on within this school and considering whether to join it. I am so pleased I decided to come on board and encourage you to do the same.
Contact me at thawkins@uca.edu or (501) 852-0281, or stop by my office in Irby Hall 317, to discuss declaring a major or minor in one of our programs, or applying to our English MA program. Or, learn more about my scholarly interests!
---
Learn More about Our Programs
---
Follow Us
Check out our Facebook to learn about what's going on in the SLL and to be the first to know about our amazing events.
Give to the SLL
Interested in supporting our programs, a particular project, or help enrich our students' experiences? Give to the SLL in any amount!