Featured Event
Now in it's 40th amazing year, the "World's Most Successful Rock 'n' Roll Musical" continues to thrill audiences around the world.  Viewed by more than 22 million people worldwide, Buddy opened in London's West End in 1989, and has been seen on Broadway, throughout Canada, the U.S., Australia, New Zealand, Japan, Germany, Scandinavia, South Africa, the Netherlands and Singapore; winning numerous awards along the way. 
Featured Event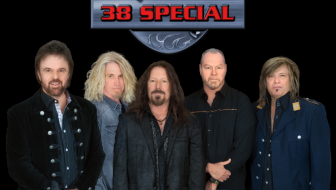 THURSDAY, OCTOBER 21, 2021 AT 7:30 PM After more than four decades, 38 SPECIAL continues to bring their signature blast of Southern Rock to over 100 cities a year. The band is known for their arena-rock pop smashes, "Hold On Loosely," "Rockin' Into the Night," "Caught Up in You," "Fantasy Girl," "If I'd Been the One," "Back Where You […]
Upcoming Performances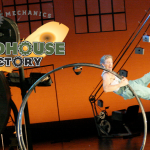 Enter the most unlikely setting for a circus, a factory.  One where the workers are acrobats and the machines are circus props.  Welcome to Birdhouse Factory!  See a contortionist perform on a turntable powered by unicyclists.  Be captivated by the trapeze artist powered by the spins of an acrobat inside a giant wheel.