Featured Event
Taj Express explodes with the sounds of India and Bollywood, capturing the vibrant, expressive spirit of the world of Bollywood movies that have been entertaining billions of people in India for generations.  Through a fusion of film, dance, and music, this dazzling international sensation takes audiences on a live cinematic journey through modern Indian culture and society. 
Featured Event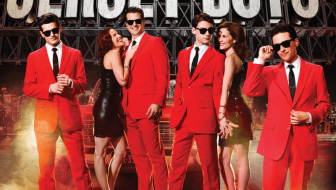 Award-winning Best Musical about Rock and Roll Hall of Famers The Four Seasons: Frankie Valli, Bob Gaudio, Tommy DeVito and Nick Massi. This is the true story of how four blue-collar kids became one of the greatest successes in pop music history.
Upcoming Performances
If the phrase "male a cappella group" conjures up an image of students in blue blazers, ties, and khakis singing traditional college songs on ivied campuses… think again. Straight No Chaser (SNC) are neither strait-laced nor straight-faced, but neither are they vaudeville-style kitsch.