The Main Stage EdUCAtion Series is a program created for school districts that serve students in Kindergarten – 12th grade. Each performance is carefully selected to be entertaining while educating the audience on an academic topic and integrating arts into the school curriculum. These performances are scheduled during the school day for student field trips and all shows will be performed by professional, national-touring artists that will provide high quality performances.
Educators will be provided with study guides/resources created for the performance that will assist with educational standards for the chosen field ensuring a valuable, out of the classroom, experience for the students.
Reservations will be taken on a first come, first served basis and can be made by completing an order form. The form can be emailed to reynolds@uca.edu or faxed to 501.852-0280. Please click on link to form below.
MAIN STAGE RESERVATION FORM
Click for a SOCIAL STORY for visiting Reynolds
Pre- or post-performance lunches available in the UCA cafeteria. $7 per student, and please call one week in advance to make reservation. Contact: Nancy Fulmer – 501.450.5981
Click on the show images below to learn more about each production, and to access study guides.
Walk On:  The Story of Rosa Parks
Tuesday, January 28, 2020
10:00 a.m. – SOLD OUT
12:30 p.m.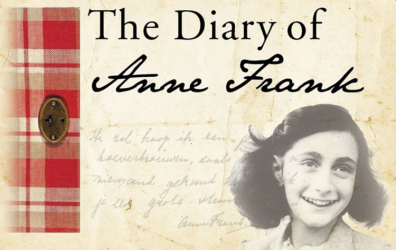 The Diary of Anne Frank
Tuesday, February 18, 2020
9:00 a.m. – SOLD OUT
12:00 p.m.
Additionally, a traveling exhibit, "ANNE FRANK:  A HISTORY FOR TODAY", will be available for viewing in the lobby during this event.  This exhibit presents the history of the Holocaust through the perspective of ANNE FRANK and her family with the use of story panels and photographs.  This is a 90 minute show.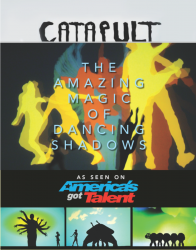 CATAPULT
Thursday, February 27, 2020
10:00 a.m. and 12:30 p.m.
The Magic School Bus
Friday, March 13, 2020
10:00 a.m. – SOLD OUT
12:30 p.m. – SOLD OUT
Students will be charged $5 per ticket and schools may apply for a limited number of ticket vouchers for low-income students. School groups will receive one (1) free adult chaperone ticket per ten (10) student tickets purchased. Additional adult tickets may be purchased through the school's order for only $10.
More information will be provided with reservation completion.
Thank you to our Main Stage sponsors for promoting education and enrichment for the children of Central Arkansas.