Reynolds Performance Hall hosts over 250 events each year! In addition to our own season of events, we are home to Conway Symphony Orchestra, Arkansas Shakespeare Theatre and so much more! Click on our calendar to see everything coming to Reynolds Performance Hall.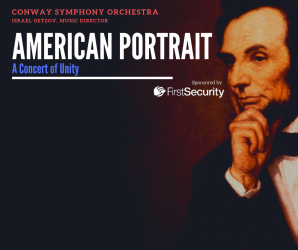 SATURDAY, FEBRUARY 15, 2020
7:30 PM
"To stop the flow of music would be like the stopping of time itself; incredible and inconceivable." – Aaron Copland
Join us as we pay homage to the great American composers who found a voice for our country amongst the very European dominated genre. "American Portrait: A Concert of Unity", is an educational performance that looks into what makes American Music, American.
BUY TICKETS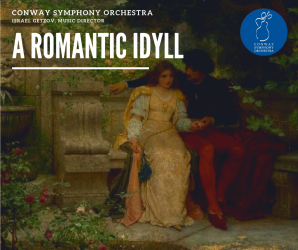 SATURDAY, APRIL 25, 2020
7:30 PM
Thirty-five years have come and gone in the blink of an eye. Well, don't blink because the next thirty-five seasons are going to be bigger, better, and more boisterous than ever before!
We could not think of a better way to close out this anniversary season than with these two grandiose works by two of the titans of the Romantic Era! We are also thrilled to highlight our 2020 Concerto Competition Champion. Stay tuned!
BUY TICKETS
2019-20 Season Packages are also available.
Conway Symphony Orchestra 2019-2020 Classical Subscription
Package includes Echoes of Desire, American Portrait:  A Concert of Unity, and A Romantic Idyll.
BUY CLASSICAL PACKAGE
Conway Symphony Orchestra 2019-2020 Full Season Subscription
Package includes all four shows.
BUY FULL SEASON PACKAGE