A Home for All
The forthcoming Community Center will be a home for all fraternities and sororities participating in the UCA Greek Village project.  The building will consist of public space for members of all Greek organizations, office space, chapter rooms for National Pan-Hellenic Council (NPHC) fraternities and sororities, chapter rooms for smaller, non-NPHC fraternities, and potentially a small café and/or food area.  The goal of this complex is to bring our fraternity/sorority members together in a common area and create an attractive gateway to the Greek Village project and the northeast corner of campus.  The project is slated to take place in phases over the next 3-5 years and will match the red brick Colonial Georgian architecture of other UCA buildings.  Below you will find information about each of the phases in addition to floor plans and elevations for the building.
Community Center Floor Plans and Elevations
Community Center Color Elevations
Community Center Floor Plans and Elevations
Phase One – NPHC Sorority Chapter Rooms
The initial phase of the Greek Village Community Center consists of four (4) 750 sq. ft. chapter rooms for National Pan-Hellenic Council (NPHC) sororities. This facility provides much needed chapter room and storage space for our NPHC sororities.  Each organization's room is located near each other in a wing of the future Community Center.  The building is only accessible to current members via key card access.  Phase One opened at the beginning of the fall 2015 semester.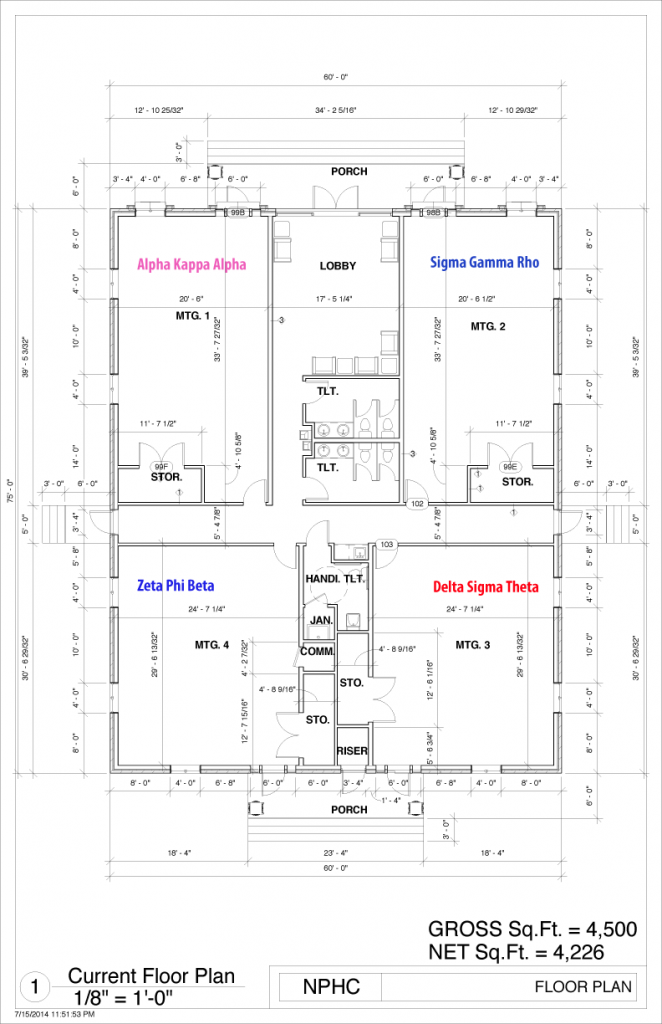 Phase Two – NPHC Fraternity Chapter Rooms and Common Space Areas
The second phase of the Greek Village will include construction of fraternity houses for larger groups, as well as chapter meeting rooms for smaller fraternities with the completion of the Greek Community Center. No timeline for the second phase has been set, but construction could conceivably start one (1) or two (2) years after the first phase is completed. Updates will be posted on this website about the second phase as they are made available.