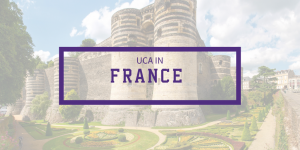 Click on the programs above to learn more. See Faculty-Led for more summer programs.
---
Program Requirements
To participate in a short-term language immersion program, students must have completed at least 30 credit hours prior to the program start date and must have maintained a cumulative 2.5 GPA. Approval by the student's academic advisor and the Department of World Languages, Literatures and Cultures is required for all language immersion participants.
Students may also visit the Department of Languages, Linguistics, Literatures and Cultures in Irby 207 to discuss UCA Language Immersion programs.
---
Study Abroad Scholarships
Education Abroad Scholarships
For information about types of scholarships available for education abroad students, see Education Abroad Scholarships
---