Program Description
Students who education abroad in Costa Rica live with Costa Rican host families and attend classes five hours a day (Monday to Thursday) at the Costa Rican Language Academy. Students will earn credit for 6 hours of electives. Normally these courses required for the major or minor in Spanish must be taken in residence. Approval by Dept. of Languages, Linguistics, Literatures and Cultures is required. Students have a mixture of planned activities and free time to explore Costa Rica.
In addition, CRLA offers the following services for UCA students: Latin Dance Classes, weekly conversation classes, weekly Costa Rican cooking classes, 24-hour airport pick-up, books and class materials, Internet service & wireless internet access, telephone access for local calls & mail service, fresh coffee & fruit refreshments, wholesaler tour rates for students (optional excursions/activities), travel arrangements, bus ticket purchase and hotel reservations.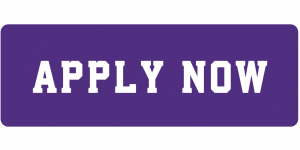 Health and Safety 
Students registering for programs agree to the following: I understand that UCA does not control requirements of vendors, universities, and other stakeholders for study abroad programing. Should a vendor or organization require masks, vaccinations, quarantine, or other measures regarding COVID 19, I agree to follow these requirements. While UCA and its partners will work to update students, it is ultimately the student's responsibility to take measures to protect themselves from the spread of disease.
Students must attend one health and safety meeting in the spring semester. Meeting dates will be announced after the program deadlines.
Participants will be enrolled in comprehensive international insurance for the duration of programming. It is the student's responsibility to extend insurance cover if they extend the UCA program dates abroad.
---
Course Offerings
SPAN 3398 TRAVEL SEMINAR ABROAD
SPAN 3340 INTENSE ORAL PRACTICE ABROAD SPANISH
Honors credit is also available. Honors students may contact Dr. Patricia Smith for more information.
---
Important Dates
 Tentative Travel Dates: May 14 – June 10, 2023 (or June 17th for volunteers remaining an extra week)
 Interest Meeting Date: TBA
 Program Application Open Date: September 15, 2022
 Application and Deposit Deadline: February 3, 2023
 Mandatory Health And Safety Meeting for Study Abroad (TBA)
---
Assisting Faculty Leader
Contact Dr. Travis Sorenson for more information on courses and credits.
Department of Languages, Linguistics, Literatures & Cultures
---
Program Cost
The 2023 program cost can be viewed here.

Email studyabroad@uca.edu to request past budgets for reference.
For information about international insurance coverage: https://uca.edu/globalstudy/health-and-safety/