---
Important Dates
Tentative Travel Dates:  May 10 – 24, 2024
Interest Meetings: View on Office of Education Abroad event calendar here.
Scholarship Application Deadline: November 1, 2023
Application and Deposit Deadline: January 15, 2024
---
Program Description
A famous poem by León Felipe describes two Spains: one for the poet, and one for the soldier. On our trip, we are going to see a little of each of these Spains, and many more! With a base in the gorgeous medieval city of León, we will get our bearings and explore the Castilian, Basque, and Asturian landscapes, with an overnight excursion to the modern wonder of Bilbao and the stunning seaside city of San Sebastián. While on the Basque coast, we will have a chance to explore the historical sites related to the Inquisition and History of Witchcraft, such as the famous Zugarramurdi Cave and museum. After a week in the north, we will head to our southern base of Seville to experience the past and present cultures of beautiful Andalusia, including an overnight excursion to see the Alhambra Palace in Granada, one of the wonders of the world. Before we leave Spain, we will spend time in historic Toledo, where the worlds of the poet and the soldier converge, with a few days to explore Madrid and its vibrant culture and artistic offerings. Both history and culture students will gain a deeper understanding of the cultural diversity of Spain and the ways in which the past impacts our present. Spanish learners will gain confidence through many opportunities for immersive and authentic communication.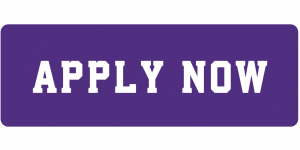 Health and Safety 
Students registering for programs should carefully read through all health and safety information provided during the application process. In addition, students should honestly complete the 'Health and Safety Form' so that any health related concerns may be adequately accommodated on study abroad programs.
Participants will be enrolled in comprehensive international insurance for the duration of programming. It is the student's responsibility to extend insurance cover if they stay abroad beyond UCA's planned program dates. For information about international insurance coverage: https://uca.edu/globalstudy/health-and-safety/
Students must attend one health and safety meeting during the spring semester. Meeting dates will be announced after the application deadlines.
---
Faculty Leaders and Course Offerings
Dr. Jennifer Parrack's enthusiasm for Spain was first sparked by her time in Vitoria as a summer exchange student in 1988. Since then, she has studied a semester at the University of Salamanca as an undergraduate, has traveled all over Spain with friends and family, and has led two Faculty-Led Summer Study trips to Spain for UCA. She loves exploring and learning with and from each new group of students.
Courses offered by Dr. Parrack:
SPAN 2350 Intermediate Conversational Spanish
SPAN 3315 Topics In Hispanic Studies [UD UCA Core: D, R]
Dr. Wendy Lucas is a southern California native whose biggest college regret is not having studied abroad. Since then, she has traveled to Mexico, Costa Rica, England, Scotland, Italy, Norway, Iceland, Belgium, and China. Spain is on her bucket list and she's so excited to go with Dr. Parrack and UCA students to Spain!
Courses offered by Dr. Lucas:
HIST 1310 From Mummies to Mongols: World History I [LD UCA Core: Diversity in World Cultures]
HIST 4302 History of Witchcraft [UD UCA Core: I, C]
---
Program Cost
The program cost, when available, will be posted here.
---
Learn Spanish
Practice some Spanish before your trip with our Basic Spanish Translations cheat sheet. Also, check out Mango Languages, a language learning resource free for UCA students.