UCA students traveled to Orlando, Florida during the last week of July 2022 for the Beta Alpha Psi annual meeting of all chapters.
Before the meeting started, the students enjoyed an Arkansas BAP Connection breakfast sponsored by the Arkansas Society of CPAs. During the meeting, the students networked, provided community service, attended professional development meetings, and participated in multiple competitions.
After their regional win earlier this year, the Chapter qualified to compete at the conference and brought home the INTERNATIONAL FIRST PLACE award in Best Practices in the Art of Engagement for the Resume Escape Room they hosted for students last spring. This is UCA's 3rd international first place in Beta Alpha Psi Best Practices. Congratulations to students Harris Felton, Tristen Porter, and Kaidan Zheng for their excellent work!

Additional UCA Recognition at the Annual Meeting:
Beta Alpha Psi recognized UCA as a superior chapter.
Daniel Wheeler competed in Project Run With It, a real-world consulting project.
Dean Michael Hargis received the Outstanding Dean Award.
Dr. Connie McKnight became a Chapter Advocate for the Southwest Region.
The students also took advantage of their time in Orlando to have some fun!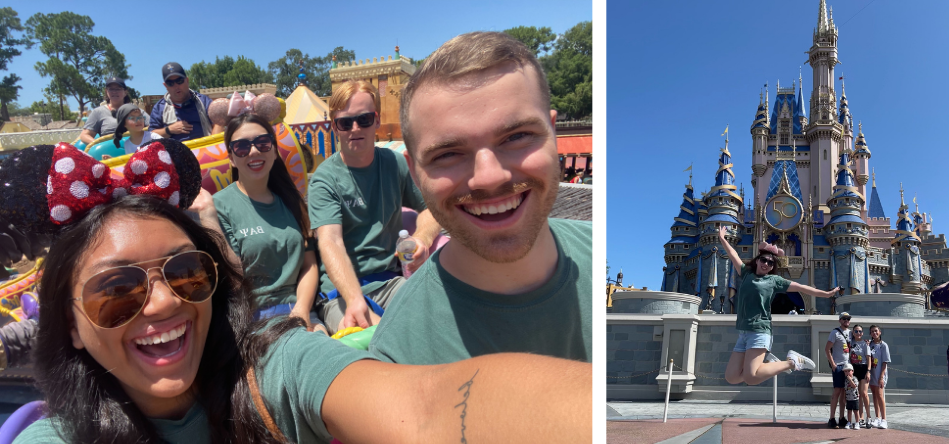 Beta Alpha Psi is an honor organization for financial information students and professionals with over 300 chapters internationally. The organization promotes academic excellence, professional development, and responsible practices.