The University of Central Arkansas has partnered with Flywire to offer an innovative and streamlined way to make a payment from your home country. Founded by a former international student, Flywire's mission is to save money for international students and their families that would otherwise be lost on bank fees and unfavorable foreign exchange rates.
The Information below includes a summary and instructions.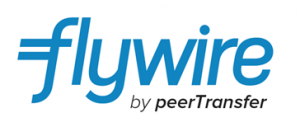 Click or go to: uca.flywire.com to make your payment.
Select your home country and the available payment options will be displayed.
In most cases you'll be able to pay in your home currency, at Flywire's preferential exchange rates, which will translate into savings for you.
After providing some basic information, you will send your home currency from your bank account (via phone or online) to Flywire via the provided instruction.
Flywire will then convert your currency to U.S. dollars and forward the U.S. dollar amount to UCA, where it will be directly credited to your student account.
Unlike the traditional international wire payment process, your payment will arrive in full to UCA, meaning even more savings for you.
Through the Flywire student dashboard you will be able to track where your payment is in the transfer process.
You will receive an email confirmation when your payment is deposited into UCA's bank account.
Flywire Customer Support:
Phone: (617) 207-7076
US Toll-Free: 1-800-346-9252
Email: support@flywire.com
Web:  https://www.flywire.com/help
No matter your time zone, you will have a dedicated multilingual customer support team available to you – reachable 24/7 via live chat, Skype, email and phone to answer any of your questions.
Watch a video tutorial at https://www.flywire.com/help to see exactly how this process works.