Welcome to the Virtual Volunteer Fair!
Below you will find information on various nonprofit organizations within Conway and the surrounding areas categorized by the type of service they provide. Each organization will contain information such as contact information, a short description of the organization, and volunteer opportunities available to students currently. Organizations that have virtual or remote volunteer opportunities will have a ♦ (diamond) next to their name.
---
Animals

CLAWS
catslivesareworthsaving@gmail.com | Website | GivePulse
About: Do you need kitten snuggles? Join the CLAWS team of cat lovers helping us provide kitten care in the Conway Petco Cubbies.
Volunteer Opportunities: Foster, socialize cats, clean Petco cubbies

Rock City Rescue
(501) 425-5280 | rockcityrescue@gmail.com | Website | GivePulse
About: Rock City Rescue is composed of a network of fosters and volunteers who work together to rescue loving, adoptable dogs, cats, bunnies, birds, and reptiles.
Volunteer Opportunities: Foster, process applications, walk fosters dogs, help transport animals.
---
Arts & Culture

Arkansans for the Arts   ♦
 (501) 655-0836   | eholliday@arkansansforthearts.org | Website 
About: Arkansan's for the Arts' (ARftA) mission is to advance the arts, arts education, and the creative economy in Arkansas. ARftA's purpose is to serve the people of Arkansas as an independent statewide organization providing leadership focused on the promotion and advancement of the creative economy, on transforming policy in arts education and uniting the state into one voice with a call to action by policy makers to increase investment in the arts. We work to support tomorrow's arts leaders!
Volunteer Opportunities: Assistance with 2021 Arkansas Arts Advocacy Day (virtual)

Conway Alliance for the Arts   ♦
About: Conway Alliance for the Arts hosts ArtsFest, an annual celebration of the arts in Conway. The festival is completely free to attend and includes live music and dance, hands-on art activities, artist demos, a community art exhibit, artists selling their work and more! This year, the festival and all volunteer opportunities are completely virtual!
Volunteer Opportunities: Volunteers are needed to serve as social media ambassadors and to create sample art for community art activities.

Lake Nixon Outdoor Center♦
About: The Lake Nixon Outdoor Center is a beautiful 230-acre property just minutes from the heart of Little Rock that offers a wealth of opportunities for recreation, education, and sanctuary. Listed on the national register of historic places due to its role in a landmark civil rights ruling, Lake Nixon offers a summer day camp, a year-round outdoor preschool, and a multitude of ways to have fun and learn in the outdoors.
Volunteer Opportunities: Volunteering at our Outdoor Preschool, building and maintaining hiking/biking trails, grounds maintenance, social media/website assistance, etc.
---
Children & Youth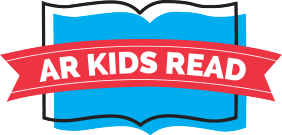 ARKids Read   ♦
(870) 692-1553 | kadams@arkidsread.org | Website | Facebook
About: Our mission is to improve the future of Arkansas's children and families by advancing literacy education through community engagement and tutoring so that all children can read proficiently.
Volunteer Opportunities: Looking to recruit volunteers to support our literacy program for in school and out of school tutoring.

Children's Advocacy Alliance   ♦
(501) 920-4797 | cdendy@hopeandjustice.org | Website | GivePulse
About: The Children's Advocacy Alliance is an independent nonprofit serving Faulkner, Van Buren, Searcy, Perry and Conway counties. We are comprised of two programs: the Children's Advocacy Center and CASA of the 20th Judicial District. The two programs work side by side to provide coordinated guidance, treatment and support for child victims of abuse and neglect, from the initial investigation of abuse to their placement in a safe, permanent home.
Volunteer Opportunities: Volunteer Advocate (must be 21 years old, requires a commitment of at least 12 months), & Drop In Volunteer for special events such as fundraising events, holiday parties, Christmas gift coordination, etc…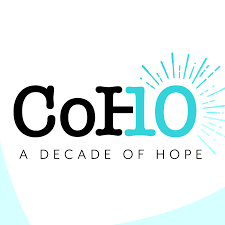 City of Hope Outreach   ♦
 (870) 826-0473 or (501) 205-1614  | cohovolunteerdirector@gmail.com | Website 
About: CoHO is devoted to provoking hope in the under-resourced communities of Conway and promoting the dignity of all persons. This includes after-school tutoring, community engagement events, and transitional housing.
Volunteer Opportunities: In-person tutoring (helping and mentoring students as they do their work on their Chromebooks), Volunteering in the CoHO community gardens, Sewing masks for community members and staff, Hosting a fundraiser or supply drive.

Community Connections  ♦
(501) 733-1627 | jessica@communityconnectionsar.org | Website | GivePulse
About: Community Connections is a non-profit organization in Arkansas providing extra-curricular activities for children with special needs & support for their families.
Volunteer Opportunities:
Community Connections offers different programs every fall, spring, and summer. As a volunteer at these programs you become a "buddy" to the participants and help guide them throughout the session.
Community Connections partners with the Greek Food Festival as a fundraising opportunity. Community Connections needs volunteers to work the drive-thru on the weekend of Oct 23-25. The shifts are 2-4 hours length and the festival is from 11am-9pm Friday & Saturday then 11am-3pm on Sunday.
Community Connections host the Good Night Event on November 7th. This is the annual fundraising event that has a Live Auction and Silent Auction. We will need volunteers throughout the fall semester collecting donations and helping set up the event on November 6th.
Deliver Hope   ♦
 (479) 799-0797 or (501) 358-6306 | info@deliver-hope.org | Website 
About: We are encouraged by your interest in volunteering with us at Deliver Hope! Emotional & relational chaos is plaguing the lives of young people in our community. Deliver Hope exists to empower those young people to dream beyond their circumstances and excel despite their disadvantages. Deliver Hope partners with Faulkner County Juvenile Court and Juvenile Jail on a referral basis to lead teens through different programs that enrich their lives and expose them to transformational relationships.
Volunteer Opportunities: Her Hope (teen mom ministry) Intern, Juvenile Justice Intern, Academic/Truancy Diversion Intern
Promotional Video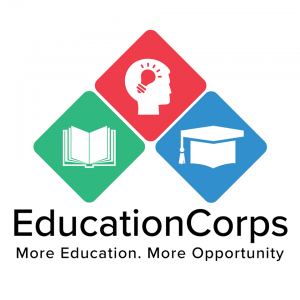 EducationCorps
(501) 951-0645 | vbrown@educationcorps.org | Website
About: EducationCorps is an educational community-based nonprofit organization. The mission is to provide educational opportunities to help low-moderate-income (LMI) and first-generation high school and GED students enter and complete college or a vocational certification program.
Volunteer Opportunities: Currently, volunteer opportunities for students may include tutoring in math, science, technology, study skills, reading comprehension, writing skills, and other college/university information requested.
Milestones Services, Inc.  ♦
(501) 329-8102 | tlittle@milestonesconway.org | Website | GivePulse
About: Milestones serves young children, some of which have developmental delays. We are a private non-profit program who depends on help from volunteers for a variety of activities.
Volunteer Opportunities: Playground clean-up; Washing buses; Spanish interpreting; sewing.
---
Civic & Community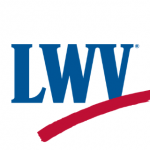 League of Women Voters Faulkner County
(501) 548-2153 | lwvconway@gmail.com | Facebook
About: We are a non-partisan political organization. Our mission is to encourage the informed active participation of citizens in the government by exercising their right to vote.
Volunteer Opportunities: Assisting with contacting and entering candidate information for our local contribution to VOTE411 voter guide.
UCA Alpha Lambda Delta Honor Society ♦
(479) 301-5151 | Senglish2@cub.uca.edu | Facebook
About: ALD is an honor society for first year scholars who will receive an invitation to join. We value service and regularly participate in community service opportunities around Conway.
Volunteer Opportunities: Some of our volunteer opportunities include a drive for the Women's Shelter, a drive for the Animal Shelter, and creating Finals Kits to pass out on campus each semester.

UCA Bears at the Ballot ♦
(501) 852-7416 | mhacker1@cub.uca.edu | Website | Facebook | GivePulse
About: Bears at the Ballot is UCA's chapter of Vote Everywhere, a national organization dedicated to voter registration, voter engagement, and voter education for college students.
Volunteer Opportunities: Student members are needed to assist with voter registration drives this fall, as well as voter education and get out the vote efforts. Volunteer opportunities can include tabling on campus, visiting campus organization meetings and classes (in-person or virtually), and assisting with other operations, including developing timely and accurate resources and messaging for student voters and answering students' questions about the voting process.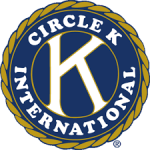 UCA Circle K   ♦
 (408) 412-4215 or (501) 450-5705  | rhammond@uca.edu | Website 
About: Circle K is a collegiate community service organization that is dedicated to serve and lead through volunteering in our community and schools. We strive to work together while building character and skills as active and responsible citizens and making friends along the way.
Volunteer Opportunities: Virtual Artsfest (volunteer in doing art activities with kids), Child Care Aware (organize and sort curriculum kits for kids), CoHO Gardening (help clean and water the CoHO Garden), and CAPCA Pantry Student Market (help staff the pantry)
Promotional Video

UCA Feminist Union   ♦
 (870) 940-0311 | kwebb12@cub.uca.edu | Website 
About: The purpose of this organization is to promote gender and women's equity by empowering all and furthering progress of women's rights, while still recognizing the need for knowledge and betterment of all people's human rights.
Volunteer Opportunities: Take Back the Night, Unity, Voter Registration Drives
Promotional Video

UCA The Big Event
 (501) 852-7416  | ucabigevent@gmail.com | Website 
About: The Big Event at UCA is a student-led organization that provides volunteer services annually to complete projects submitted by Conway community members. The Vision of the Big Event General Committee is to involve every UCA student, faculty, and staff member in the Big Event to strengthen the bond between UCA and the Conway community by acts of selfless service.
Volunteer Opportunities: Sign up for one of the fall service days with Big Event to complete projects rescheduled from March 2020, or apply to join the Big Event Committee and take a leadership role on the Big Event! Applications due September 11th, 2020.
---
Financial Empowerment

Arkansas Asset Builders   ♦
(501) 503-2123 | volunteer@arkansasassetbuilders.org | Website | GivePulse
About: Arkansas Asset Builders empowers hardworking Arkansans with limited income through free tax preparation and financial literacy programs to flourish economically as individuals, families, and communities.
Volunteer Opportunities: Virtual or in-person client intake specialist, virtual or in-person tax preparer, tax-time savings specialist.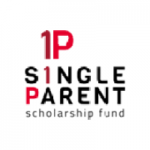 Arkansas Single Parent Scholarship Fund♦
(870) 376-4843  | ahankins@aspsf.org | Website
About: Arkansas Single Parent Scholarship Fund is an organization that works to remove barriers to success for single parents. We are helping single parents achieve success through education.
Volunteer Opportunities: Help to provide wrap around support workshops, fundraising, and build awareness.
Promotional Video

Heifer USA
(501) 889-7002 | ian.peters@heifer.org | Website
About: Heifer Ranch offers those seeking to grow their experience in sustainable agriculture the opportunity to completely immerse themselves in our work. Volunteers at the Heifer Ranch are provided housing on site and work full time in our organic gardens, tend to our pasture-raised livestock, and prepare meals in our farm-to-table kitchen
Volunteer Opportunities: Livestock Volunteer, Gardens Volunteer, Maintenance and Facilities Volunteer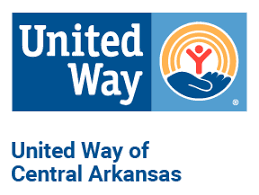 United Way of Central Arkansas
 (501) 324-5087   | j.boyett@uwcark.org | Website 
About: Living United with you. . . Working together to see our community dynamically changed by improving lives of the people we serve.
Volunteer Opportunities: Turkey Trot 5K volunteer, VITA Free Tax Prep, Putting our yard signs and hanging posters around town
Promotional Video
---

Arkansas Food Bank
 (501) 569-4320 or (501) 569-4350   | abryant@arkansasfoodbank.org or pfry@arkansasfoodbank.org | Website 
About: The Arkansas Food Bank is the foundation in the fight against hunger. We find pathways to connect people, resources and food to reach those in need, providing dignity, hope and a brighter future for all Arkansans.
Volunteer Opportunities: Our volunteer opportunities include weekly and weekend shifts, monthly mobile distributions, office support, and community events. All volunteer opportunities are listed at this link.

Conway Ministry Center ♦
(501) 358-6098  | outreach@ministrycenter.org | Website | GivePulse
About: Seeing and serving people who are homeless and under-resourced in Conway and Faulkner County by meeting basic needs such a warm meal, hygiene and food distribution. Getting them the help they need through basic case management.
Volunteer Opportunities: Homeless Hub, Snack bag packing parties, Food and hygiene collection, StoreHouse Drive Thru Pantry, Preparing large freezer meals
Food Recovery Network   ♦
 (479) 282-4191   | vong1@cub.uca.edu | Website 
About: FRN is a national organization that works to prevent food waste and food insecurity. We recover food that would otherwise be wasted at restaurants by the end of the day and deliver it to shelters around the Conway area.
Volunteer Opportunities: Food Recoveries, Coffee Ground Recoveries, Weigh the Waste
Promotional Video
---
Health & Human Services
(501) 396-6292 | shasta.odom@dhs.arkansas.gov | Website
About: Our organization supports the Patients here at the Arkansas State Hospital by providing an outlet to their expressions and monetary support for those without outside support.
Volunteer Opportunities: Our organization has an annual Art Show and Christmas Sacks Stuffing that allows volunteers to assist.

AR Division Community Corrections   ♦
(501) 743-0959 or (501) 682-9510 | ardella.bearden@arkansas.gov | Website 
About: "Improving lives with the help of the community. One offender at a time."
Volunteer Opportunities: Reentry Coach (mentor to residents in Reentry Facility), Clerical (help residents who may be academically challenged), Group Sessions (more than one volunteer conduct sessions on social skills and goal setting), Tutor
Community Action Program for Central Arkansas (CAPCA)   ♦
 (501) 329-0977, ext 2107   | catie.raines@capcainc.org or info@capcainc.org | Website 
About: CAPCA is a 501(c)3 private nonprofit which provides human and social services aimed to reduce the affects of poverty. Programs include: Head Start, Homeless Prevention, Utility Assistance, Student Market, Food Pantry, Rental Assistance, Emergency Services, and Rapid Rehousing.
Volunteer Opportunities: Student Market (Open when public schools are closed for extended breaks. Prepare bags with food, household and hygiene products. Bags are picked up contact less outside). Food Pantry (Prepare and distribute food boxes and commodity boxes through a contact less process). Administrative Office (Clean and organize office. Data entry. Individual projects). Head Start Centers (Read to children, do art projects, clean and organize facility, minor maintenance). Translation (Translate for parent meetings, Translate documents, brochures, etc). Community Garden (Water, maintain, prune and pick items from the garden).
Promotional Video for Head Start & Promotional Video for Student Market
Saline Memorial Hospice and Home Health
 (501) 672-2885 or (501) 315-0136  | janice.mooney@lhcgroup.com | Website 
About: Providing Hospice care in a person's home, nursing home or hospital. Our goal is to help the patient to be as comfortable as possible with symptom management and pain control as well as practical, emotional and spiritual support.
Volunteer Opportunities: Our volunteers provide support for the patient and families in many ways. We do phone calls to check on their supplies and medications, we provide sitters so the caregiver can go to doctor's appointments, buy groceries, run errands, volunteers can deliver supplies, take meals to patients, help with yardwork or housework. The possibilities are almost endless.
Promotional Video

CHDC Volunteer Council
 (501) 329-6851 ext. 319  | laquetta.garlington@dhs.arkansas.gov | Website 
About: The CHDC Volunteer Council serves the residents at the Conway Human Development Center providing them with resources to help meet their special needs.
Volunteer Opportunities: We host a variety of events throughout the year. We also have internships available for students.
---
Higher Education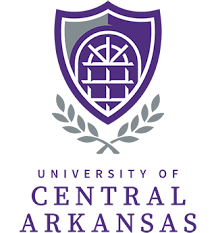 UCA Disability Resource Center
(501) 612-1479 or (501) 450-5166   | lmitchell16@uca.edu or drc@uca.edu | Website
About: The mission of the Disability Resource Center (DRC) is to create an accessible and inclusive environment where a student's educational potential is maximized through the fostering of independence, self-advocacy, and individual holistic development.
Volunteer Opportunities: Volunteer Student Note Taker! Are you in need of service volunteer hours from UCA? Do you possess the ability to take good notes in your courses? Do you desire to boost your resume? Would you like to be able to tell your future employers that you acquired skills and experience of extracting relevant information for students in a higher education setting? Then, register with our office to be a volunteer note taker TODAY! You are only required to take notes for the courses that you are enrolled in!
---
Housing, Homelessness, & Crisis Support

Bethlehem House
(501) 388-1128 | tj@bethlehemhouse.net | Website
About: At Bethlehem House, we provide up to two years for individuals and families who are homeless or nearly homeless and are focused on improving their life situations.
Volunteer Opportunities:
Adopt-A-Meal: We offer a hot meal every night of the year at 6pm each night You can encourage and support these men, women, families, and children by sponsoring a meal.
Prayer Partner: Prayer is vital to our staff, volunteer and residents. We need prayer partners diligently praying for specific circumstances, our Residents, our Staff and our community.
Food Donations: Our mission includes helping individuals and families before they're homeless, we're proud to provide daily meals and food boxes for anyone and everyone in our community. Sign up to help stock our food pantry with our latest needs.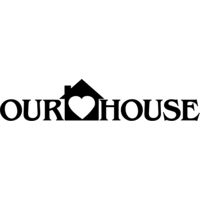 Our House, Inc   ♦
 (501) 374-7383, ext 184   | volunteer@ourhouseshelter.org | Website 
About: Our House empowers homeless and near-homeless families and individuals to succeed in the workforce, in school, and in life through hard work, wise decision-making, and active participation in the community.
Volunteer Opportunities: (1) Make 100% cotton masks for clients in our shelter, children's center, career center, and for staff. Under normal operations, we house 110 people a night and serve 150 students in our children's program daily. But, since the pandemic has started, we have reduced numbers on our campus. However, we still go through a lot of masks on our campus. These masks will be used to help prevent the spread of COVID-19 on our campus and could very well save lives. Masks can be scheduled to be dropped off or mailed to our campus!
(2) Come help us distribute food on Wednesday mornings from 8:30 am – 11 am! This does require being outside and some heavy lifting [10-25 lbs].
(3) Come help us with our facilities! Our riding lawnmower has broken down for good and our lawn care team could use all the help they can get to push mow and weed eat our 7-acre campus! We can work with any time schedule! Weekdays preferred.
(4) Come volunteer at our Resale Store! Most of our in-kind donations are dropped off at our resale stores. From there, we sort what can go to our clients and resale the rest and that money goes back into Our House. We always have a need for sorting and organizing donations. Volunteer times available Tuesday-Saturday 10 am – 5 pm. *Please know that all in-person volunteer opportunities require mask-wearing, social distancing, temperature checks, and symptom screenings.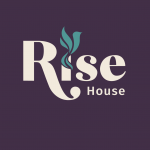 Rise House
 (501) 316-8078   | vista@risehousearkansas.org | Website | GivePulse
About: Since 1995, Rise has advocated for and assisted survivors of family violence and sexual assault in the central Arkansas area. Our goal is to help each person who comes to our door rise up from the threat of domestic and sexual violence. We provided outreach service including emergency shelter, food, clothing, legal advocacy, and crisis counseling.
Volunteer Opportunities: Sexual Assault/Domestic Violence Hotline, Childcare, Administrative/Office Assistant, Support Groups (Life Skills, Art Therapy), Donations and more.

Women & Children First
 (501) 349-8547   | mmcbroome@wcfarkansas.org | Website
About: WCF is the oldest- and one of the largest- Domestic Violence/Sexual Assault shelters in the state of Arkansas. Our mission is to provide safety, strength, and hope to all victims of family violence through safe shelter and supportive services.
Volunteer Opportunities: Learning more about counseling opportunities for Camp HOPE America-Arkansas, light cleaning, sorting/organizing donations, food prep, organizing a group activity, participating in shelter parties