---
Important Dates
Tentative Travel Dates:  June 2 -15, 2024
Interest Meetings: View on Office of Education Abroad event calendar here.
Scholarship Application Deadline: November 1, 2023
Application and Deposit Deadline: January 15, 2024
---
Program Description
This program will offer participants high-impact learning opportunities through community service and immersion into Kenyan culture. Students can develop multicultural skills and interrogate the social, educational, environmental, economic, and political factors that define the African continent and the larger Global South.
The program will cultivate an understanding of the impact of the global economy on ordinary Africans through an in-depth study of cash-crop farming with an emphasis on tea. Kenya is the world's leading exporter of tea, with much of it produced by small farmers. Participants can interact with tea farmers and experience how this tea is processed and marketed.
Participants also will get a firsthand view of Kenyan history by visiting museums and cultural centers and interacting with the veterans of Kenya's freedom struggle of the 1950s. They also can learn how Kenya is coping with fast-growing urbanization.
In addition, participants can experience the Kenyan media landscape by interacting with public relations practitioners. They also can visit the world-renowned Maasai Mara game reserve and learn about conservation programs.
Finally, participants can learn about Kenya's education system by interacting with and teaching primary and secondary school students and sitting in classrooms at Riara University, a UCA partner university.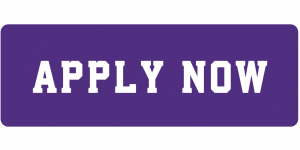 Health and Safety 
Students registering for programs should carefully read through all health and safety information provided during the application process. In addition, students should honestly complete the 'Health and Safety Form' so that any health related concerns may be adequately accommodated on study abroad programs.
Participants will be enrolled in comprehensive international insurance for the duration of programming. It is the student's responsibility to extend insurance cover if they stay abroad beyond UCA's planned program dates. For information about international insurance coverage: https://uca.edu/globalstudy/health-and-safety/
Students must attend one health and safety meeting during the spring semester. Meeting dates will be announced after the application deadlines.
---
Faculty Leaders and Course Offerings
Dr. Michael Mwenda Kithinji is an associate professor of history at the University of Central Arkansas. He grew up in Kenya, where attained his basic and undergraduate education before moving to the United States for his masters and doctoral studies. He is widely published on African history and his passion is for his students to have a better understanding of Africa, the world's second largest and populous continent. Dr. Kithinji encourages his students to take advantage of study abroad opportunities to Africa because the uniqueness of the experience is life changing. Africa is such a complex and diverse continent that in order to understand it, you need to experience it. Furthermore, gaining more knowledge about Africa will prepare you for the future since the continent has the youngest and fastest growing population in the world.
Courses offered by Dr. Kithinji:
HIST/AFAM 1330 Introduction to African and African American Studies [LD UCA Core: CI-Fine Arts/Humanities] 
HIST 3365 Modern Africa 
HIST 4344 Topics in World History
Dr. Riva Brown said, "During my decade at UCA, my PR classes have completed at least 15 service-learning projects with nonprofits serving Arkansas residents and citizens in Kenya, Ghana, Zambia, and Syria.

My classes also have completed Collaborative Online International Learning (COIL) projects with higher education institutions in Colombia, Kenya, and Ukraine. I also taught in the summer program at ITESO, a Jesuit university in Guadalajara, Mexico. In addition, I lead the UCA-Syrian Emergency Task Force Committee.

In summer 2023, I traveled to Rwanda for a service-learning/education abroad experience. Weeks later, I spent three weeks doing disaster relief in Guam, where I helped residents recover from Typhoon Mawar.

Other notable trips over the years include the Dominican Republic, Jamaica and Egypt. I cruised to the Dominican Republic with my high school foreign language club. Dominicans thought I was a native and often greeted me in Spanish. During my study abroad experience in Jamaica as a grad student in the 1990s, I was often mistaken for being Jamaican. I didn't complain. My resemblance helped me land a part-time job in a craft market there. Years later, I traveled to Egypt alone and spent two weeks there. No one mistook me for being Egyptian, however.

I look forward to traveling to Kenya with you!"
Courses offered by Dr. Brown:
WLAN 2315 Cultural Studies  [LD UCA Core: D-Diversity in Creative Works/Humanities]

PRLS 4316 Special Topics in Public Relations
Dr. Mavuto Kalulu is an Assistant Professor of Economics at the University of Central Arkansas. He grew up in Malawi and did his undergraduate degree at the University of Malawi. He received his Ph.D. from the University of Mississippi. His work on corruption and governance in Africa has been published in the Journal of Development and Communications and in a book published by Palgrave Macmillan. He has had the opportunity to travel to countries such as South Africa, Zambia, Kenya, Swaziland, Botswana, Senegal, Ethiopia and Kenya. I spent three months in Kenya and I enjoyed the Kenyan culture especially the people and the food. Mavuto Kalulu is from Malawi but if anyone asks him what countries they should visit in Africa, he does not hesitate to mention Kenya especially for those who would like to see wild animals. Having direct flights to and from Kenya is also an added advantage.
Courses offered by Dr. Kalulu:
BUAD 2301 – COB Travel Class for Critical Inquiry [LD UCA Core: CI-Social Science]
BUAD 2302 – COB Travel Class for Diversity in World Cultures [LD UCA Core: Diversity in World Cultures]
BUAD 2303 – COB Travel Class for Responsible Living [LD UCA Core: Responsible Living]
ECON 2310 – Global Environment of Business [LD UCA Core: Diversity in World Cultures]
ECON 4390 – Independent Study in Economics
ECON 4395 – Special Problems in Economics
Dr. Opeyemi Adedoja (Bayo) is an Assistant Professor of Biology and a community ecologist with a broad interest in understanding how drivers of global change shape plant-pollinator interactions. Dr. Adedoja completed his Ph.D. in Entomology at Stellenbosch University, South Africa in 2019 where he conducted his research on differential effects of landscape transformation on plant-pollinator interactions in the Cape Floristic Region Biodiversity Hotspot. He conducted his postdoctoral research at the pollinator ecology lab, Department of Entomology and Nematology, University of Florida, where he evaluated how landscape and local factors influence the conservation outcomes of pollinator gardens for managed and wild pollinators across a gradient of urban development. Dr. Adedoja developed significant interest in pollinator ecology during his field trip with Tropical Biology Association to Kibale National Park, Uganda in 2016. Dr Adedoja is well published on topics bordering pollinator ecology and conservation, and he currently teaches Principle of Biology II and a summer special topic on Pollinator Conservation Ecology at UCA.
Courses offered by Dr. Adedoja:
BIOL 4V90 Pollinator Conservation Ecology
---
Program Cost
The program cost, when available, will be posted here.
---
Learn Swahili
Check out Mango Languages, a language learning resource free for UCA students.