---
Important Dates
Tentative Travel Dates:  June 5-16, 2024
Interest Meetings: View on Office of Education Abroad event calendar here.
Scholarship Application Deadline: November 1, 2023
Application and Deposit Deadline: January 15, 2024
---
Program Description
Through this study abroad experience, students will learn how culture influences education in K-12 and higher education settings. Students will learn about Northern Ireland's culture and politically turbulent history by exploring Belfast and other locations throughout Ireland. Students will learn about Northern Ireland's education system and the school integration efforts and visit multiple schools. In addition, students will explore the impact of digital citizenship on peacebuilding, technology integration, and school leadership. 
Through
 the experience, students
 will gain knowledge of how to continue
 to learn the knowledge, skills, and dispositions needed to be
an engaged, active 
global citizen
.

Highlights of the program will include visiting schools and universities around Belfast and Northern Ireland to examine instructional technology use in schools and meeting teachers, principals, and teacher educators at Stranmillis University College to discuss leadership, assistive technology, and instructional technology integration in Northern Ireland.  Students will present
 topics of professional development and research to 
their 
Irish peers. 
We
 will visit 
museums, significant environmental sites, and murals and participate in peacebuilding tours and other excursions highlighting Northern Ireland's culture
, 
history
, and natural beauty
.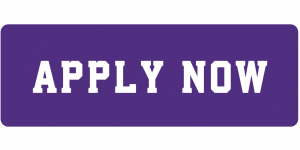 Health and Safety 
Students registering for programs should carefully read through all health and safety information provided during the application process. In addition, students should honestly complete the 'Health and Safety Form' so that any health related concerns may be adequately accommodated on study abroad programs.
Participants will be enrolled in comprehensive international insurance for the duration of programming. It is the student's responsibility to extend insurance cover if they stay abroad beyond UCA's planned program dates. For information about international insurance coverage: https://uca.edu/globalstudy/health-and-safety/
Students must attend one health and safety meeting during the spring semester. Meeting dates will be announced after the application deadlines.
---
Faculty Leaders and Course Offerings
Dr. Allison Freed has planned and led study abroad experiences for 13 years and has studied abroad as an undergraduate and graduate student. She is deeply passionate about international travel and internationalizing the curriculum to support students as they live, grow, and work in a globalized world. Her research focuses on how global experiences influence how educators teach in the K-12 setting and beyond.
Courses offered by Dr. Freed:
ITEC 6301 Instructional Design Using Technology
ITEC 6368/7368 Instructional Technology Planning and Leadership
ITEC 6344 International Perspectives on Instructional Technology
Dr. Erin Shaw serves as Assistant Professor and Graduate Program Coordinator for Library Media and Information Technologies at the University of Central Arkansas. Erin received her Ed.D. in Instructional Design and Technology from the University of Memphis and an M.S.in Educational Media from the University of Central Arkansas. Erin spent 24 years as a Jr. High science teacher and school librarian before taking a position at UCA. Erin loves to travel- San Francisco and the Florida Keys are two of her favorite places in the states; Cayman Islands, Portugal and France are her favorites so far outside of the U.S.
Courses offered by Dr. Shaw:
LIBM 6325 Copyright, Intellectual Property, and Digital Citizenship
LIBM 6330 Global Systems of Information
CSPA 6370: Internship credit is also available to students already admitted to the CSPA program.
---
Program Cost
The program cost, when available, will be posted here.