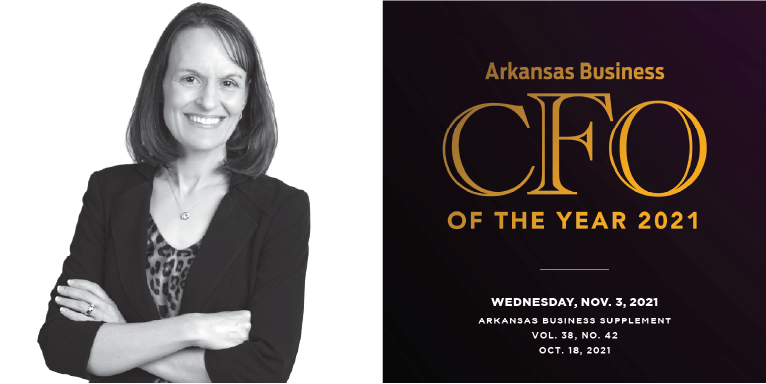 Arkansas Business has named College of Business Advisory Board member Karen Shaw as the 2021 CFO of the Year.
Shaw serves as Executive Vice President and Chief Financial Officer for Citizens Bank and is responsible for the financial management of the bank. She has over 25 years of banking experience and oversees the Bank's Investment and Asset Liability Committee, Policy Committee, and development of financial planning and budgets to guide the Bank's future business growth. She is also a certified public accountant.
"I loved numbers from a very early age, and my accounting classes came natural to me even though I was constantly a creative thinker. Over the years I developed a love for mentoring others and desired to use my talents and leadership skills to develop, empower and manage a team of financial professionals," said Shaw in her Arkansas Business spotlight.
Among other public service activities, Shaw is a member of the board of directors of the University of Central Arkansas College of Business Advisory Board and the co-founder of POWER (Professional Organization of Women Empowering Relationships). She is also a graduate of the University of Central Arkansas, where she earned a Bachelor of Business Administration Degree with the Highest Honors in Accounting.
Join us in congratulating Karen on an honor she very much deserves!