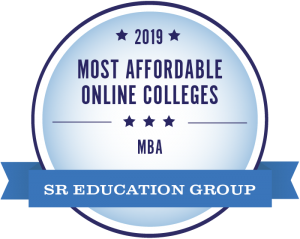 The UCA College of Business' Master of Business Administration and Bachelor's in Business Administration programs have been rated among the most affordable online degree programs in the country.
The college's MBA program was rated the No. 4 most-affordable online among peer programs, and the BBA the No. 24 most-affordable. The BBA program was the only Arkansas program listed, and the MBA program was one of only two from the state to be recognized.
The programs received the high marks from SR Education Group which gathers tuition rates from institutions across the country, as well as details about coursework and available degrees, to evaluate institutions' online programs for quality, affordability and accessibility.
To be considered for its ranking, an institution must be regionally accredited and offer at least one fully online degree.
"We want to make sure our students are able to obtain a valuable education that will help them move forward in their careers while also being affordable," said Michael Hargis, Ph.D., dean of the College of Business. "This recognition by OnlineU shows we have been successful in that mission."
The College of Business' MBA program has 133 students and offers concentrations in finance, health care administration, information management and international business specialization. It was recently rated among the best available in the country by The Princeton Review.
The college's BBA program in General Business has 338 students, including 60 fully online, and is designed for students who desire a breadth of knowledge in various disciplines rather than one.
More information can be found by visiting these links: