NFS @ UCA Blog
Monica Lieblong and Mariandree Ramirez were honored as part of the Annual UCA Service Learning Award Ceremony. Monica couldn't attend, but her face made an appearance. The UCA Service-Learning Program hosts an annual awards reception to recognize outstanding community engagement work by students, faculty, and community partners.  The Service-Learning Program is part of the Division of Outreach and Community Engagement (OCE) at UCA. Academic service-learning is a course-based teaching and learning strategy that integrates meaningful community service with instruction and reflection to enrich the learning experience, teach civic responsibility and strengthen communities. "Outreach is proud to recognize the outstanding work of these students, faculty and partners," said Shaneil Ealy, associate vice president of OCE. "Service-learning is built on meaningful collaborations between the campus and community, and we appreciate the hard work of all involved to make an impact together."
Attention Students and Graduates…
We are hiring a permanent team of full-time and part-time caregivers to work in the Central Arkansas area. We are interviewing for active jobs and will be hiring qualified caregivers IMMEDIATELY. If you are currently weary of working at an assisted living facility or nursing home, this is the job for you. SeniorKare is an equal opportunity employer. All applicants will be considered for employment regardless of race, color, religion, sex, sexual orientation, gender identity, national origin, veteran, or disability status.
Please do not apply if you do not meet the following criteria:
Must be able to pass a drug test and 7-yr background check
Must have a minimum of 2 years of caregiver experience or comparable training/schooling
Must have reliable transportation and a valid driver's license
Must be flexible, punctual, dependable, and ready to work!
We are a large regional, private-duty, non-medical caregiving company and offer top echelon pay, exceptional one-on-one work environments, and great benefits. We care for seniors in their homes, improving their quality of life, safety, and mental well-being. This is a flexible job with an excellent benefits package for full-time employees, opportunity for growth, and local hands-on leadership. We provide needed support for seniors, allowing them to remain in the comfort and safety of their own homes and maintain their independence. Our nurturing and caring companions can be matched to meet the emotional, spiritual, and physical needs of the individuals they care for.
Description: Individual trained for companionship, meal planning/preparation, shopping assistance, and household operations, including home management and housekeeping.
Qualifications: Successful completion of training and/or demonstrate understanding and practical competency in the following areas:
Understanding the needs of the elderly, handicapped, or convalescing individuals (human development and personal skills)
Meal planning/preparation and servicing
Transportation and escort services
Housekeeping to include sanitation; home safety
Handling medical emergencies in the home
Infection control
Requirements:
Possess patience and tact in working with an elderly or disabled client (minimum 2 years)
Work under close supervision of the agency supervisor
Current working order telephone number
Current Physical, PPD, CPR, and First Aid, if applicable
Functions: To follow client care plan provided, which may include the following:
Observe and report changes in client's condition
Meal Preparation and assistance with eating, if applicable
Routine housekeeping including laundry, changing the bed linens, dusting, washing dishes, light vacuuming, and other household duties.
Run errands as necessary, pick up prescriptions, accompany on medical appointments
Home management to include grocery shopping, paying bills, and maintaining a safe and clean environment
Provide watchful supervision and oversight during absence of the caregiver
If interested please call Brenda at 501-472-2903 or email at brenda@inhomeseniorkare.com

The Department of Family & Consumer Sciences announces a name change to the Department of Nutrition & Family Sciences, effective January 2021. While our department has grown and evolved over the years, content areas in the department remain focused on the science and art of living and working well in our complex world. Our courses are designed to enhance individual wellness and quality of life and to produce graduates who practice in an ethical and socially-responsible manner. We work to assist individuals, families, and communities to make informed decisions about their well-being, relationships, and resources to achieve an optimal quality of life. Changing the department's name to Nutrition and Family Sciences more accurately reflects the makeup of the students in our department and lessens any confusion of names between the department and degree programs. We offer the following programs for undergraduate and graduate degrees:
Bachelor of Science in Family & Consumer Sciences
Bachelor of Science in Family & Consumer Sciences Education
Bachelor of Science in Community Nutrition
Bachelor of Science in Dietetics
Bachelor of Science in Nutrition Sciences
Master of Science in Family & Consumer Science
Master of Science Dietetic Internship
Master of Science in Nutrition
Check out our website for more information: https://uca.edu/nfs
Dr. Roofe held a special student session dealing with stress and stress management techniques. The recording is posted here.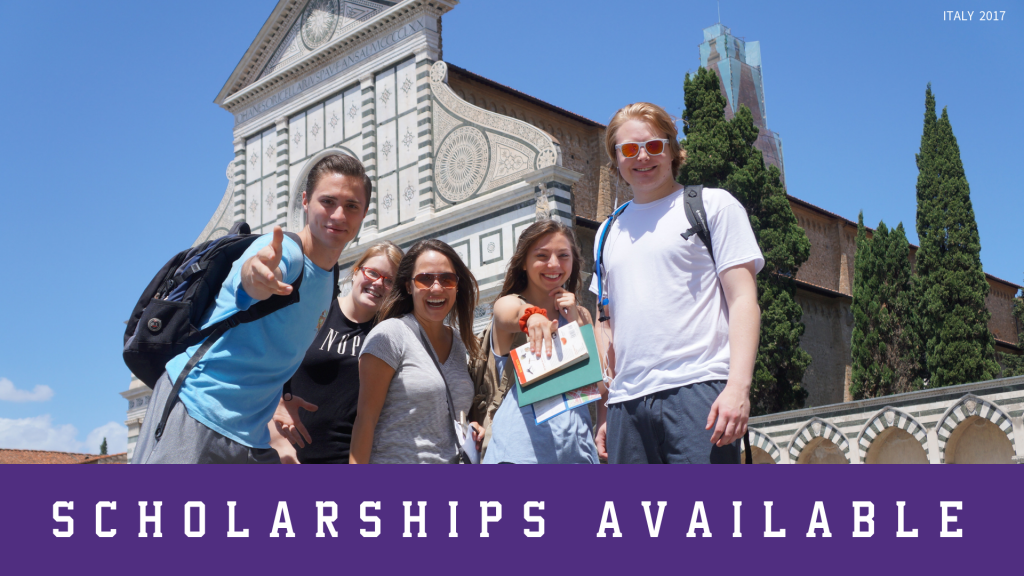 The scholarship application deadline for summer 2021 is October 9th at 4:30 p.m. Notifications will be emailed by October 30th. The notification email will detail deadlines to pay the deposit and accept the scholarship if a student is awarded. If a student is accepting a scholarship, the deposit deadline is Dec. 11th.
Students will be asked to upload answers to short response questions. Please preview these prompts before beginning the application.
Alyssa Frisby (L) represented the Student Dietetic Association Saturday at Admitted Students Day. Thanks Alyssa for showcasing our student led groups!
Make sure to like and follow us on Facebook – keep up with all the happenings around the Department.