Welcome
The Master of Science degree in School Leadership, Management, and Administration (SLMA) reflects the College of Education's historic mission and commitment to preparing leaders for P-12 schools. The Department of Leadership Studies offers a performance-based, 30 credit hour degree program for building and curriculum/program administrators. The program utilizes a variety of future ready technologies, authentic assessments, and personalized internships.
The SLMA program is a fully online program and uses a combination of online synchronous and asynchronous instruction (a virtual classroom). Candidates enjoy direct and individualized contact with their professors in small class settings.
While we welcome any out of state candidates, completion of any program, other than an initial licensure program, may not lead to licensure or endorsement in Arkansas or in the state in which you reside. It is your responsibility to check with your state's department of education to determine if the license or endorsement requirements are met through the program of study. If you are a potential out of state candidate, please contact the program coordinator directly. 
The following site provides the contact information for the Departments of Education in each U.S. state and territory. Contact your state's department of education for specific licensing requirements for your state: www2.ed.gov/about/contacts/state/index.html.
If you have any questions please feel free to contact the Program Coordinator, Dr. Nathan White.
---
---

---
Program Tracks
Information for Prospective Students
The SLMA program is built upon the knowledge that successful organizations demand highly trained individuals to serve as educational leaders.
The School Leadership, Management, and Administration (SLMA) degree programs comprise  30 semester hours of graduate credit. The program consists of an 24-hour core (eight 3-hour courses) and six hours advanced study (two 3-hour courses) of in a selected area of concentration (i.e. building-level administration OR curriculum/program administration).
SLMA is a CAEP accredited program. Students are required to pass the School Leadership Series, PRAXIS exam # 6991, with a minimum score of 157 for licensure. The percentage of graduates successfully completing the examination on the first attempt is among the highest in the state.
To be accepted into the degree program in School Leadership, Management, and Administration, an individual must:
Meet the general admission requirements of the university.
Provide the department with copies of transcripts of all previous academic work.
Submit a valid standard educator license OR a two-page, double-spaced letter of intent that includes reasons for applying to this program, future goals, and three professional references.
The SLMA program may be completed within two years. 100% of courses are available online! All SLMA courses have been approved by the Arkansas Department of Education as professional development hours.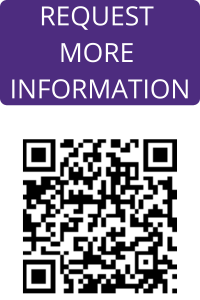 Information for Current Students
Advising – SMLA students should be advised every semester prior to registration. As a general rule, it is a goodidea for students to contact their advisor 2-3 weeks prior to registration. For registration information, monitor the Office of the Registrar for the Advanced Registration Schedule. The Schedule of Classes is usually updated 2-3 weeks prior to advanced registration.
DegreeWorks – Review DegreeWorks quarterly. This ensures the student stays on track to graduate.
Program of Study – This form may be used to assist the candidate in planning their course of study. (Graduate Bulletin)
Student Resources – The Leadership Studies website provides various student resources such as information on the Educational Testing Service (ETS), Graduate School, Torreyson Library, Technology Requirements for Distance.