Important Dates
Tentative Travel Dates:  July 1-14, 2024
Interest Meetings: View on Office of Education Abroad event calendar here.
Scholarship Application Deadline: November 1, 2023
Application and Deposit Deadline: January 15, 2024
---
Program Description
Are you ready to embark on a life-changing academic adventure? Imagine studying in two of Europe's most captivating cities, Stockholm and Riga! Our study abroad program offers an unparalleled opportunity to immerse yourself in the rich cultures, history, and vibrant environments of these two incredible destinations. Stockholm effortlessly blends rich history with cutting-edge innovation, offering travelers an unparalleled experience. Begin your adventure by exploring the city's charming Old Town, where cobblestone streets wind their way past centuries-old buildings, cozy cafes, and enchanting shops. Discover world-class museums like the Vasa Museum, housing a perfectly preserved 17th-century warship, and the ABBA Museum, celebrating the iconic pop group's legacy. In Stockholm, you'll find yourself amidst the stunning archipelago, surrounded by innovation and cutting-edge educational research. The city's commitment to sustainability, design, and education will inspire your studies and broaden your horizons.
Meanwhile, Riga, with its charming old town and unique blend of Baltic and European influences, provides a truly distinctive experience. Nestled along the serene Baltic Sea, Riga is a city of timeless beauty and captivating history. From its picturesque cobblestone streets to its stunning Art Nouveau architecture, every corner of Riga is a masterpiece waiting to be explored. The city comes alive after dark with a wide array of entertainment options. Start your night by exploring the bustling Old Town, where cozy pubs and stylish cocktail bars line the cobblestone streets. For an authentic Latvian adventure, delve into the vast forests and pristine lakes of the countryside.
By choosing our study abroad program, you'll not only gain valuable academic experiences but also create memories that will last a lifetime. Don't miss this chance to explore the dynamic city of Stockholm and the enchanting beauty of Riga – apply today and unlock a world of endless possibilities!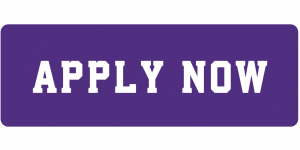 Health and Safety 
Students registering for programs should carefully read through all health and safety information provided during the application process. In addition, students should honestly complete the 'Health and Safety Form' so that any health related concerns may be adequately accommodated on study abroad programs.
Participants will be enrolled in comprehensive international insurance for the duration of programming. It is the student's responsibility to extend insurance cover if they stay abroad beyond UCA's planned program dates. For information about international insurance coverage: https://uca.edu/globalstudy/health-and-safety/
Students must attend one health and safety meeting during the spring semester. Meeting dates will be announced after the application deadlines.
---
Faculty Leaders and Course Offerings
Dr. Heather Martens traveled abroad as a teen with her family. She has lived in Switzerland, Niger, and The United States. She has lived in 8 states including Alaska. She has visited Puerto Rico, Mexico, and France. Dr. Martens loves to study other languages and cultures and has a particular interest in becoming more involved in The International School Psychology Association.
Courses offered by Dr. Martens:
PSYC 2370 Developmental Psychology
PSYC 4377 Study Abroad in Psychology
PSYC 3333 Multicultural Psychology
---
Program Cost
The program cost, when available, will be posted here.
---
Learn Swedish
Check out Mango Languages, a language learning resource free for UCA students.