---
Important Dates
Tentative Travel Dates:  May 20 – June 10, 2024
Interest Meetings: View on Office of Education Abroad event calendar here.
Scholarship Application Deadline: November 1, 2023
Application and Deposit Deadline: January 15, 2024
---
 Program Description
The UCA British Isles 2024 program aims to provide students with a three-week study abroad experience that deepens their understanding of the complex history and culture of both England and Scotland. The program will award special focus on the history and evolution of monarchy in those nations. The death of Elizabeth II and the succession of Charles III in 2022 attracted unprecedented global attention. These events suggest that the British monarchy remains an integral part of the United Kingdom's political and cultural landscape. Its presence also reminds the world of a rich and often controversial past where kings and queens not only reigned but ruled peoples well beyond the Atlantic archipelago.
The 2024 program will take participants from the Neolithic ruins of Stonehenge to the magnificent royal palaces of Hampton Court and Windsor Castle. In London, students will navigate ancient Roman ruins, medieval cathedrals, and palaces. In Edinburgh, students will explore the splendid churches, Stuart palaces and royal castles of Scotland.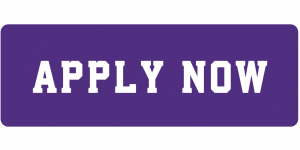 Health and Safety 
Students registering for programs should carefully read through all health and safety information provided during the application process. In addition, students should honestly complete the 'Health and Safety Form' so that any health related concerns may be adequately accommodated on study abroad programs.
Participants will be enrolled in comprehensive international insurance for the duration of programming. It is the student's responsibility to extend insurance cover if they stay abroad beyond UCA's planned program dates. For information about international insurance coverage: https://uca.edu/globalstudy/health-and-safety/
Students must attend one health and safety meeting during the spring semester. Meeting dates will be announced after the application deadlines.
---
Faculty Leaders and Course Offerings
I'm Vaughn Scribner, an associate professor of early modern British history at the University of Central Arkansas. I have led multiple study abroad trips to Great Britain and have travelled extensively otherwise. I love traveling and learning, and can't wait to introduce you to the life-changing experience that is study abroad!
Courses offered by Dr. Scribner:
HIST 2301 The Making of America [LD UCA Core: CI – American History & Government]
HIST 4391 Special Topics: England as Periphery and Center of Empire
Dr. David O'Hara is currently an Associate Professor of History at the University of Central Arkansas. A native of Northern Ireland, he received his PhD from McGill University in Montreal, Canada. Dr. O'Hara's current research explores print culture and the Troubles of Northern Ireland from the 1960s. In addition to serving as Assistant Director of Brigham Young University's education abroad program in London, Dr. O'Hara has traveled extensively throughout the British Isles and continental Europe.
Courses offered by Dr. O'Hara:
HIST 1310 From Mummies to Mongols: World History I [LD UCA Core: Diversity in World Cultures]
HIST 2360 History of England to 1690 [LD UCA Core: CI – Social Science]
HIST 4362 Tudor and Stuart England

HIST 4391 Special Topics: History of Scotland, to 1707

HIST 4391 Special Topics: Art & Architecture in Britain: From the Anglo Saxons to the Stuarts
HONC 3310 credit may also be offered to students currently admitted to Schedler Honors College.
---
Program Cost
The program cost, when available, will be posted here.