Last Updated: Wednesday, January 21, 9:29am CST
CETAL is working diligently to equip faculty with the resources and training they need to move face-to-face classes to fully online. When on-campus classes must move online, educational technology will provide a solution for faculty to continue instruction at a distance, also known as instructional continuity.
On this page CETAL has compiled the most recent resources and tutorials available for faculty to transfer instructional content and activities to the online environment. Our goal is to continue instruction and minimize disruptions to learning that could impede students' academic progress.
Use the quick links below to find out how to insert/create content inside your Blackboard course shell. If you need any technical support, you can always reach out to UCA's Help Desk.
For all the latest information about the ongoing situation here at UCA, be sure to look at the UCA Novel Coronavirus (COVID-19) website for the most up-to-date information.

To stay updated on COVID-19 in Arkansas, the Arkansas Department of Health gives updates on their website at 3 p.m. every day.

Any questions about COVID-19 in relation to UCA, please contact Amanda Hoelzeman, Director of Media Relations.
This page is rather lengthy, so if you are looking for something specific, use the "Find" function of your browser by hitting 'Control' and 'F' for Windows Users or 'Command' and 'F' for Mac users, then type in your search word to locate quickly.
CETAL Virtual Open Office Sessions
UCA's Center for Excellence in Teaching and Academic Leadership will be hosting virtual open office hours to help faculty get their face-to-face courses quickly moved into the online environment. If you have questions on how to use Blackboard, Blackboard Collaborate Ultra, Kaltura, or anything else about your online course, we are here to help you. Click the Zoom Link below to join during the times listed.
Monday – Friday – 8am – 9am, 3pm – 4pm
Are You Ready to Move Your Course Online?
When moving your face-to-face course online, there are certain things you need to be prepared to handle. Download the following PDF and answer the questions. This will help you determine how ready you are to move your course online. If you are not prepared, try not to worry. We will direct you to specific resources (found on this page and elsewhere on UCA's website) to make sure you have everything you need to transition to the online environment successfully. Click the PDF Icon to download the document.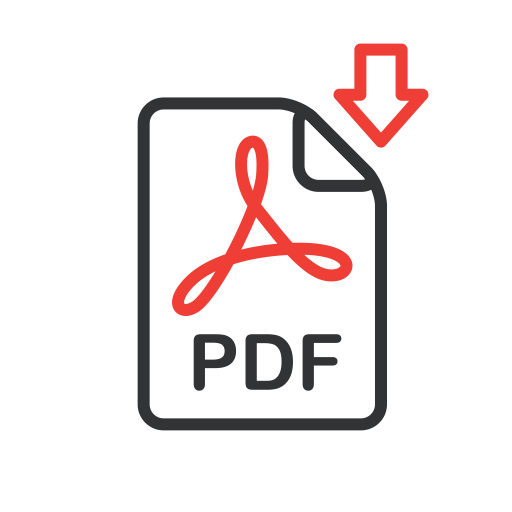 (Back to top menu.)

How to Communicate with Your Students About Moving Online
Moving your course into the online environment will be a change for you and your students. Everyone needs to be prepared for when this could happen. As the instructor, you need to communicate specific information to your students about this transition. These include telling students:
how to login to Blackboard to access the course,
how to contact you (email, phone, text message, etc.),
your expectations of having class (synchronous/asynchronous),
how to navigate the online course, and
where and how to get technical support.
The Chronicle of Higher Education has a great article on other tips and tricks you can do make sure you and your students are fully prepared.
Considerations Before Getting Started
Moving your course online has some special considerations that might affect how you deliver your content. Here are some questions to ask yourself while making the transition:
Can my student's access my course content if they have limited bandwidth?
Do my student's know how to contact me if one method is not possible?
Can my student's have access to the necessary technology and tools to complete the work?
If I hold synchronous class sessions, what happens if my students cannot login at the specific time?
It is okay if you do not know the answers to these questions for each individual student. Download the following PDF form to share with your students (perhaps have them fill it out and submit it in an assignment in your online course) to get a better idea of their situation and how you can best help them during this time.
Introduction to Online Courses in Blackboard


Every face-to-face course at UCA is given a Blackboard course shell. Some faculty members already take advantage of this by choosing to web-enhance their course. However, if this is a new concept with you, do not worry. Below we will share with you several different resources you can use to mimic the same things you do in your face-to-face course and move it into a Blackboard course shell. Want to have a synchronous lecture with your students, including real-time discussion? You can do that. Do your students have a project that needs to be turned in? Have them submit it in Blackboard. Want to share web articles, videos, and podcasts that enhance your lectures? Put them online. Need to give a quiz or test that has both multiple-choice and essay questions? Create the quiz in Blackboard and use Respondus Lockdown browser to ensure academic integrity.
In this short video, you will learn how to login to the UCA Blackboard LMS, find your course, find the main menu, and see how to find the Grade Center.
We have also created detailed webpages dedicated to more in-depth information and tutorials on how to use Blackboard and Respondus Lockdown Browser and Monitor for testing security. You can find those links below:
Hosting Class Online with Blackboard Collaborate Ultra
Blackboard Collaborate allows you to schedule and hold classes online anytime of the day. If you can't make it to class in-person, hold class at the same time online. Blackboard Collaborate also allows you to record the entire session, which is great for those students who are unable to join the synchronous session. Also, be sure to familiarize yourself with UCA's FERPA Considerations in an Online Classroom Environment when using Blackboard Collaborate or any other web-conferencing tool.
For detailed instructions on how to use Blackboard Collaborate, please visit the CETAL webpage below.
LINK: Blackboard Collaborate Ultra
Instructors also have access to other web-conferencing tools that they could use instead of Blackboard Collaborate Ultra. These include Google Meet and Zoom.
To help you choose which platform might work best for your class, we have created a detailed document about what each program offers.
LINK: Web Conferencing Comparison Sheet
To view tutorials and learn more about Google Meet and Zoom, be sure to visit the following pages:
Creating Lecture Videos with Kaltura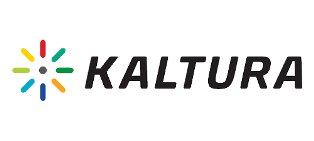 Kaltura is a service that is integrated into UCA's Blackboard LMS that allows you to create both videos using your webcam and microphone, as well as screencasts for video lectures. If your class is going to be cancelled, you can use Kaltura to create a video lecture that you send to your students to review before the next in-class meeting. Kaltura also allows the creation of in-video quizzing, where you can embed questions to students to answer while they watch to increase their engagement.
For more information on how to use Kaltura in your online course, CETAL has created a dedicated page to Kaltura with detailed instructions and video tutorials.
LINK: Kaltura
UCA's Online Testing Policy
Students will follow testing protocol per faculty requirement.
If required by faculty, students will use Respondus Lockdown Browser with Monitor for exams.
The computer used to take the exam must sit on a flat surface (table, desk, etc.).
Students will use a detachable web camera to complete the environmental scan which includes the following:

A 360 degrees view of the entire room, including the table/desk the computer sits upon, and the student's lap.
The computer monitor, keyboard and behind the computer monitor.
The student powering off any mobile devices or wearable technology,

After the environmental scan, students must place the camera on the top or side of the monitor.
Students may only wear head covering for cultural or religious purposes.
Protective medical masks can be worn but the inside must be scanned during the environmental scan.
Students may not wear any headphones (wired or wireless). Small, foam earplugs may be used for noise cancellation, but must be shown in the environmental check.
The student's face must stay within the monitor frame during the entire exam.
Students must start and complete the exam in the allotted time frame.
Students may not read questions or answers out loud in their entirety.
Students who require testing accommodations need to contact the Disability Resource Center by email at drc@uca.edu
Students who have questions or concerns about this policy should contact their faculty member.
How to Help Your Students
This will most likely be stressful for your students during this transitional phase. However, we have compiled many different resources for you to share with them if the need arises.
Student Accessibility and Accommodation Concerns
When creating an online course, there will be some accessibility concerns that need to be addressed. You may have students that have visual and/or hearing impairments, so all course materials need to be accessible to those students. For example, scanned copies of textbook pages turned into a PDF cannot be read by a screen reader that visual impaired students depend on using.
If faculty have students that require specific accommodations, please contact the UCA Disability Resource Center (DRC) for more help.
When creating recorded lecture videos, faculty members should upload those files to either Kaltura or YouTube. This will allow the students to stream the video and not have to download the entire file, which helps for students with slow internet connections. Those services will also create captions automatically. It is not a perfect solution, however. If the audio quality is good and you speak clear and at a normal pace, its automatic captioning capabilities can make videos more accessible to your students.
REMINDER: If you upload videos to YouTube, make sure you make them "Unlisted" (instead of Public) to remain FERPA Compliant. Kaltura videos are already FERPA Compliant.
The DRC has compiled many tools and resources that can help you make sure every student can be successful in your online course.
How To Access UCA Library's Online Services and Resources.
The UCA Library is ready to help with online resources and services. We can provide assistance synchronously and asynchronously depending on your preferences and needs. We have plans in place to provide remote assistance, if needed. Please visit our COVID-19 webpage for streamlined information in a concise format (this is also the easiest way to submit a help request!).
Additional Resources (Best Practices)
Need Additional Help?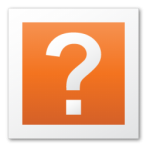 Since all courses have moved online, we expect a large increase in support tickets to open with the UCA Help Desk. We suggest you start planning ahead and get familiar with all of these tools now. If you're having technical issues with Blackboard, your computer, passwords, a software program, or anything technical in nature, you can get support via the following methods:
Are you wanting to get training on how to use Blackboard or an instructional tool, such as Kaltura or Respondus?
The instructional designers in CETAL are also available to help, if possible. Unfortunately, we do not have the resources to build your course for you. Are you wanting to discover ways to be a more effective online teacher? Would you like to know why you should use a blog over a journal in your online classroom? Are your assignments lacking engagement with your students? UCA's Center for Excellence in Teaching and Academic Leadership has some great instructional designers that can help you!