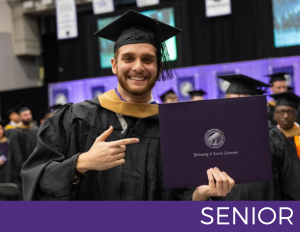 Senior Year
This is it – your final year! Now, you're preparing to EXCEL in life beyond your undergraduate studies.  You've planned ahead and set smart career goals.  Your hard work will pay off soon.
Excel in career

Work additional

internships

to build more skills

Meet with a

UCA career coach

to update resume and build your LinkedIn presence

Organize your

job search

for permanent positions

Request letters of recommendation from advisors, faculty, employers

Excel in lifelong learning

Apply for graduate school

Consult with faculty about professional organizations and certifications

Excel in community – Give back.