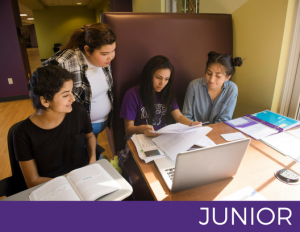 Junior Year
Cooperative education, internships, and summer employment will help you acquire new skills, learn more about careers and develop a network of contacts. Aim for outstanding academic performance, especially in your major. Now's the time to go back and once again ask and answer the questions "Who am I?" and "What do I want?"
Seek leadership responsibilities in extracurricular activities.
Update your resume after each work experience or on-campus leadership activity.
Make an appointment to have your resume critiqued by one of the Cooperative Education professionals and adapt it for the positions for which you are applying.
Continue to build practical experience through internships, co-ops, and student activities.
Establish relationships with professors and supervisors as their recommendations are invaluable.
Register with the Career Services online recruitment system (Bears4Hire), arkansasjobs.net,  and start visiting NaceWeb.org.
Identify career options that match your major and interests:

Take Interest Inventories.
Research careers.
Discuss career opportunities in your major with faculty, professionals, advisors, and Career Services staff.

Begin networking with professionals already in the field.
Network at the career fairs.
Attend the Annual Internship Banquet to network with company representatives offering internship opportunities.
Do an internship. If your fall and spring semesters are too full, plan to intern during the summer.
Explore career paths while building and demonstrating your skills through micro-internships.
Visit Resources for other links to help you toward your career.