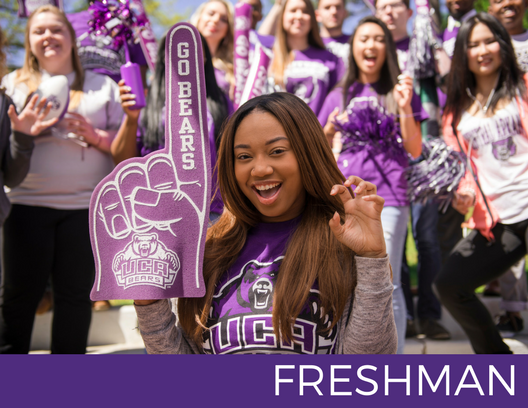 Freshman Year
As you begin your college education, it's perfectly okay not to know what you want to do later in life. We are here to partner with you on this journey.
Take time now, as a freshman, to explore as much as you can about your skills, personality, lifestyle preferences, interests and values. This information will help you choose a major and begin to explore the exciting world of career possibilities awaiting you!
Develop your interests and skills through student organizations, sports, general education classes and extracurricular activities.
Get to know faculty, staff and advisors.
Explore courses and talk to advisors about options you are considering.
Establish good time management and study skills.
Talk about your career interests with parents, friends, professors and other individuals already employed.
Set up your profile in Bears4Hire (Handshake) and familiarize yourself with the platform.
Meet with a Career Coach in Career Services.
Network at career fairs.
Select a major.