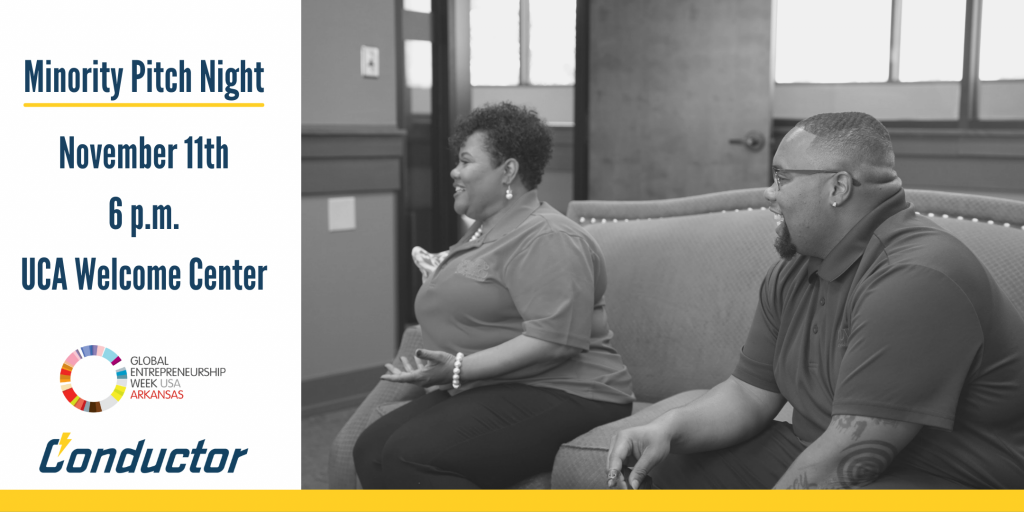 The Conductor is celebrating Global Entrepreneurship Week and hosting a Minority Entrepreneurship Pitch Night! Minority Pitch night will take place November 11 at the UCA Welcome Center from 6 – 7:30 p.m.
$2,000 worth of prizes will be given away—$ 1,000 for the judge's choice and $1,000 for people's choice. Pitches are open to entrepreneurs, innovators, students, and dreamers who want to share a business idea.
Rules for your pitch:
– 60 seconds
– No slides, notes, or images
– One pitch per contestant
You can attend as a contestant or audience member. A virtual option will be available as well for attendees only.
Doors open at 6 p.m., and the pitches begin at 6:30. Appetizers and beverages will be provided for all who attend.