Description
The Doctor of Physical Therapy (DPT) program requires a Baccalaureate degree as well as specific prerequisite coursework.  Students attending UCA for their undergraduate work may declare a degree with the major of their choice and incorporate the prerequisite coursework (see UCA DPT Course Checksheet).  Students who are interested in physical therapy and plan to apply for the DPT Degree can view the DPT Brochure. Information on applying to the UCA DPT Degree is also described on the DPT Degree web page. If you are considering the DPT Program, contact the Department at 501-450-3611 or send an email to:  pt@uca.edu for questions about the degree requirements, DPT prerequisites, admission options and deadlines, and clinical observation requirements.
---
Observation Hours Important Note
Due to social distancing requirements currently in place for COVID 19, the UCA Department of Physical Therapy would like to ask students to pause any plans for observing physical therapy beginning immediately.  This will allow our clinical partners in the community to focus on their patient and staff needs and limit the number of people in their clinical spaces.  We appreciate your understanding.
---
DPT Application Update – Observation Hours: May 6, 2020
Due to social distancing requirements currently in place for COVID 19, the UCA Department of Physical Therapy is temporarily lifting the requirement for DPT Applicants to complete physical therapy observation hours for the October 1, 2020 application deadline. Students accepted into the DPT program may be required to complete observation hours or an alternative activity following acceptance if deemed necessary. We appreciate your understanding as this allows our clinical partners to focus on patient needs.
---
DPT Application Update April 15, 2020
The UCA DPT program will accept all pass/fail courses that are passed at an accredited 2 or 4 year institution.
The GRE and TOEFL exams are offering at home tests and have increased availability and accessibility -click to see recent updates for GRE and for TOEFL.
---
Freshman Admission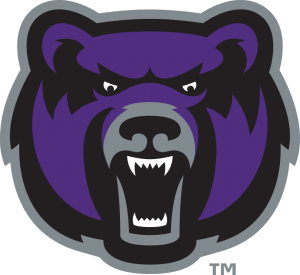 Students who begin at UCA as a freshman with a 30 or higher on the ACT (1320 on SAT in critical thinking and math) from high school are eligible for Freshman Admission to the DPT Program. Freshman admit students who maintain the necessary requirements will be automatically admitted to the DPT program.   Actual enrollment will occur after completion of the baccalaureate degree.To maintain freshman admission status students must:  take all coursework at UCA, complete the GRE by October 1 of senior year (DPT application deadline), attend three Pre-PT Club meetings each year, by September 1 of application year hold a 3.70 cumulative GPA and 3.50 cumulative science GPA, complete a minimum of 30 hours of observation of a physical therapist (at least 10 hours in each setting including a variety of two or more clinical settings), complete 22 hours of required science by October 1 of senior year and complete their bachelor's degree and all required prerequisites by August of the year of enrollment in the DPT program.  See UCA DPT Brochure for more information. Students interested in freshman admission can contact Mr. Mike Hawkinson for more information about the program and application process by email at mhawkinson@uca.edu or by phone at (501) 450-5541.
---
Pre-PT Club
The Pre-PT Club is a recognized student organization at UCA for students who are interested physical therapy.  The club meets the first Tuesday of each month during X-period.  The meetings are designed to help UCA students learn about the profession of physical therapy.  For more information, contact the Department at 501-450-3611.
---
Documents and Links:
The UCA DPT Brochure includes detailed information about the DPT program, admission, application, prerequisites, and more.
UCA DPT Course Requirements – see UCA DPT Course Checksheet.
UCA Admissions – https://gopurple.uca.edu/ 
Link to Arkansas Course Transfer System
Link to:  Arkansas Four Year Schools PT Prerequisite Course Equivalency to UCA
---
Accreditation
The University of Central Arkansas is a member of and accredited by the Higher Learning Commission (HLC) as a bachelor's, master's, specialist's, and doctoral degree granting institution. The Professional Doctor of Physical Therapy program at the University of Central Arkansas is accredited by the Commission on Accreditation in Physical Therapy Education (CAPTE), 1111 North Fairfax Street, Alexandria, Virginia 22314; telephone: 703-706-3245; email:accreditation@apta.org; website:http://www.capteonline.org
---
For more information about the DPT Program contact the Department of Physical Therapy at (501) 450-3611 or email to pt@uca.edu.