DPT Program
The Professional Doctor of Physical Therapy program prepares individuals to become licensed physical therapists*. Following a selective admission process, 60 students are invited each fall UCA semester to begin study in the three year Professional DPT Program.  See the UCA DPT Brochure. The curriculum includes 124 credits (graduate level) where students progress from foundation sciences and skills to application to patient care concluding with full-time clinical experiences at clinical education facilities in and out of the state.  See our UCA DPT Course Check sheet for courses needed in addition to a bachelor's degree in order to apply to the UCA DPT Program.  The Prerequisite Course Transfer Guide provides helpful information about courses at four-year colleges & universities in Arkansas.
---
Student Outcomes
First Time Pass Rate on the NPTE: (2021, 2022) = 91.4%
Graduation Rate (2021, 2022): 96.7%
Employment Rate (2021, 2022): 100%
Updated 2/13/2023.
---
UCA Ranked for Best Physical Therapy Program
The UCA Physical Therapy program was ranked #42 of 237 DPT programs in the U.S. by US News and World Report for 2020. See article at https://www.usnews.com/best-graduate-schools/top-health-schools/physical-therapy-rankings.  Part of the Best Graduate School, Best Health School rankings.  Fully accredited DPT programs were surveyed.  Those schools with the highest average scores appear in the rankings sorted in descending order based on their average peer assessment score.
---
DPT Accreditation 
The Doctor of Physical Therapy Program at the University of Central Arkansas is accredited by the Commission on Accreditation in Physical Therapy Education (CAPTE), 3030 Potomac Ave., Suite 100, Alexandria, Virginia 22305-3085; telephone: 703-706-3245; email: accreditation@apta.org; website:http://www.capteonline.org.  If needing to contact the program/institution directly, please call (501) 450-3611 or email at pt@uca.edu. 

---
Admission Requirements
The professional DPT program requires a Baccalaureate degree as well as specific prerequisite coursework.  Students attending UCA for their undergraduate work may declare a major of their choice and incorporate the required UCA DPT Course Checksheet for the DPT program.  Other requirements for admission to the program include a minimum overall GPA of 3.00 and GPA of 3.00 in sciences.  At the time of application a minimum of 22 of 31 hours of required prerequisite sciences must be successfully completed (before the application deadline). The Graduate Record Exam (GRE) must also be completed as well.   Students enrolled in the DPT program must perform certain essential functions in order to participate in and complete program requirements.  The DPT Brochure provides a complete description of the program and admission process.
---
Early Assurance Program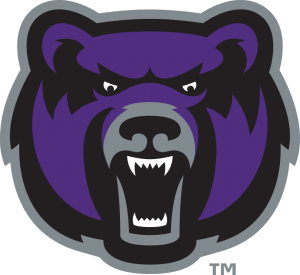 Students who begin at UCA as a freshman with a 30 or higher on the ACT (1360 on SAT) from high school are eligible for the Early Assurance Program for admission to the DPT Program.  These students who maintain the necessary requirements will be automatically admitted to the DPT program.   Actual enrollment will occur after completion of the baccalaureate degree. To maintain Early Acceptance Program status students must:  take all coursework at UCA, attend three Pre-PT Club meetings each year, by September 1 of application year hold a 3.70 cumulative GPA and 3.50 cumulative science GPA, complete 22 hours of required science by October 1 of senior year and complete the BS degree and all required prerequisite courses (UCA-DPT-Course-Checksheet) by August of the year of enrollment in the DPT program.  Students who are interested in the Early Assurance Program can contact Mr. Mike Hawkinson for more information by email at mhawkinson@uca.edu or by phone at (501) 450-5541.
---
Application
The UCA Department of Physical Therapy application deadline is October 1st each year.   Application to the Professional DPT Program requires completing an on-line application at the Physical Therapist Centralized Application Service (PTCAS) website at https://portal.ptcas.org/. The top applicants are invited to a mandatory interview scheduled for an early Friday in December.
---
Estimated Cost of Program
UCA DPT Financial Fact Sheet is a CAPTE mandated form that allows prospective students to make accurate financial comparisons between programs.  UCA-DPT-student-financial-fact-sheet.
The estimated total costs for the three years of the UCA DPT program ($53,000) are well below national average for public universities ($69,826 2021-2022 CAPTE average).  Tuition and fees are subject to change at any time.  Information on tuition and fees is available from the UCA Student Accounts office at http://www.uca.edu/studentaccounts.
---
International Students
All international students applying to the DPT program must also meet the requirements for international students (see below) and submit an application through the UCA International Affairs office (see below) in addition to their application to the DPT program through PTCAS.  Please note that World Education Services (WES) is the preferred foreign transcript evaluation service for PTCAS applicants with non-US coursework.  UCA DPT International Applicant Information, UCA International Engagement, International Student Admission Information.
---
*With respect to code 668.43 (a)(5)(v):  By virtue of being an accredited program by the Commission on Accreditation in Physical Therapy Education (CAPTE), the UCA Doctor of Physical Therapy (DPT) Program graduate is eligible to apply for physical therapy licensure in all states, the District of Columbia, Puerto Rico and the US Virgin Islands and is eligible to sit for the National Physical Therapy Exam (NPTE). Successful applicants for licensure must meet specific application requirements as directed by each state (i.e. as paying a fee, completing a jurisprudence exam, submission of a background check, and providing official transcripts, etc.) as well as receiving a passing score on the National Physical Therapy Exam. The following links provide more information about licensure requirements:  www.fsbpt.org, www.arptb.org.
---
Documents and Links
UCA-DPT-Brochure Program description and admission process.
UCA-DPT-student-financial-fact-sheet Provides specific information about costs of the UCA DPT program.
Essential Functions of the DPT Student
UCA DPT Course Checksheet List of DPT prerequisite courses required for admission.
PTCAS Applications to the UCA DPT Program are processed on-line through the Physical Therapist Centralized Application Service (PTCAS)
AR Course Transfers DPT prerequisites and equivalent courses at Arkansas Four Year Colleges & Universities for transfer credit.
Equivalent Courses For UCA courses versus Arkansas two-year and four-year colleges and universities
UCA DPT Curriculum Sequence Professional DPT Curriculum Sequence of Courses.