Physical Therapy
WELCOME
The Department of Physical Therapy at the University of Central Arkansas offers a PhD in Physical Therapy degree, a Doctor of Physical Therapy (DPT) degree, and an accredited Pediatric Physical Therapy Residency Program.  The UCA Department of Physical Therapy began graduating students in 1972 as the first PT Program in the state of Arkansas.  As a member of the College of Health and Behavioral Sciences, the Department of Physical Therapy is currently chaired by Dr. Kevin Garrison, PT, PhD, Interim Chairperson and Associate Professor.
The Department of Physical Therapy web site provides resources for prospective students, clinical faculty, and physical therapy alumni.  The UCA DPT Brochure 2020-2021 provides details regarding admission.
Position Opening: Assistant/Associate Professor -Physical Therapy
University of Central Arkansas Assistant/Associate Professor is a core faculty member who engages in teaching, research and service in the Department of Physical Therapy, which offers the DPT and PhD degrees and a pediatric residency program. The position is a 9-month tenure track appointment. Rank and salary are commensurate with candidate education and experience. Teaching responsibilities include the team-taught human gross anatomy course and clinical science areas commensurate with education and experience.
A terminal academic degree in physical therapy, rehabilitation science, or a related field. Candidates without the terminal academic degree may be considered for a non-tenure-track appointment at the rank of Clinical Instructor. Experience in teaching or the willingness to become proficient in course preparation, course delivery, and student assessment in order to facilitate a team-based gross anatomy course.  Faculty candidates with a degree in physical therapy must be eligible for licensure in Arkansas.
For more information: jobs.uca.edu/postings/7235
UCA Ranked for Best Physical Therapy Program
The UCA Physical Therapy program was ranked #42 of 237 programs in the U.S. by US News and World Report for 2020. See article at https://www.usnews.com/best-graduate-schools/top-health-schools/physical-therapy-rankings.  Part of the Best Graduate School, Best Health School rankings.  Fully accredited DPT programs were surveyed.  Those schools with the highest average scores appear in the rankings sorted in descending order based on their average peer assessment score.
Latest News and Events –  Click Here
2020 Graduate, Jansen Stein, Receives Perfect Score on NPTE
Reese Named Dean of the College of Health and Behavioral Sciences
Observation Hours Lifted for October 1, 2020 DPT application.
UCA PT Ranked in US News and World Report
Dr. Bandy Named Fellow of the APTA
Dr. Lowe to Receive APTA Faculty Award
---
Department of Physical Therapy
Mission  Educating leaders in physical therapy.
Vision  Moving individuals and communities toward optimal health.
Core Purpose  To advance and improve the profession and practice of physical therapy.
ARISE:  All of our actions and interactions are guided by the following core values:  Altruism, Respect, Integrity, Service and Excellence.
---
Follow Us on Social Media 
FB:  Like us UCA-Physical Therapy    Twitter @UCADPT     Instagram UCADPT
---
UCA Doctor of Physical Therapy Rated Best by Region
The Doctor of Physical Therapy program at UCA was named by HealthGrad.com as a Top Pic for the Best DPT Programs by Region.  Their list was prepared in part by schools with a "proven track record of exceptional graduate outcomes as evidenced by a 100% pass rate on the NPTE (National Physical Therapy Exam) for recent cohorts".
Click here to view the article.  UCA is listed among schools in The South region that also included University of North Georgia, Virginia Commonwealth University, Duke University, Medical Center of South Carolina, University of Miami, University of Tennessee, and University of South Florida.
---
DPT Accreditation
The Doctor of Physical Therapy Program at the University of Central Arkansas is accredited by the Commission on  Accreditation in Physical Therapy Education (CAPTE), 1111 North Fairfax Street, Alexandria, Virginia 22314; telephone: 703-706-3245; email:accreditation@apta.org; website:http://www.capteonline.org.  If needing to contact the program/institution directly, please call (501) 450-3611 or email pt@uca.edu. 

---
Student Outcomes 
UCA DPT graduates of 2019 achieved a First Time Pass Rate of 89.7% for the National Physical Therapy Exam (NPTE) and an overall pass rate of 100% . Performance of UCA DPT graduates over the past two years is as follows: (updated 11-30-2020)
Pass Rate on the NPTE: (2018, 2019) = 100%
Graduation Rate: (2019, 2020): 97.6%
Employment Rate (2019, 2020): 100%
---
Location
UCA is located in Conway, Arkansas (25 miles north of Little Rock) with a population around 65,000.  The Department of Physical Therapy is a member of the College of Health and Behavioral Sciences which also provides programs in psychology, nursing, occupational therapy, speech-language pathology, dietetics, and athletic training.  The PT Department is housed in the Physical Therapy Center that includes over 40,000 square feet of teaching, lab and research space located on Bruce Street between the Prince Center and Estes Stadium (see campus map below).  The building emergency plan (PTC Emergency Procedures) is provided below.  Contact the Department of Physical Therapy directly at (501) 450-3611 or email at pt@uca.edu.
---
Links
APTA Arkansas arpta.org
American Physical Therapy Association (APTA)
"You Can Be Me" Video and Information for Prospective Students:
---
Department of Physical Therapy
Physical Therapy Center, Suite 300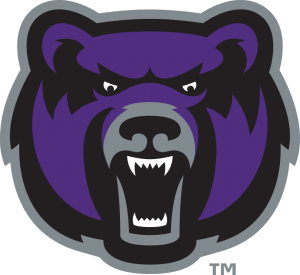 201 Donaghey Avenue, 
Conway, AR  72035
Phone 501-450-3611
FAX 501-450-5822
Email:   pt@uca.edu
Web:   uca.edu/pt