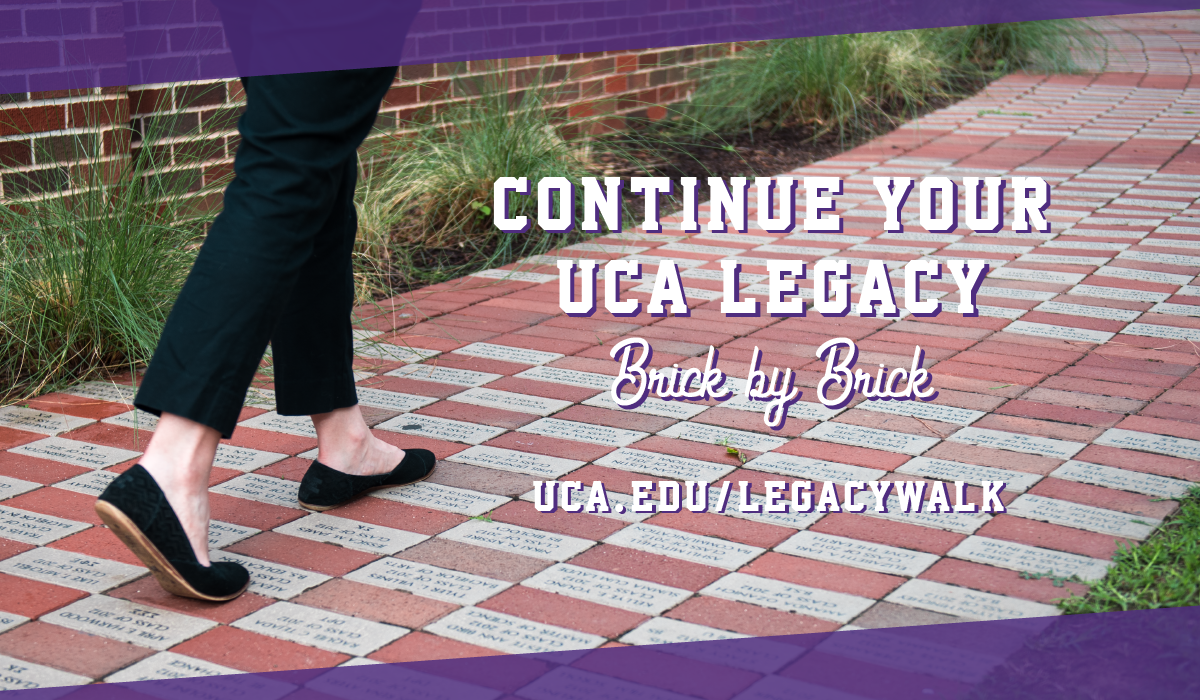 One of our most treasured traditions at the University of Central Arkansas is the UCA Legacy Walk. From the first graduating class of 1909 to the class of 2020, our legacy brick walk symbolizes our heritage of excellence in education.
Whether you graduated 60 years ago or 2 years ago, we invite you to join this tradition by commemorating your accomplishment with a personalized brick to be placed with your graduating class.
A new Legacy Friends section has also been added, providing faculty, staff, friends and former students an opportunity to show their purple pride with a personalized brick.
The Legacy Walk is located in the Amphitheater in front of the student center, near Old Main and Ferguson Chapel.
Additional Information:
The next brick order will be placed in August 2021.
Bricks are ordered twice per year (February and August) or more frequent as warranted by number of orders received.
Replicas may only be shipped to street addresses. Shipping and handling for replica bricks are included with purchase. International shipping is not available.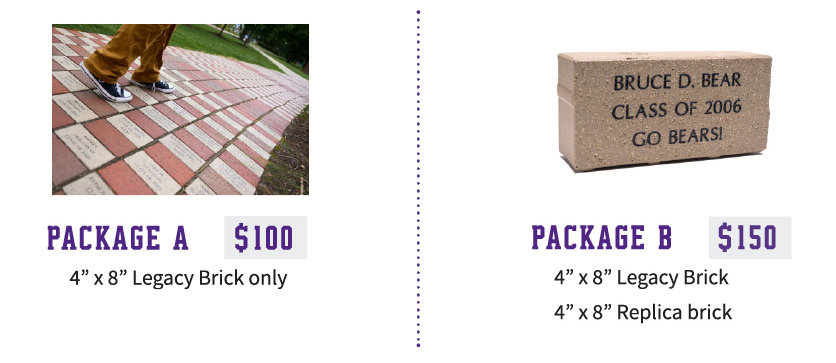 For more information, contact the Office of Annual Giving at 501-450-5698 or email hcrafton@uca.edu.