What is Day of Giving? | What is the UCA Fund? | Impacts Made | Spread the Word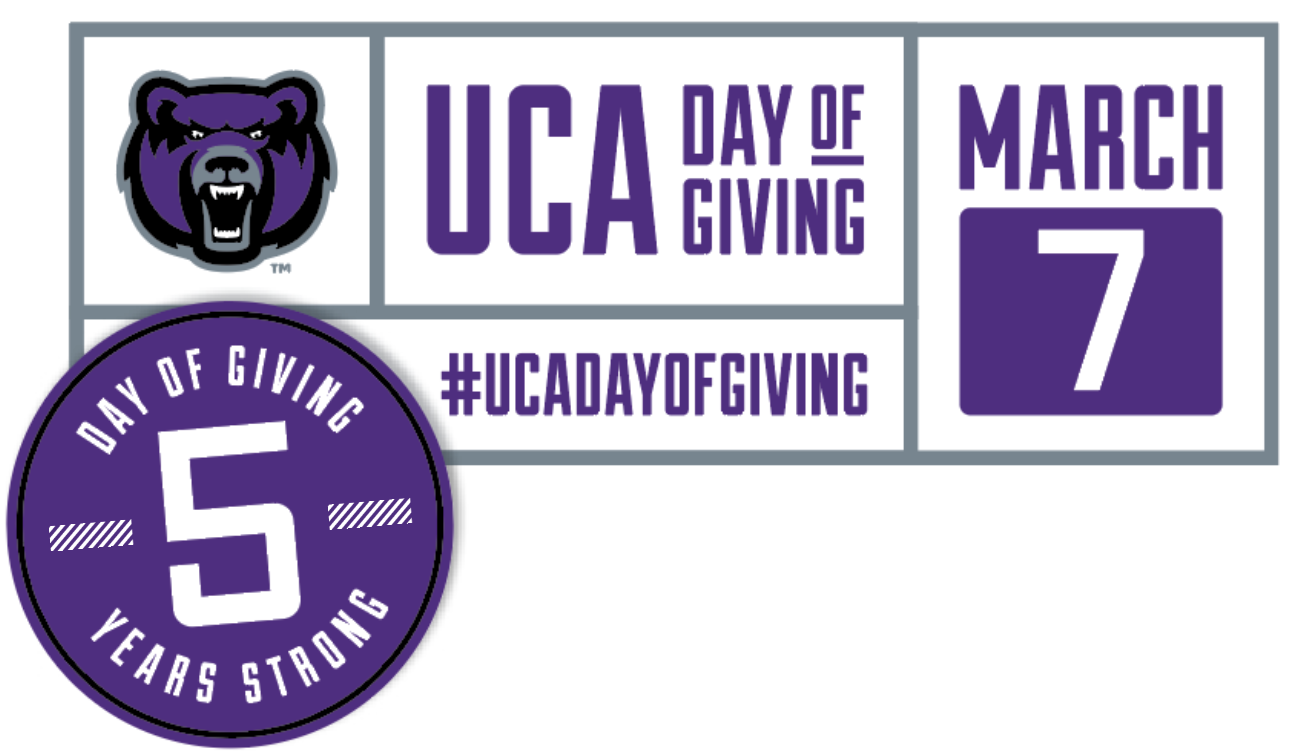 What is UCA Day of Giving?
UCA Day of Giving is an annual 24-hour giving drive. The next Day of Giving will take place on March 7, 2019. We are challenging all alumni, parents, faculty, staff and students to join us for UCA's 5th Day of Giving.
How can I give?
On Day of Giving, we will have a dedicated online donation form available where you can give via credit card or Paypal. You will also be able to give in person, through your favorite money mobile apps, or by calling 501-852-2743.
Where does the money raised go?
You decide! Choose where your gift goes! A specific college or program? That great student organization? Your favorite team? Many UCA Foundation funds are available for your choosing that benefit any of these categories:
Student Impact
Funds scholarships for students in financial need
Classes get hands-on experience in a real world environment
Campus Impact
Funds faculty and student research projects
Provides classrooms with state-of-the-art equipment
Community Impact
Allows experiential and service-learning opportunities
Brings a guest lecturer, first class exhibits and performances to campus for the UCA community and surrounding areas
Why are private funds needed?
There has never been more pressure on universities to increase private funding as state funding remains flat. Gifts to the UCA Foundation make a difference when state money runs out. 
How can I help get the word out about UCA Day of Giving?
Download a UCA Day of Giving image to help spread the word and increase participation.  Post about UCA Day of Giving on your social media sites using #UCADayofGiving and share the excitement! Thank you in advance!