The College of Education is proud to present Digital Innovator virtual professional development (PD) sessions via Zoom. PD credit hours will be offered for each session. This event will be held on November 14, 2020. Please scroll through this page for session and presenter information.
These sessions are NO COST! Space is limited, but session recordings will be available at a later date. 
PD credit will not be awarded for those who cannot attend in person via ZOOM.  Recordings of the sessions might be available but viewing will not result in PD credit.  
---
Universal Design for Learning (UDL) While Making in Digital Environments
Presented by: Kristy Bentley, Stephanie Boger, and Mandy McFall
November 14, 2020 from 9:00 AM – 10:00 AM CDT
Recording: https://youtu.be/GzeEth7x260
Today, more than ever, the ability to effectively communicate with our students is increasingly important and challenging. While using a maker lesson, we will demonstrate Universal Design Learning (UDL) Guidelines. UDL is designed to help create expert learners who are purposeful and motivated, resourceful and knowledgeable, while also being strategic and goal-oriented. To attain this goal, we will go through UDL checkpoints used to access, build, and internalize learning. We will provide multiple means of engagement, representation, with action and expression that can be used in your classrooms tomorrow.
About the presenters:
Kristy Bentley is a National Board Certified teacher and is currently working on her Ed.S. degree in Digital Age Teaching and Learning at the University of Central Arkansas. Kristy is the library media specialist at Jim Stone Elementary in Conway, Arkansas. Before becoming a library media specialist, Kristy taught middle school science, but now she spends her days working with students to increase their knowledge and skills in every discipline from reading to technology. Kristy facilitates learning in the makerspace at Jim Stone Elementary where students discover their creativity.
Stephanie Boger is a graduate student at the University of Central Arkansas working on her Ed.S. degree in Digital Age Teaching and Learning. Previously, she worked at Hewlett-Packard in Houston, Texas, as a worldwide learning and certification program manager in the Enterprise Servers and Storage groups. She worked as a Clinical Assistant Professor at the University of Houston, in the College of Education, in the Department of Curriculum and Instruction teaching preservice teachers how to incorporate technology into their classrooms. She has lifetime Texas teacher certifications in elementary enclosed and physical education classrooms.
Mandy McFall is a High School Counselor at Buffalo Island Central in Northeast Arkansas. She also serves as the District Test Coordinator, AP Coordinator, and ESOL Coordinator. She serves on the Guiding Coalition and is the High School Career Coach. She holds a M.S.E. in Administration and Curriculum/Instruction from William Woods University and a M.S.E. in School Counseling from UCA. She is now pursuing her Ed.S. in Digital Age Teaching and Learning at UCA.
---
Confidence for Young Mathematicians
Presented by: Katrina Robertson
November 14, 2020 from 10:00 AM – 11:00 AM CDT
Recording: https://youtu.be/66SnysInDQg
Student mathematical confidence is a vital part of the elementary classroom. The mathematical practices are supported with researched instructional strategies that include student discussion, student critique, clear learning objectives, and student self-reporting according to success criteria. This presentation will incorporate video examples of researched strategies that have a high effect size, according to John Hattie, and resources samples that can be used within the elementary classroom and digital classroom to improve student mathematical confidence.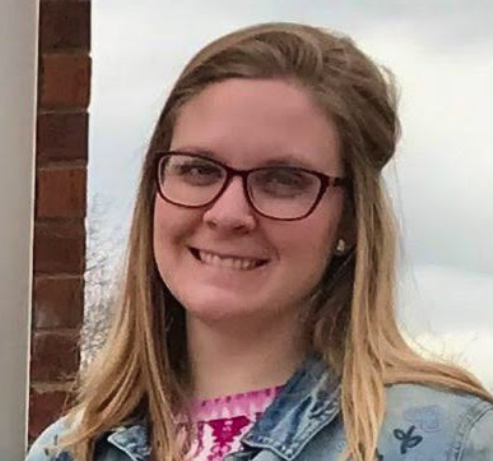 About the presenter:
Katrina Robertson is a sixth year teacher at a PLC Model School in Greenbrier, Arkansas, where she has taught 3rd grade math and 4th grade math and science while implementing researched instructional strategies. She has her bachelor's degree in Early Childhood and Special Education with a minor in Interdisciplinary Studies from the University of Central Arkansas Honors College. She has served on her school's guiding coalition for five years. She has served as the school's Parent and Family Engagement Facilitator for five years. Robertson is currently enrolled in graduate courses at UCA to earn her master's degree in Curriculum Administration.
---
Improve Student Engagement and Cognition Using Designing Principles in Remote Learning
Presented by: Ann Broyles
November 14, 2020 from 11:00 AM – 12:00 PM CDT
Recording: https://youtu.be/MnJX7MdbAEc
Designing engaging and effective online learning opportunities for middle school students requires a different approach from lessons designed to be presented in a face-to-face classroom. Online content must be broken up, or "chunked," into a series of mini-presentations that encourages a high level of student engagement and cognition. Through this webinar, educators will redesign an existing lesson from their subject-matter into online learning modules using a given template as well as a variety of online tools to promote the use of multimedia to increase student interest.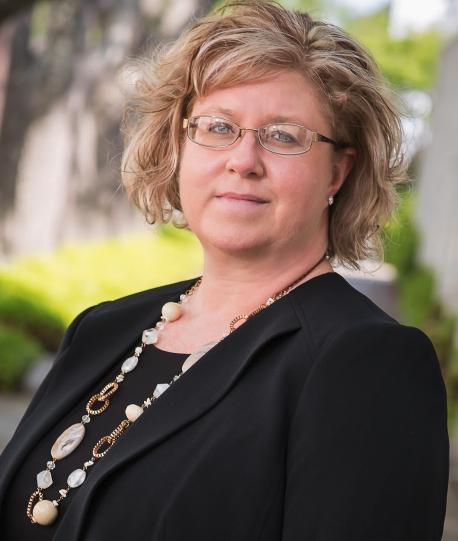 About the presenter:
Ann Broyles is an EAST Facilitator for middle school students in central Arkansas as well as a graduate student in Instructional Technology at the University of Central Arkansas. She has served in K-12 education for 16 years in the areas of Language Arts and CTE. Her graduate school work focuses on instructional design and incorporating multimedia in teaching to increase student engagement.
---
Social Media and Student Connections
Presented by: Kimberly Burgess
November 14, 2020 from 11:00 AM – 12:00 PM CDT
Recording: https://youtu.be/suu-I98cHuA
Students of all ages spend a lot of time on social media, so why not use these platforms safely to connect with students to support their learning? Effective, memorable teachers, impacting education daily, do so by building relationships with their students. This session will focus on technology tools such as Instagram, Facebook, YouTube, and TikTok. We will highlight the benefits of connecting with students via social media, using how-to-get-started tips, and collaborating on ways to connect professionally, ethically, and safely.
The workshop will focus on the importance of human connections and genuine relationship building with students and the impact that has on learning. We will include interactive, engaging conversations among participants, and there will never be a dull moment. A variety of learning modes will be used to reach each participant through talking, listening, watching, and hearing. The content will be real and relevant to the day and age in which we are teaching and learning. The presenter will start the workshop by getting to know the audience in order to modify and adapt as deemed necessary.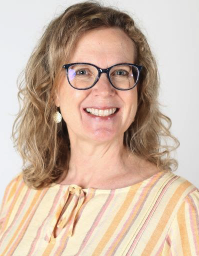 About the presenter:
Kimberly Burgess is an educator currently teaching aspiring teachers at a high school in Northwest Arkansas. She is also a graduate student at UCA Seeking her EdS. in Digital Age Teaching and Learning. Her passion for people and joy of teaching and learning has grown as a result of working in a variety of roles and settings. Her experience includes Special Education, General Education, and English as a Second Language from early pre-K Intervention through adults. She is a, Master's level, National Board Certified teacher.
---
Technicity: Practices for Equity
Presented by: Dr. Wendy Rickman
November 14, 2020 from 12:00 PM – 1:00 PM CDT
Registration link: https://uca-edu.zoom.us/meeting/register/tZcvdemqrTkuH9bPw7i4qDEq3osyODjdG1QZ
The 21st century has demonstrated an evolution of technology to one of technicity; the "efficacy, functionality, or experience (Wiktionary, en.m.wiktionary.org)" of the integration and dependency of technology and its environment in the classroom. While the technicity of the classroom is a natural evolution of pen and paper, the same issue of access and equity still exists. This session will provide a place for teachers to learn of simple practices, share examples of real classroom applications, and become familiar with how equity practices positively impact teacher-student relationships.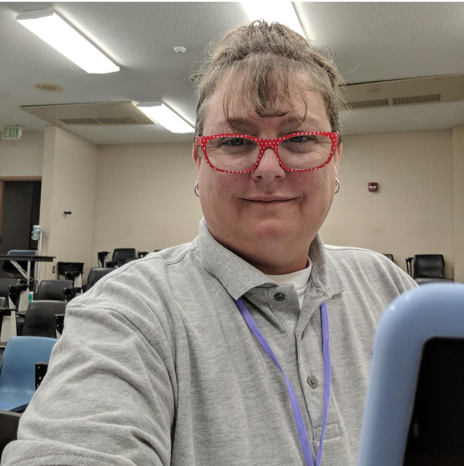 About the presenter:
An Associate Professor at UCA, Dr. Rickman has a vested interest in access, equity, & mindfulness for K12 and Higher Ed students. Her past research includes resources/school libraries, technology, & professional practice.
---
Virtual Book Clubs: A Panel Discussion
Presented by: Dr. Erin Shaw, Dr. Amy Thompson, Dr. Kevin Powell, and Dr. Jeff Whittingham
November 14, 2020 from 1:00 PM – 2:00 PM CDT
Registration link: https://uca-edu.zoom.us/meeting/register/tZwudOmurjoiEtZ4FOdezpT-0dE4DgYGMfxP
In this session, we will model a virtual book club discussion of three books around similar themes- From the Mixed-Up Files of Mrs. Basil E. Frankweiler by E.L. Konisburg, Ban This Book by Alan Gratz, and One Mixed-Up Night by Catherine Newman. We will share virtual book club ideas for use in the classroom and beyond.
About the presenters:

Dr. Erin Shaw is an assistant professor at UCA in the Department of Leadership Studies. She serves as coordinator for both School Library Media and Instructional Technology programs. Dr. Shaw's research interests include school library advocacy, instructional technology and the school librarian's role in K-12 schools.
Dr. Amy Thompson is an assistant professor at UCA in the Elementary, Literacy, and Special Education Department. She serves as the Program Coordinator for both the Graduate Reading Program and the Dyslexia Endorsement Program. Dr. Thompson's research interests include reading difficulties, assessment and intervention, preparation of literacy teachers and specialists, and technology integration in literacy.
Dr. Kevin Powell is an assistant professor at UCA in the Department of Leadership Studies, School Library Media. In his research, Dr. Powell examines student engagement in small group contexts and collaboration between teacher librarians and content area teachers in inquiry based instruction.
Dr. Jeff Whittingham is a professor at UCA in the Department of Teaching and Learning. His research interest include literacy, technology integration in literacy, and book scarcity.
---
Instructional Strategies to Impress Your Principal
Presented by: Dr. Stacey Loyless
November 14, 2020 from 2:00 PM – 3:00 PM CDT
Registration link: https://uca-edu.zoom.us/meeting/register/tZUtcemrpj0tE9ZJ-H3lNNRcNrz5DLP4NTdq
In our session we will discuss straightforward strategies that will build our capacity to deliver responsive instruction. Instruction that will not only impress administrators, but may even teach them a thing or two. Most importantly, these easy to implement design "think abouts" will help increase engagement, rigor, and agency in our students regardless of virtual or F2F class settings. Quality instruction isn't elusive or complicated, nor is it found in a recipe or secret elixir; simple yet effective, these tools not only retain your creative autonomy but will enhance your ability to innovate. I am looking forward to our session – we can improve the learning experience for all!
About the presenter:

Before joining the UCA Department of Leadership Studies as an Asst. Professor, Dr. Loyless served over 30 years as an educator in Texas public schools; 22 of those years were in leadership positions. Prior to UCA, he acquired experience as a science teacher, coach, athletic director, assistant principal, principal, central office administrator, and university adjunct professor. In addition, Dr. Loyless has provided instructional and leadership consulting services to K-12 districts. Dr. Loyless received his Doctorate in Educational Leadership and Policy Studies from Tarleton State University in May 2014. Research interests include: instructional design, student agency & engagement, educator efficacy, and equity minded leadership.