Vision Statement
The First-Year Writing program strives to provide an inclusive and consistent experience that prepares UCA students for the writing and communication demands of the 21st century.
As a program of composition scholars and teachers, we believe that effective teaching of writing fosters a reflective community of diverse readers and writers; cultivates rhetorical awareness of the writer's purpose, audience, and context; and promotes flexible strategies for invention, drafting, and revision.
The First-Year Writing program further recognizes that careful reading, critical thinking, reliable research, and active engagement with varied perspectives are essential skills for students' academic careers, workplaces, and thoughtful participation in civic life.
Contact Us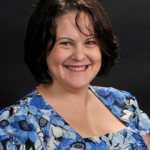 Ms. Laura Niswonger
First-Year Writing Coordinator
Win Thompson Hall 327
(501) 450-3354
lniswonger@uca.edu
Dr. Cristine Busser
First-Year Writing Assistant Coordinator
Win Thompson Hall 323
cbusser1@uca.edu