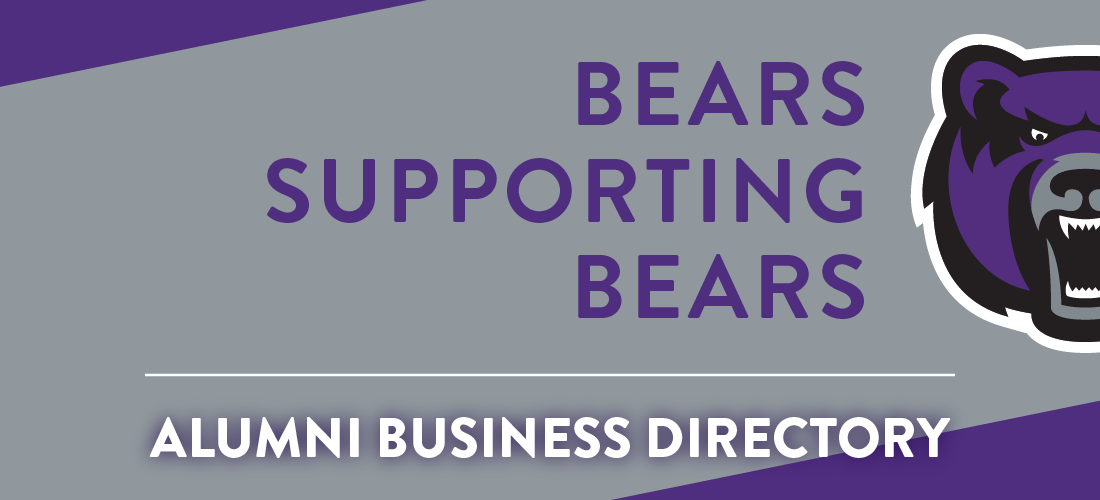 The University of Central Arkansas has numerous alumni and former students who are hardworking business owners—and many alumni who want to learn about what these businesses have to offer. That's why the UCA Alumni Association created Bears Supporting Bears, an online alumni business directory so that alumni can support each other. 
The UCA Alumni Association invites you to share details of your business to the directory. We understand the important role businesses play in our communities. They provide meaningful products and services, demonstrate the significance of entrepreneurship and contribute to the well-being of our communities. We encourage you to use this resource as a way to network with other UCA alumni and develop business relationships in your community. 
Businesses whose information is submitted to the directory must be owned by UCA alumni and submitted information will be public.
Terms of Use: 
By accessing this Directory you agree to the following terms of use: The use of this Directory or the contact information contained within for solicitation purposes of any kind is strictly prohibited. Also, using the information contained in this Directory for any unauthorized private, commercial, or political mailing is prohibited. The University of Central Arkansas and the UCA Alumni Association do not endorse or make any other representations concerning any of the businesses registered on the Directory. For support, contact the Office of Alumni Relations at alumni@uca.edu.