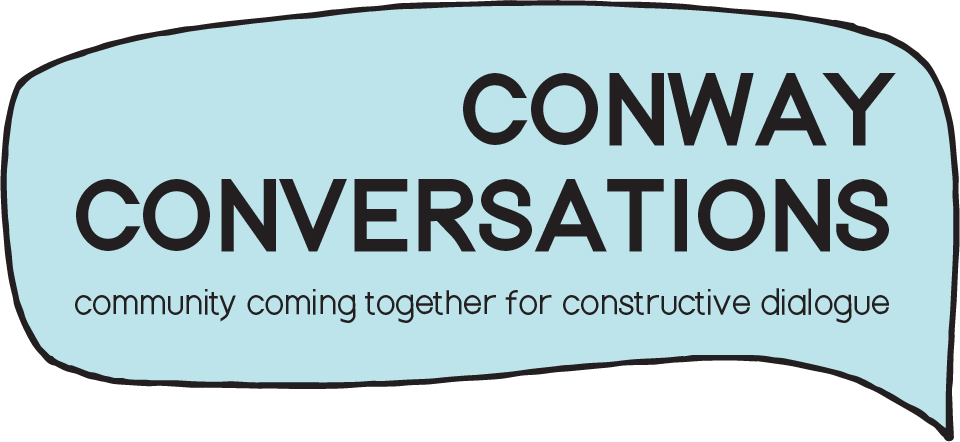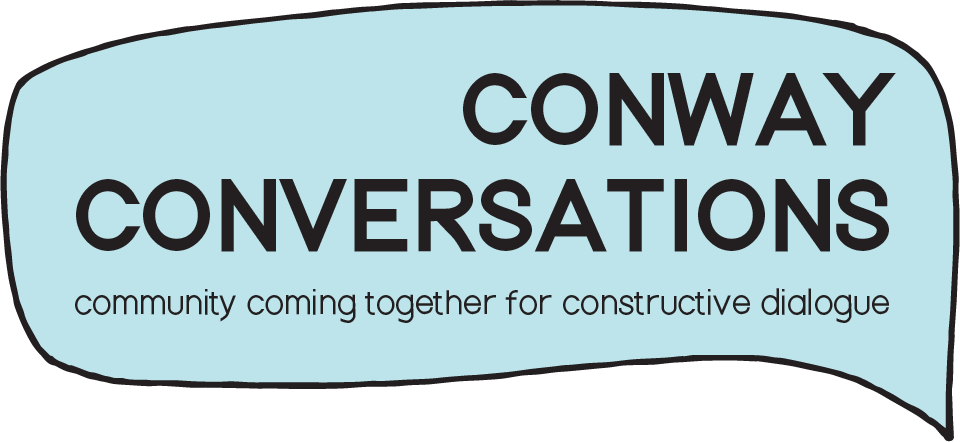 The mission of Conway Conversations is to provide a space for members of the UCA campus and Conway communities to come together and engage in conversation about social issues affecting diverse groups of community members.
Conway Conversations Planning Team
Dr. Candice Barnes, College of Education

Dr. Lesley Graybeal, Division of Outreach & Community Engagement

Wendy Holbrook, Division of Student Services

Steven Shook, Center for Leadership Development

Dr. Angela Webster, Office of Institutional Diversity
If you would like to assist in facilitating a Conway Conversations event, please contact Lesley Graybeal at lgraybeal@uca.edu.
This program is jointly supported by UCA Outreach & Community Engagement, UCA Office of Institutional Diversity, the UCA Office of University Training and the UCA Center for Leadership Development.
iCulture – Co-Creating a Path to an Inclusive Community
There is certain discomfort when we attempt to align two conflicting thoughts or feelings, but this step is vital to ensure a real shift in thought patterns and actions. For this Conway Conversation, we are partnering with Just Communities of Arkansas (JCA)—a community-based culture change agency focused on building capacity for diverse, inclusive and equitable transformation—to help community members lean into this tension and embrace this discrepancy between what they want for our community and where they are. Both on an individual and a collective level, recognizing and leveraging this creative tension leads to the energy for change necessary for co-creating that inclusive community we all aspire Conway to be. So for this session, JCA staff will facilitate bridge-building; not physical bridges, but liberating bridges of empathy, respect and of understanding through civil, open yet challenging and, if necessary, uncomfortable dialogue that seeks to amplify all voices in our community. This session is designed so we will walk away with new confidence and tools to enhance our unique ability, voice and influence to be more effective advocates and allies in co-creating the community we want to be.
FREE
Friday, January 25, 2019 | 9:00 AM – 2:00 PM | UCA DOWNTOWN
Donald Wood, Executive Director of Just Communities of Arkansas
RSVP
LISTEN – UNDERSTAND – CONNECT