The University of Central Arkansas Center for Community and Economic Development (CCED) has partnered with the Arkansas Black Philanthropy Collaborative (ABPC) and the Arkansas Peace and Justice Memorial Movement (APJMM) to launch the 2022 Arkansas Racial Equity and Social Justice Challenge (the Challenge) beginning February 1, 2022. This is the Challenge's second year and the first year that ABPC has been involved.
The Challenge provides a virtual platform to engage citizens throughout Arkansas to participate in self-guided daily learning activities that aim to educate and help individuals develop more effective racial equity and social justice habits in their personal and professional lives. Each day will present a new action centered around seven different formats including reflections, philanthropy, videos, articles, podcasts, resources, and advocacy.
We believe by taking these daily steps, you can learn more about yourself and how you can be a part of the process of racial healing in your community. View and download the interactive calendar below.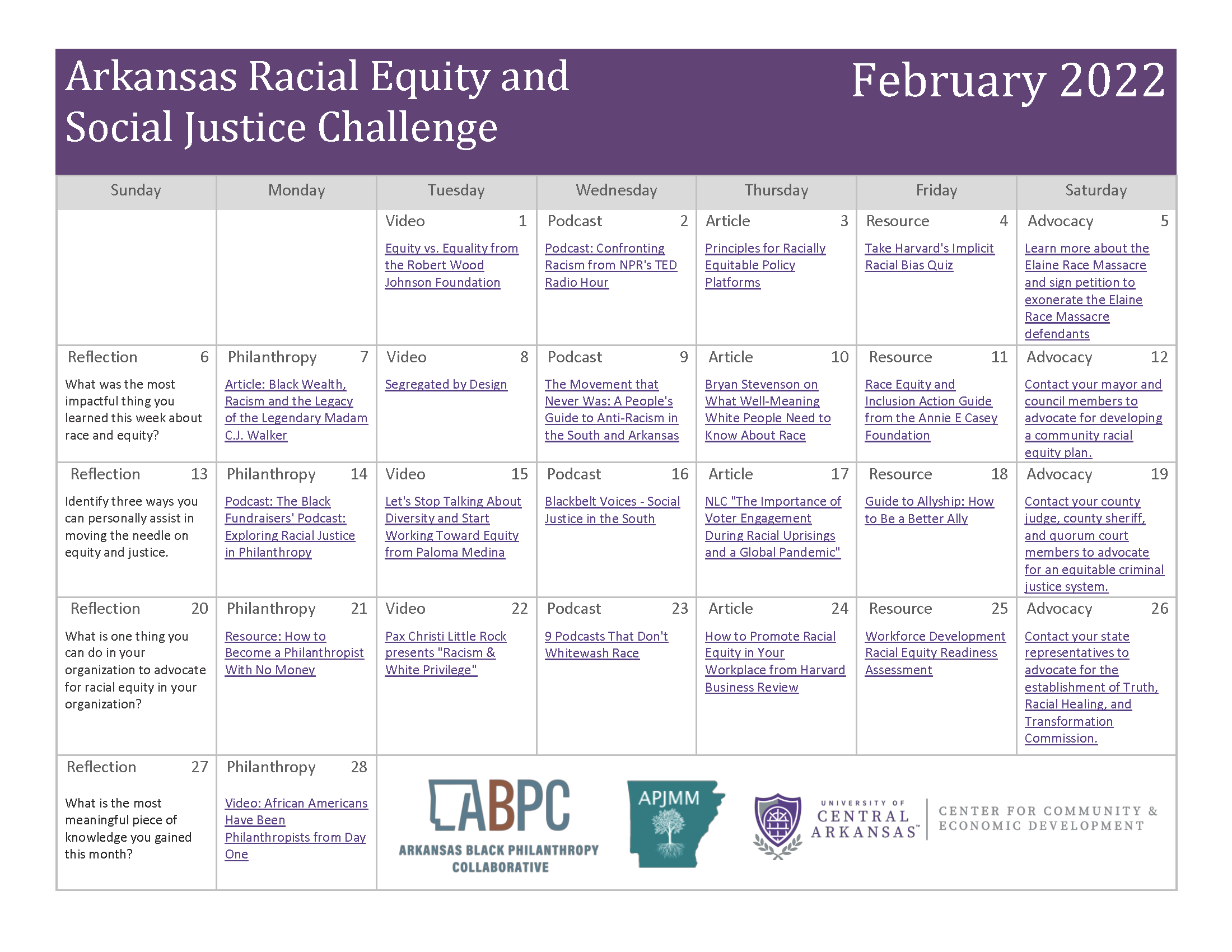 Download and share the Arkansas Racial Equity and Social Justice Challenge calendar today!